Unicorn Grocery
Creative Tourist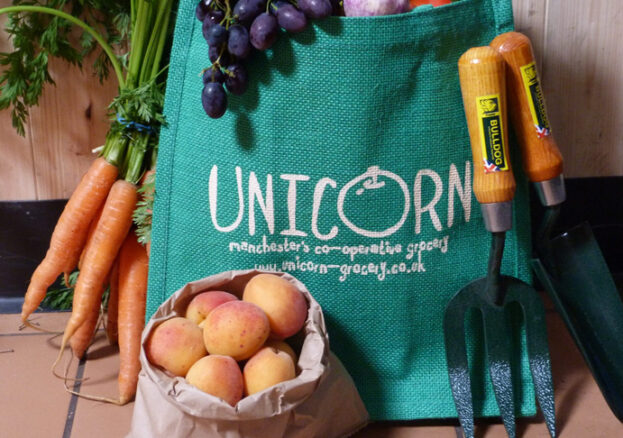 An absolute haven for vegetarians, vegans or anyone who cares deeply about where their food comes from, Chorlton's Unicorn is a co-oporative built on a democratic, equitable and environmentally-conscious model of doing business.
This plant-based shop has been around for over 20 years and is more popular than ever (walk past at ten to 9 on a Saturday morning and there will already be a queue of people waiting to get in). The reason is simple: it offers an unbeatable range of affordable, fresh and wholesome food with an emphasis on organic, fair-trade and local produce.
They stock everything you would expect in a typical supermarket – animal produce aside – from food and drink to toiletries and household goods. The plastic-free fresh fruit and veg here is the best we've tasted, and the store cupboard staples are top tier (the chickpea noodles, in particular are to die for). There's also a growing 'unpacked range', with refill stations dotted around the store.
We also recommend hitting up the deli counter, whose range is constantly expanding. Fresh bread from artisan bakeries arrives daily and you'll also find a tempting range of homemade salads, curries, stews and baked delights for you to take away.
To top it off you'll find all this at a price that compares extremely well with supermarket chains, making sustainable shopping surprisingly accessible.