Olaf Falafel's Stupid Stupid Show at The Lowry
Shekina Rose, Families Editor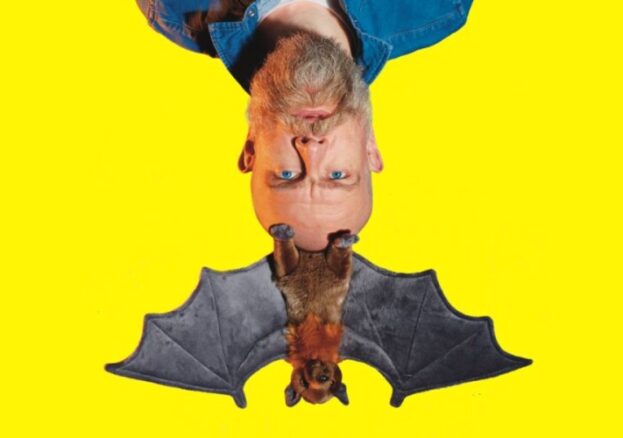 He he he. It's time. Head to Olaf Falafel's Stupid Stupid Show at The Lowry this September and enjoy an entire hour of stupidly stupid, wickedly funny kid's comedy, which is now 20% more stupider and more ridiculously ridiculous-er than ever before.
You might walk in to the show thinking you're clever. Well – you'll walk out feeling that bit more stupid! Expect cheese that tells the truth, frivolous fishing, dashing ducks, bloomin' bumbags, silly sausages and maybe some drawing in this family-friendly, silly show that combines comedy, slapstick, and sheer stupidity, as Olaf Falafel, the master of absurdity, brings his delightful entertainment to the stage.
Olaf Falafel is a renowned comedian and children's author known for his quirky sense of humour, fantastical imagination and an infectious energy that captivates audiences of all ages, and as the curtains rise at The Lowry, the audience is transported to a world where logic takes a backseat, and silliness reigns supreme. Olaf Falafel's Stupid Stupid Show at The Lowry is an hour-long extravaganza filled with outrageous props, mind-boggling wordplay, and physical comedy that will have you rolling in the aisles.
Expect a riotous celebration of silliness, where laughter knows no bounds. If you're in need of a lighthearted escape from the pressures of the outside world, this show is the perfect remedy. So, grab your family and friends, bring your tissues for happy tears, and get ready for an afternoon  of unforgettable, stupidly hilarious entertainment that will leave you grinning from ear to ear.
"Master of the idiot one-liner joke" – Beyond The Joke
"A magical ride into the ridiculous" – The List