Nick Sharratt's Halloween Drawalong at The Lowry
Shekina Rose, Families Editor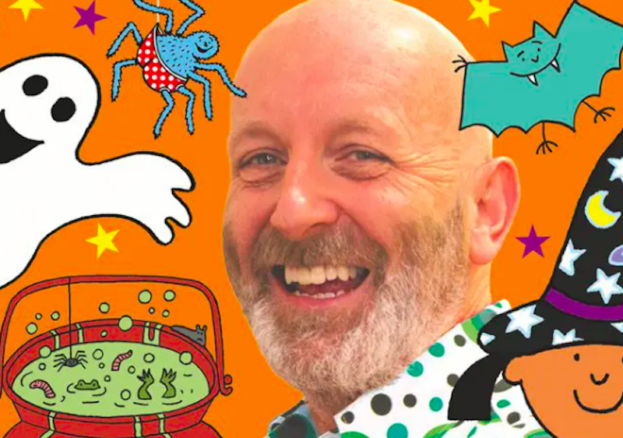 Budding artists and creative souls of all ages are invited to join much-loved, super talented children's author and illustrator Nick Sharratt for a special Halloween themed drawalong at The Lowry on Sunday 30 October.
Get your best sketching pants on and draw alongside Nick as he sketches spooky characters from a selection of his fun-filled picture books, including the hugely popular 'You Choose', Shark in the Park' and 'Pants' series. This event will be a chance to learn new drawing skills and develop the skills you already have, but most importantly, have fun and enjoy the creative experience with an amazingly talented artist and illustrator.
Nick Sharratt has illustrated over 300 books and is well known for his memorable illustrations in books by Dame Jaqueline Wilson, including Double Act, The Illustrated Mum and Bad Girls. He has also worked with authors Julia Donaldson, Michael Rosen and Kes Gray, to name a few. And while we're on a 'Nick's achievements' roll – Nick even has a Blue Peter Badge!
Nick Sharratt's Halloween Drawalong at The Lowry is a perfect event for young people aged 4 and up, but all children must be accompanied by an adult, who will also have lots of spooky fun sketching too. This will be a calm and creative space to make your own art with a true talent.
Please bring pencils, paper and something to lean on for when you do your sketching.