David Gibb's Family Jukebox
Shekina Rose, Families Editor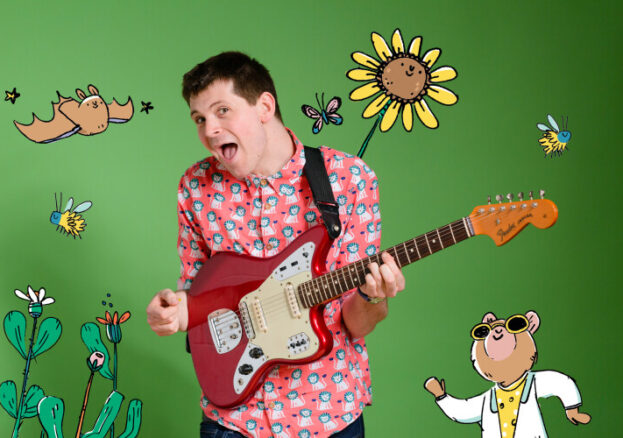 This October, experience magical, musical fun for the whole family at the Manchester Folk Festival with David Gibb's Family Jukebox, coming to the International Anthony Burgess Foundation on 15 October 2022, as part of a series of fun, musical Folk Festival events. This year's Manchester Folk Festival is curated by English Fold Expo, and will be bringing music, joy and creativity to various venues across Manchester from the dates of 13-15 October, with a stunning line-up, celebrating amazing British talent and the deliciously melodic genre of folk music.
Children of all ages and their grown ups are invited to join David and his magical Jukebox, as he takes you on an exciting, yet bizarre musical adventure, featuring lots of audience interaction and opportunities to join in. Experience an immersive journey like never before, as you wander through an alternative reality where wild wolves roam school corridors, fiery dragons hide under beds and teddy bears dance all night at the disco, all part of David's wacky but wonderful imagination, alongside music, beats and rhythm that will appeal to both children and adults alike.
Enjoy sounds and songs that feature a wide range of musical influences and genres, including jazz, folk, reggae, and rock 'n' roll. Sing along and enjoy some good old nostalgia, as David plays all sorts of familiar, upbeat classics you haven't heard in YEARS. And don't forget to put your dancing shoes on, as you will, without a doubt, be throwing some shapes and tapping those toes once this energetic, melody-driven event gets started.
David Gibb's Family Jukebox is a Little Seeds Music production. People of all ages are welcome, and under 14s must be accompanied by an adult.
Book your tickets to David Gibb's Family Jukebox at the International Anthony Burgess Foundation by clicking on the link below.