Leeds Poetry Festival
Sarah-Clare Conlon, Literature Editor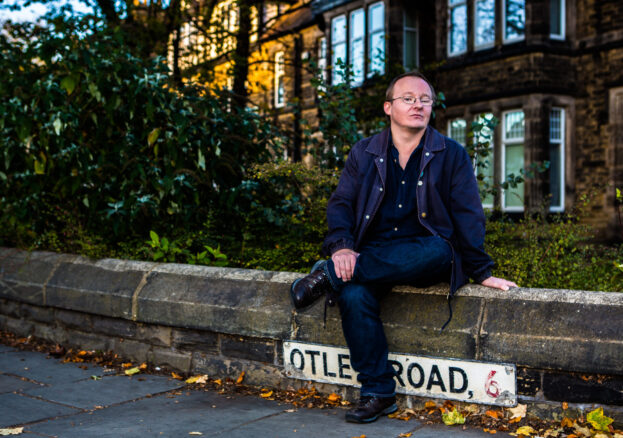 Leeds Poetry Festival is back with "another huge celebration of writing that we love and poets that we get to know", serving up performances, interviews, workshops and open mics from 10 through to 16 July.
Festival events are popping up all over the city again this year, with events at Left Bank Leeds, Hyde Park Book Club, Chapel FM and Rainbow Junktion – and if you can't make it in person or live further afield, don't worry, loads of events will be live-streamed, so you can tune in online, and there's also the Poetry On The Aire podcast to hook up to, hosted by Poppy-Lee Jennings and Jack Collins.
The third annual poetry competition has come to an end and the launch of the Out Of Time anthology kicks off proceedings 6.30-9.30pm at Left Bank Leeds. Selected by the judges Nasser Hussain, Matthew Hedley Stoppard, Jannat Ahmed and organiser Poppy-Lee Jennings, the winners will be announced and there will be a showcase of some of the published poets who were inspired by the theme of 'time'.
If you fancy trying your hand at a bit of writing, various hands-on sessions are scheduled, including with Tom Branfoot, of Bradford's new regular More Song, and Maria Ferguson, hosting the Writing The Body workshop on 13 July.
Highlights include an in conversation event with Barnsley-born poet Andrew McMillan (Saturday 15 July, 4.30-5.30pm, Left Bank Leeds), who will be blessing the festival with a reading and Q&A about his work, including the multi-award winning collection physical. On Sunday 16 July, join Degna Stone and Brontë Parsonage writer-in-residence Ian Humphreys (1-2.20pm, Left Bank Leeds) for a performance and discussion on what it means to live in defiance, to come of age and navigate the complexities of the human experience, drawing on the landscapes, cityscapes, and histories, in their writing. Stay on to hear from Katie Hale (3-4pm, Left Bank Leeds), latterly manager at the now defunct Kendal Poetry Festival, in a discussion of her debut collection, White Ghosts, and the unflinching writing that explores legacies of whiteness, the bare bones of silence and complicity, and the haunting reality of stories handed down.
Also on Sunday 16 July (5-5.45pm, Left Bank Leeds), you're invited by Joe Williams (of Leeds regular Chemistry), Ian Harker and William Thirsk-Gaskill to climb aboard the Poetry Supertram – "the most spectacular, most efficient and most celebrated urban transportation system in the West Yorkshire Combined Authority for a whirlwind tour of Leeds, accompanied by former Poet Laureate Alfred Austin (deceased)". Here's a bit more: "Newly updated for the 2023 Leeds Poetry Festival, with a minimum of 4% new material guaranteed, 'The Poetry Supertram' features poetry of varying quality, poorly researched local history, and dubious jokes about transport policy. Irene Lofthouse stars as Alfred Austin." You can either join the audience live at Left Bank, or watch the show online as a live video stream. The Big Poetry Pub Quiz follows at 6.30pm, and then that's a wrap for another year.
See the full programme on the Leeds Poetry Festival website.