Leeds Industrial Museum
Alice Hiley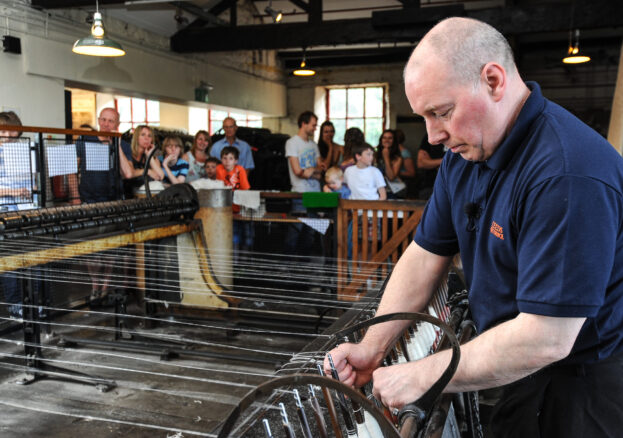 Step back in time at Leeds Industrial Museum, housed inside the Grade II listed Armley Mills. The museum's exhibits tell the history of manufacturing in Leeds from the 18th century through to the present day, including textiles, printing, film and engineering.
You can see spinning wheels, working looms and traditional outfits up close in the Textile Galleries. There are regular live demonstrations throughout the day, giving you chance to learn about the industries which made Leeds world-famous.
Take in panoramic views of the city from the original mill windows and come face-to-face with the huge Potts clock, which greeted holidaymakers at Morecambe Promenade railway station in the early 20th century.
The Power House Galleries are home to a host of small and large engines, and the Mill Manager's Cottage demonstrates what it would have been to work in the mill during Victorian times.
Learn all about Leeds' links to the early days of filmmaking, including the story of French artist and inventor Louis Le Prince who shot the world's first film in Leeds. Discover how Leeds helped to launch high street fashion through the work of pioneers including John Barran, Joseph Hepworth and Montague Burton.
The museum's changing exhibits cater to adults and children alike; there are plenty of family-friendly sessions, school holiday activities and a range of adult and community events to take part in.
Leeds Industrial Museum is also home to the 1920s Palace Picture House, one of the smallest working cinemas in the world with just 24 seats. Catch a classic film or a selection of family favourite screenings.
Leeds Industrial Museum boasts lots of great outside space too, including a picnic area. The Colour Garden is the perfect canalside spot to catch some sunshine and chill out with a retro ice cream from the museum shop.