Chemistry at Chemic Tavern
Sarah-Clare Conlon, Literature Editor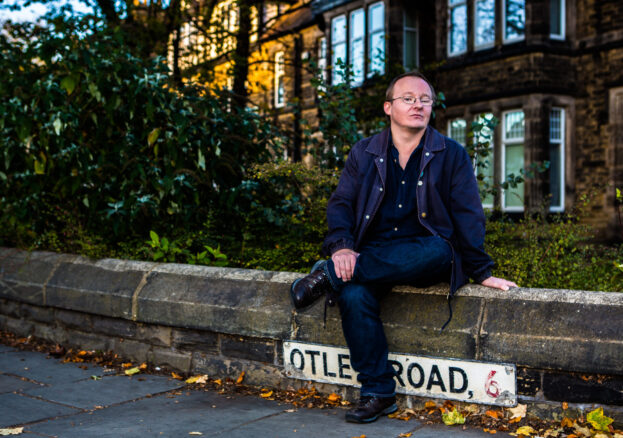 Leeds' newest live literature night Chemistry promises an exciting mixture of headline guests and open mic acts, all introduced by Leeds-based poet Joe Williams. "For our first event," said Joe in July, "we're very pleased to welcome headliners Clare Shaw and Rachel Bower, two magnificent poets who, between them, have won a whole sackful of awards and prizes, as well as publishing many excellent books." A roaring success, Chemistry returned in September with headliners Jimmy Andrex and Jenny Robb, then again in November with Pamela Crowe and Sarah Wimbush, and bi-monthly dates are now chalked up going forward into 2023.
The fourth Chemistry – Chemistry 4 (Be for Beryllium) – takes place on 27 January with headliners Gill Connors and Oz Hardwick.
The fourth Chemistry – Chemistry 4 (Be for Beryllium) – takes place on 27 January with headliners Gill Connors and Oz Hardwick at the Chemic Tavern. This historic real ale pub situated in the heart of the Woodhouse residential area, just over a mile north of Leeds city centre, is named after Johnstons Chemical Works, a local factory that produced Vitriol – also known as Sulphuric Acid.
Gill Connors, who also writes under the name Gill Lambert, is a widely published poet and teacher based in Yorkshire. She has a BA in English and Writing and an MA in Creative Writing from Leeds Trinity University. Her work has been published both online and in print and she has been commended in several competitions. In 2016, Gill won the Ilkley Literature Festival Open Mic Competition. Gill's debut pamphlet, Uninvited Guests, was published in September 2017 by Indigo Dreams and her first full collection Tadaima followed in 2019 with Yorkshire-based Yaffle Press. Her latest collection, A Small Goodbye at Dawn, was published earlier this year.
Oz Hardwick is a York-based writer, photographer and musician, who has been published extensively, and has read "everywhere from Glastonbury Festival to New York, via countless back rooms of pubs". His chapbook Learning to Have Lost was the winning poetry collection in the 2019 Rubery International Book Awards and was followed in 2022 by Reports Come In (Hedgehog Poetry Press) along with his full collection A Census of Preconceptions (SurVision Books).
Joe Williams is an award-winning writer and performing poet from Leeds. His latest book, a short collection of poems on the theme of sport and games, The Taking Part was published last year by Maytree Press in 2021) and follows the critically acclaimed pamphlet This Is Virus, erasure poems made from Boris Johnson's lockdown letter to the UK, the verse novella An Otley Run, which was shortlisted for a Saboteur Award, and debut poetry pamphlet Killing The Piano. His work has appeared in many anthologies and in literary magazines including The North, Popshot, Prole, Strix, Poetry Scotland and The Blue Nib, and it has been broadcast on BBC radio. He has provided commissioned work for Ilkley Literature Festival and Leeds International Piano Competition, among others.
If you fancy signing up for the Chemistry open mic, "everyone from first-timers to veteran performers" is welcome – just ask Joe for a three-minute slot when you arrive. The entirely optional theme for January is Be for Beryllium. Entry is on a pay-as-you-feel basis. If you don't feel able to pay anything, that's fine. All donations go to the guest poets, who will also have books for sale. Dates for your diary are as follows: Friday 31 March and Friday 26 May 2023, guests to be announced.