Homemakers: A Small Gathering with HOME
Kristy Stott, Theatre Editor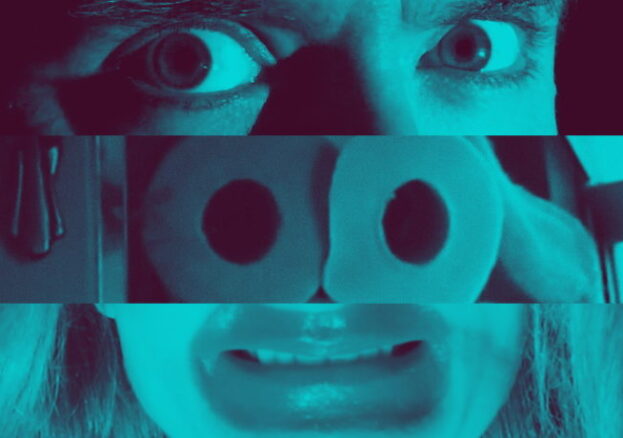 The ever-brilliant Ad Infinitum return to HOME with their first-ever film. A Small Gathering is a trio of twisted shorts that you can watch online in your own home. The project is part of Homemakers, an online festival featuring new commissions created by artists working from home.
So wash your hands and settle down for this darkly comic triple bill: 'Mr Pink' created by Nir Paldi and George Mann and performed by Nir Paldi; 'Rewilding' directed and performed by Deb Pugh and 'Cynthia's Party' directed and performed by Charli Dubery.
Witty and hugely unique, each short depicts a character in endless solitary isolation. Surreal, funny and frightening in parts, each short incorporates familiar everyday items – toilet roll, bars of soap and cups of tea – into each character's distorted and paranoid state of mind. The absurd and uncanny elements in the film really do reflect the strangeness of lockdown – the emotional ups and downs and our new lived reality.
Running at just under 20 minutes, A Small gathering is recommended for ages 16 and over.
Other works in the Homemakers series include Bryony Kimmings' 15-minute film, I am falling in love with you and it's making me do stupid things; Homelands by Plaster Cast Theatre, in which contributors are invited to write a response to a short story, and Tell Me by Yusra Warsama and Chris Thorpe, a question and answer game played by two friends.