FunnyBones at The Lowry
Shekina Rose, Families Editor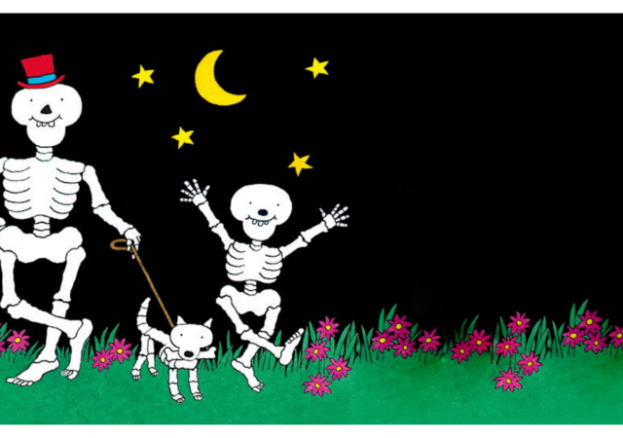 In the dark, dark street there was a dark, dark house… and in that dark, dark house, two very bored and tired scientists are working in their lab, desperately looking for ideas and inspiration. Luckily for the two bored scientists, Big Skeleton, Little Skeleton and Dog Skeleton are creaking around the house, and they may be able to help the scientists find some inspiration.
Families with young children aged 4-7 are invited to enter the dark, dark, hilarious world of FunnyBones at The Lowry this March. Experience the sheer delight of play and imagination in this brand new, special storytelling adventure based on the familiar and much-loved storybook by Janet and Alan Ahlberg.
Using incredible, eye-watering visuals such as immersive puppetry, object manipulation, audience interaction, projection and movement, the heartwarming FunnyBones production is fully non-verbal. This makes for an accessible, inclusive show, specifically created for D/deaf audiences and people with English as an additional language.
As well as enjoying the fantastic visuals and story of FunnyBones, grown-ups will love the nostalgia of this brilliant production – sure to transport you back to those classic FunnyBones books, first published around 40 years ago.
Running for two days only (17-18 March 2023) our favourite skeletons are not here for long and this exciting and heartwarming production is not to be missed. Places are expected to fill up fast so book your tickets now to avoid disappointment.
FunnyBones at The Lowry has been created as part of Developed With The Lowry, in association with Leeds Playhouse and Z Arts. The production has been created by Jessica Thanki and devised by the company. Designed by Marc Parret and supported by Arts Council England.