Fireman Sam at The Lowry
Shekina Rose, Families Editor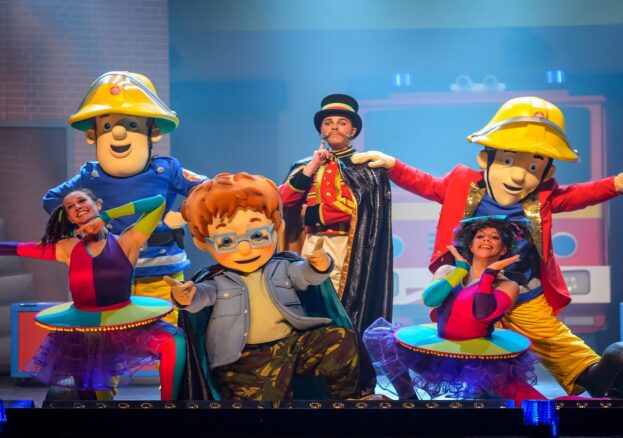 On Sunday 19 June, young people and their grownups are invited to join everyone's favourite Fireman Sam at The Lowry, in an all-singing, all-dancing, fun-filled live show for families and people of all ages to enjoy.
After Norman Price's friends leave Pondypandy, Norman finds himself bored and lonely, and desperately seeking adventure and excitement in the small village. As fate would have it, a visiting circus happens to be travelling through, and he ends up becoming the star of the show! Unfortunately, the circus is not all its cracked up to be. The tiger has escaped and the show lights have become faulty. The circus is no longer fun, it is now filled with danger and mischief!
Luckily for Norman, the circus, and the people of the village, we all know there's a 'hero next door' in Pondypandy, and of course he's still around doing what he does best – rescuing! It's up to you to cheer on the wonderful Fireman Sam as he comes to the rescue. Can he find the tiger, fix those dodgy lights, and save the circus?
Fireman Sam and Norman will be joined on stage by some familiar, much-loved Fireman Sam characters: Penny, Elvis, and Station Officer Steele. You'll be laughing, cheering and singing along with them in this marvellous, heart-warming production, bursting with colour, energy and action from start to finish.
Fireman Sam at The Lowry is 60 minutes long. It is recommended for young children aged 0-5, but enjoyable for people of all ages.
For a magical adventure with your little one, please book by clicking on the 'Book Now' link below.