February Half Term at the Science and Industry Museum
Maja Lorkowska, Exhibitions Editor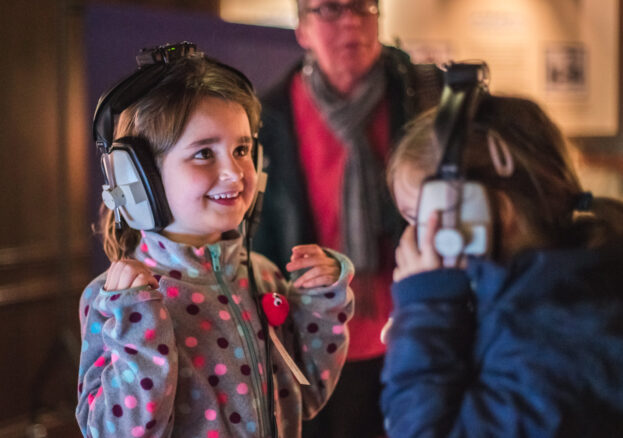 The Science and Industry Museum invites everyone to make some noise this February half-term. With an abundance of sound-related activities, there is something for visitors of all ages and musical tastes.
While at home we may slightly recoil at the idea of playtime involving lots of noise, the Science and Industry Museum's family-friendly programme of exhibitions and hands-on activities will surely inspire your little ones to explore the power of sound and music in their various forms in the perfect play-and-learn environment of the Museum.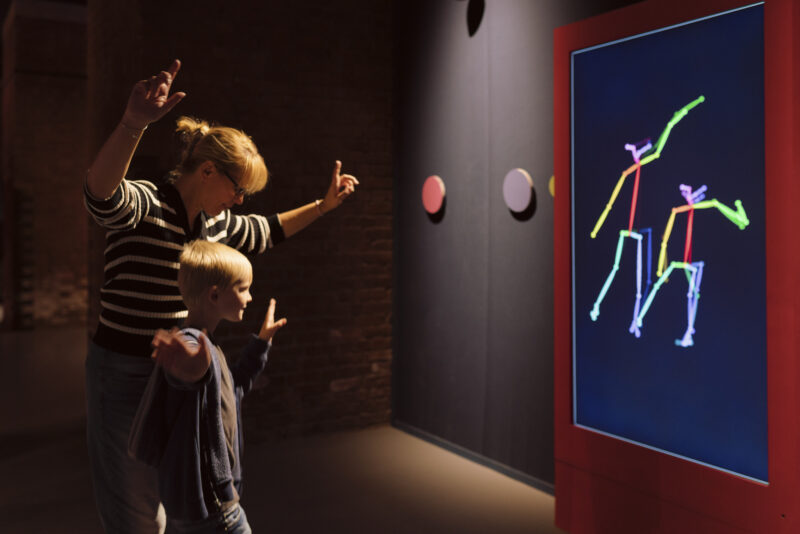 For the little composers inside us, there will be a chance to create your own songs and build music-makers, while those curious about the science of sound can join the museum's expert Explainers in exploring its mysteries in a new live science show. 'Sound Sessions' will provide opportunities to meet experts working in the music field, from sound technicians to professional guitarists. These get-togethers will provide visitors with a glimpse of the STEM skills required in musical professions.
If dancing is your family's preferred activity, a very special weekend of performances will take place on 18-19 February where visitors will be able to make music and move their bodies to different sounds. You can join the dance and visual arts company Ghetto Fabulous for a fiery movement workshop, followed by the truly extra Family Catwalk Extravaganza (on Saturday 18 February at 11.30am and 2.15pm). You'll get a chance to decide the winner in a dance, fashion and lip syncing competition  – just make some noise, clap your hands and stamp your feet to show who is your favourite performer.
Seasoned gamers know that music is an integral part of any well-designed game, and Power UP offers an interactive gaming experience like no other, with over 100 consoles to play. Experience the best video games and their soundtracks from the last five decades, from Pacman and Sonic to Minecraft and Guitar Hero.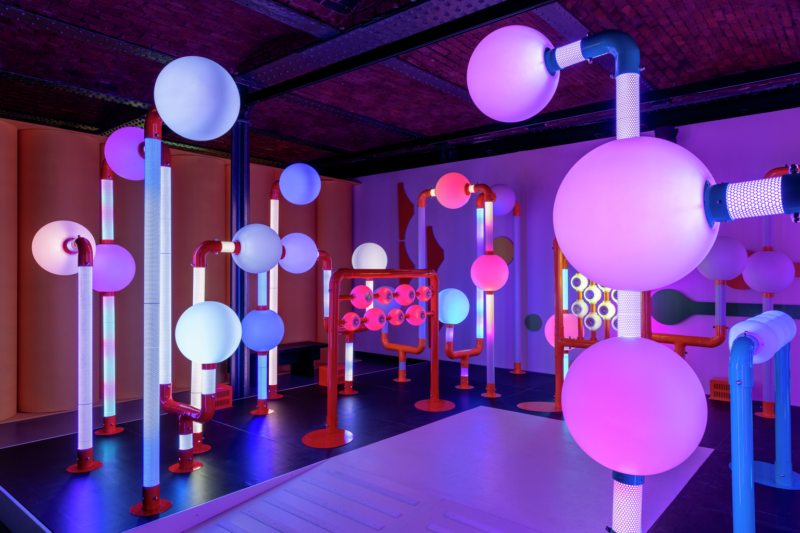 Historic sounds are also addressed in this February half-term programme. Visit a demonstration of the museum's historic textile machinery to experience what the 19th-century mill workers would have heard during a working day. To wind down, you can sit in a cosy Acoustic Corner to see how different materials muffle sound and change the way we can hear it.
Last, but certainly not least, audiences can visit the incredible, world-first exhibition Turn It Up: The power of music. The exhibition uses immersive activities to reveal the transformative power of music and how it can affect us, our memories and our decision-making. You will be able to discover unusual instruments like the Pyrophone, which is an organ powered by flames and meet Haile the musical robot. The specially commissioned 'musical playground' allows you to make and play music together with a beat, melody and harmonies.
Make the most of the fun-filled programme of events and displays at the Science and Industry Museum this February, with something for sound lovers, little singers, dancers and budding musicians alike.
You can book tickets for all of the events now – the holiday activities are free and tickets for Turn It Up and Power UP start at £8 for adults/£6 for children.