Woodhouse Moor
Laura Harris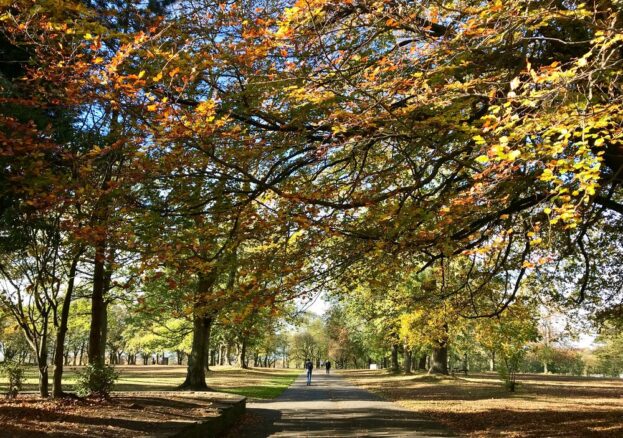 Woodhouse Moor is a popular park about one mile north west from Leeds city centre, in the universities district of the city and the Hyde Park area of Headingley. Way back when, the park was part of a much larger moor of the same name. The park has a quite a gory history, including associations with military and battles, as well as becoming an encampment for the people of Leeds fleeing the plague of 1644.
Today is a much nicer picture. The park is popular with students as the university is nearby, and its green spaces are good for picnicking and ball games. The park is predominantly open grass land, with avenues of mature trees, and includes a playground, a skate park, a multi-use games area and a small car park, by Hyde Park Corner, and a bowling green, as well as several imposing statues. Statues include Queen Victoria, Robert Peel, the Duke of Wellington and Henry Rowland Marsden. In keeping with the cheeky Leeds character, these statues are often the subject of pranks – you may well find Queen Victoria with a traffic cone perched on her head!
The park is made up of three parts including a formal park, Woodhouse Moor (which gets called Hyde Park) and two other areas of open green space to the east. There are well-tended allotments here too. You can book free tennis courts if you want to practice your backhand, and there are also the popular weekly Park Runs at Woodhouse Moor where you can join fellow runners on a 5k run.
As you would expect for a university area, there are places for food or drink around the park. Why not head to Hyde Park Book Club to enjoy some music or grab a take out coffee? Just a short walk from Woodhouse Moor it's a great pit stop after an afternoon in the park.