Banned Books at the International Anthony Burgess Foundation
Sarah-Clare Conlon, Literature Editor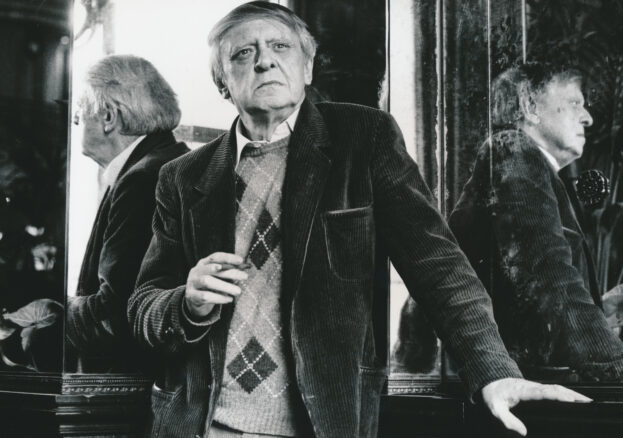 Fifty years ago, Manchester-born Anthony Burgess got married to Italian linguist and translator Liana Macellari, and the pair decided to leave England and settle abroad. First off, they stopped by Malta, a move which saw much of Burgess's library of books confiscated by the authorities for reasons of 'indecency' or 'blasphemy'. Though the seized collection – which included works by the likes of Angela Carter, Kingsley Amis and DH Lawrence – was destroyed by the Maltese government, the International Anthony Burgess Foundation has painstakingly put together the same editions for a special exhibition, on until 30 September, and open weekdays 10am-3pm (free admission).
'Banned Books: Anthony Burgess and Censorship' delves more deeply into the subject of freedom of expression, one that was close to Burgess's heart – somewhat ironically, given that the film adaptation of his own novel A Clockwork Orange was subsequently banned in the UK by its own director Stanley Kubrick. Not one to shy of controversy, Anthony Burgess was a lifelong opponent of censorship, writing extensively about it and speaking out in defence of writers whose work was under threat of being suppressed for blasphemy or obscenity – famously delivering a lecture at the University of Malta (no coincidence) to a packed audience of over 1,000 people, in which he argued that obscenity and pornography should be judged according to artistic merit.
To celebrate the new show in the Engine House, a special launch party is being compèred by the IABF's Fat Roland (also one-half of the Bad Language hosting team) on Friday 29 June, starting at 6pm. A drinks reception will be followed by readings of extracts from some of the banned books by The Writing Squad graduate Lenni Sanders, performance poet Steph Lonsdale and Matthew Frost, of Manchester University Press and The Manchester Prize. All free – be sure to book your place via the link below.