Barry Shafto & Freya Parker comedy double bill
Ian Jones, Food and Drink Editor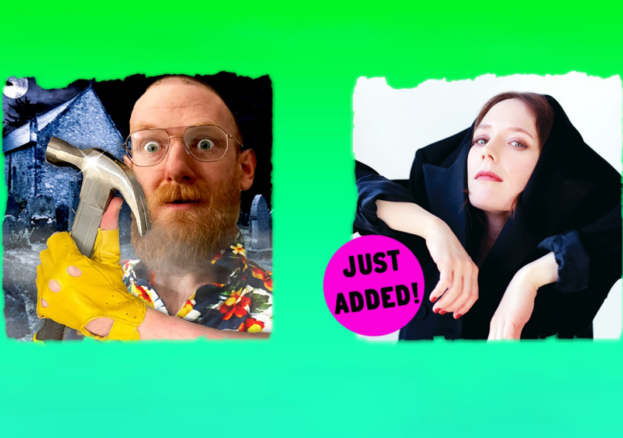 Strap in, Freya Parker and Barry Shafto are coming to town. Wednesday 10th May sees another unmissable comedy double bill at Arch 12 Dantzi Street, aka Runaway Brewery. For the past few weeks, A Lovely Time and GRUB have taken over this excellent space for a series of raved-about comedy shows, and this could be the best yet. Both acts sold out their Machynlleth Comedy Festival shows last weekend, so bag your tickets without delay.
Freya Parker: It Ain't Easy Being Cheeky
Are you a little cheeky guy? Interested in the lifestyle? Come and join Freya as she navigates the struggles of trying to remain cheeky when it's raining trauma. From 50% of sketch duo Lazy Susan comes a 100% debut hour of stand-up. Hot topics include death, bread and the joy of waving. It's hehehehe o'clock!
As seen in the BBC Three Lazy Susan sketch show ('Outrageous and irreverent' **** (Guardian)), The Mash Report (BBC/Dave) and, in a twist no one saw coming, Jurassic World: Dominion. Edinburgh Comedy Award nominee.
Barry Shafto: Do You Know How To Kill A Ghost? I Do, And I Will Explain At This Event
We are delighted to announce this EXCLUSIVE event with Barry Shafto, Bolton's best and cheapest PARANORMAL EXTERMINATOR. A once in a lifetime experience featuring:
★ PROVEN strategies for dealing with untold horrors ANYONE can use.*
★ TRADE SECRETS from years fighting the forces of evil in the North West region.
★ ANECDOTES
★ THREE COURSE MEAL.
★ Barry Shafto MEMORABILIA (limited stock (1)).
Character horror-comedy from one of Manchester's most acclaimed stand-up comics, Jack Lewis Evans.
'An alternative tour de force.' EdFestMag
'As inventive and unsettling as a one-man League of Gentlemen.' Vice
'Absolutely the best Noam Chomsky material ever.' Scotsman