Osaka Local
Ian Jones, Food and Drink Editor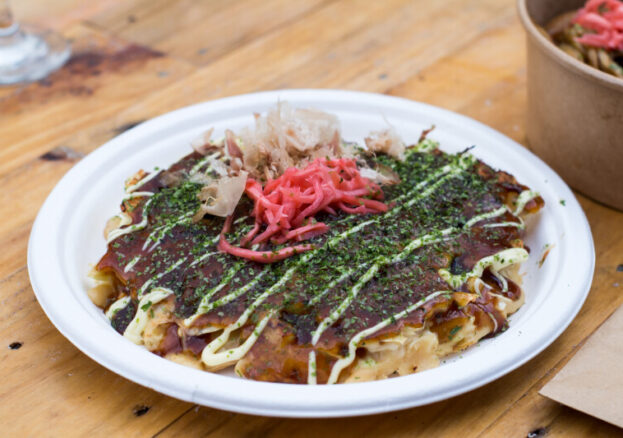 It's time to shine a light on one of our all-time favourite street food vendors in the North: Osaka Local which specialises in Japanese savoury pancakes. And there's no better time than now, as Wednesday 19 April sees this small but mighty food brand turn four years old.
Osaka Local's prawn okonomiyaki is one of street food's all-time great dishes
You'll find them all across the North of England, at various markets and street food pop-up events (check the Instagram for more details), but their spiritual home – and indeed, where they had their first day of trading back in 2019 – is another CT fave, Grub in the Green Quarter. That's where you'll find Osaka Local this week, from Wednesday to Friday, 5pm to 9pm, and on Saturday from 12pm to 9 pm.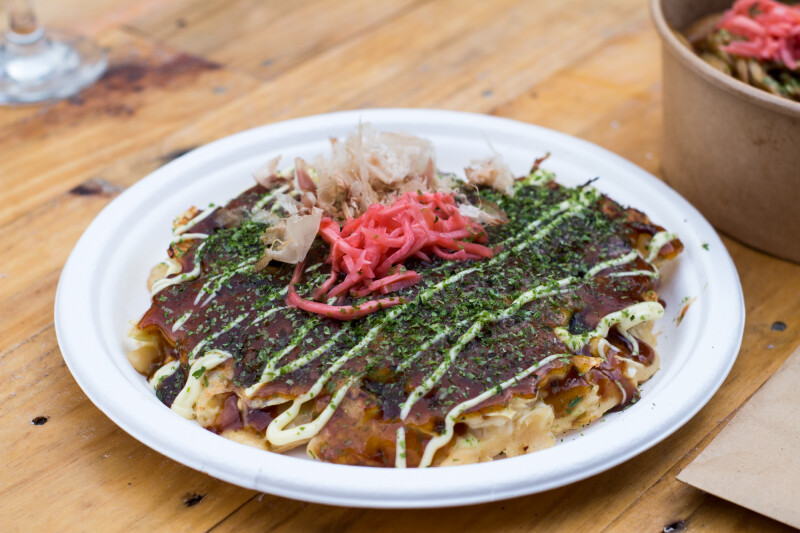 Of course, it's not just about savoury pancakes, you'll find a small but mouthwatering range of dishes on offer, from katsu curry to moreish noodles, but if it's your first time, don't think twice, go for the okonomiyaki. (It's available in multiple varieties, including pork, tofu and vegan, but the topping I return to over and over is prawn.)
This is a thick flat pancake, cooked teppanyaki-style on a piping hot iron griddle, with various ingredients, including cabbage, pickled ginger and a glorious tangy ketchup-style sauce. The final touches –  a zig-zag of Japanese mayonnaise and some delicious paper-thin flakes that dance with the heat – truly make the dish sing.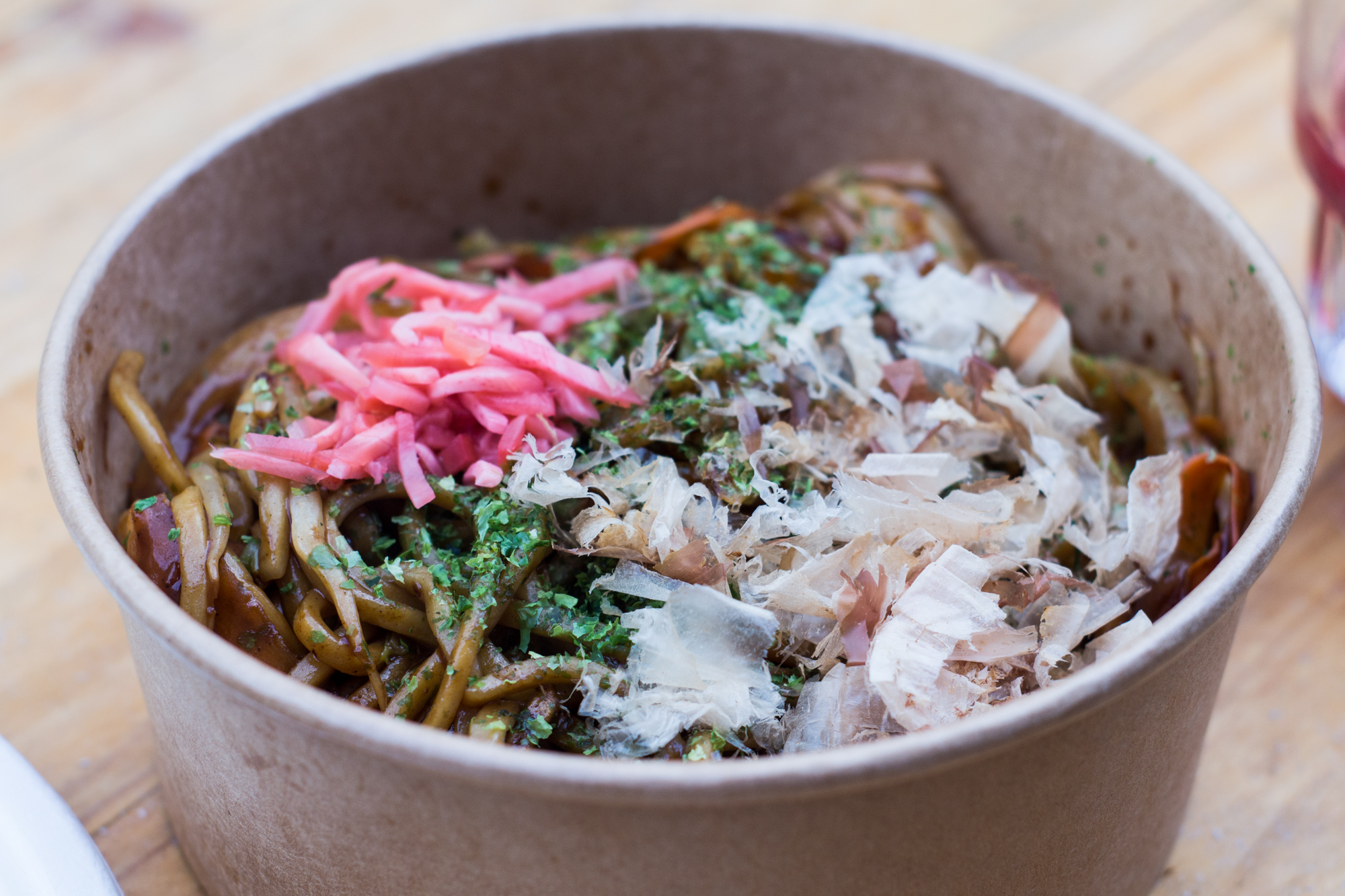 Our advice? Eat immediately, hot from the stove – it's the only way to enjoy the world's best pancake. The noodles are a high-quality treat too, thick and coated with dark and umami-rich sauce, but whatever you go for, go for it early – these dishes almost always sell out, and fast.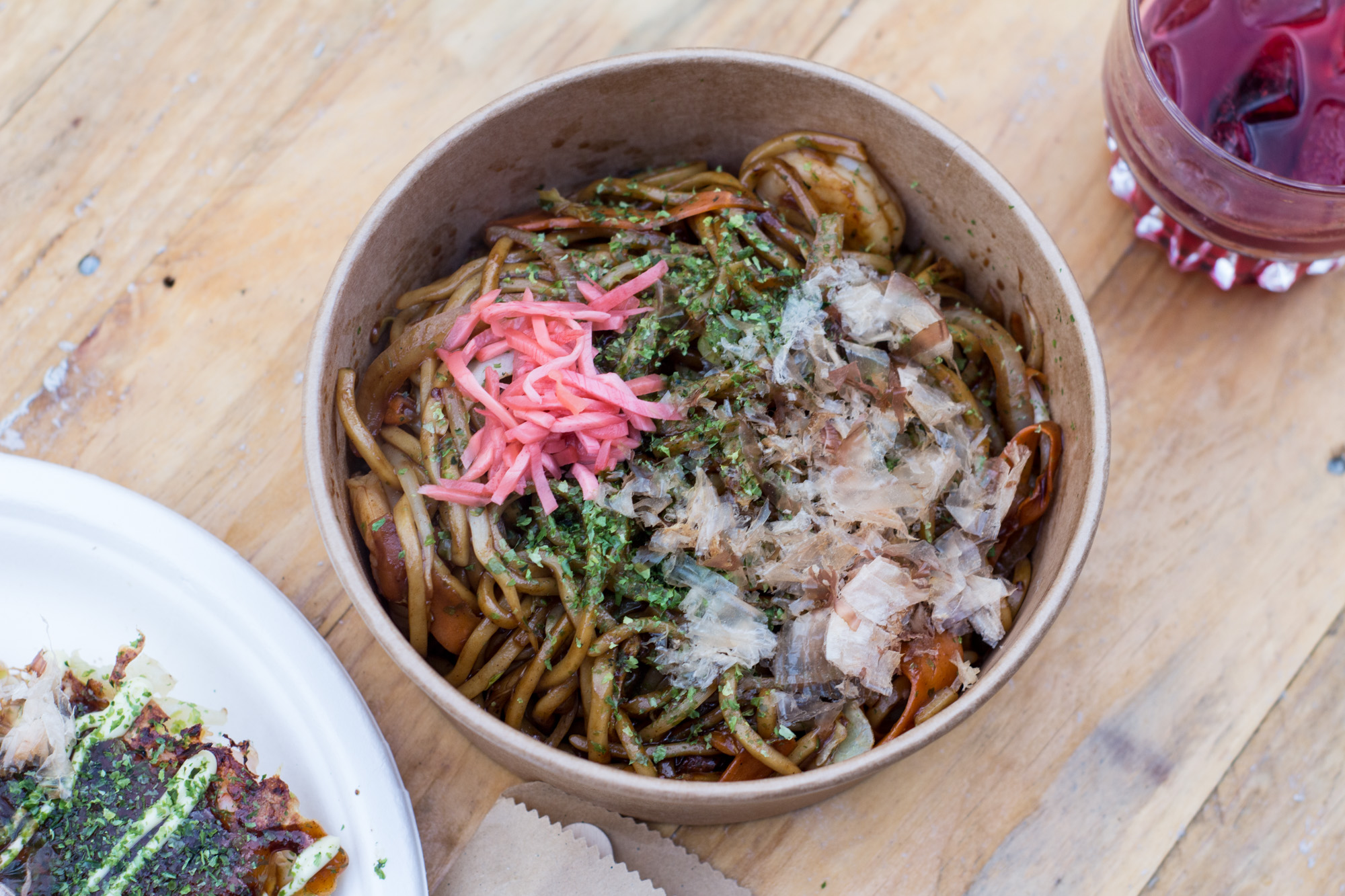 Another reason Osaka Local is held in such high esteem by those in the know, is Reiko, the delightful matriarch who runs the entire operation with occasional help from just-as-charming family members. (Reiko's hometown of Osaka, on the Japanese island of Honshu, is the birthplace of okonomiyaki.)
With the weather looking more like spring, Grub is the perfect place to visit for some outdoor dining surrounded by like-minded friendly people. For the next few days, you can team that with one of the greatest dishes available in Manchester today.