Wood Chester
Ian Jones, Food and Drink Editor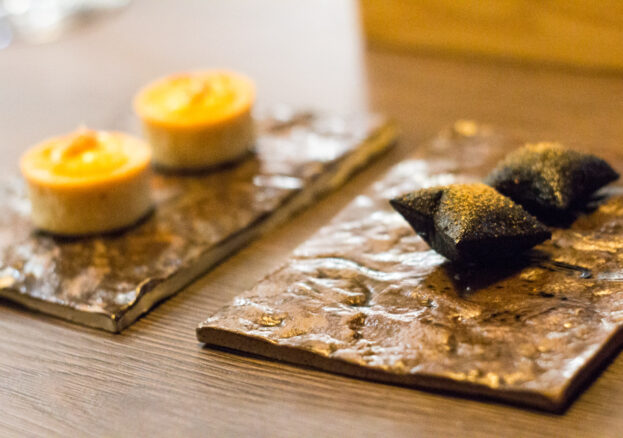 Wood Chester is one of the most important additions to Chester's food scene in recent years. But first, the back story. Back in 2015 Oldham chef Simon Wood won Masterchef and went on top open Wood on First Street, smack dab next to the nerve centre of the city's arts scene, HOME. After a couple of years of resounding praise from across the city, the time has come to spread his wings.
Wood Chester continues Simon's theme of 'unintimidating high-end dining'
Cue Wood Chester. Part of Chester's impressive Hotel Indigo, this continues Simon's theme of 'unintimidating high-end dining'. And this is precisely what you get, from location to decor, right down to the menu. The staff know their onions, but they aren't stuffy about it – there's no needless napkin-tucking or complex cutlery etiquette to navigate.
Early on a Saturday evening, the place is nicely busy, with a healthy range of diners that takes in sharply-dressed bon vivants and groups of twentysomethings having a pre-night out meal. The soundtrack matches the drapes, with a smart selection of classic rock and modern indie – a refreshing change from the usual trope of over-emotive pop covers, found in all too many restaurants across the North.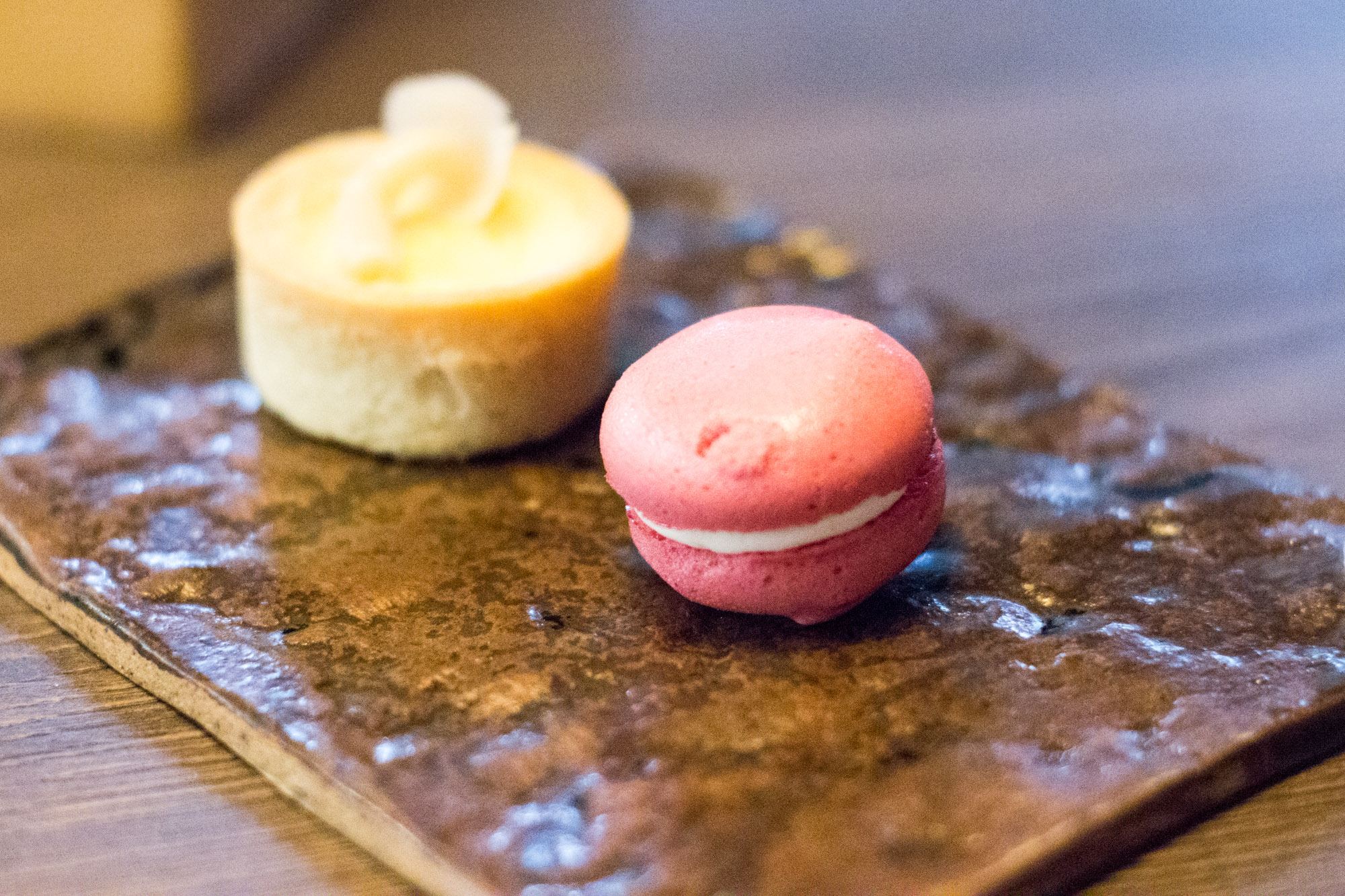 We opt for the tasting menu. As ever, this changes according to season, and the whims of the chef that day. My partner opts for the vegetarian menu, meaning I have the pleasure of trying each and every one of their courses, with the unassailable excuse "It's for work, I don't make the rules."
Of course, this means your intrepid eater samples approximately twenty separate dishes, which is far too much for a snappy review, so let's focus on the highlights.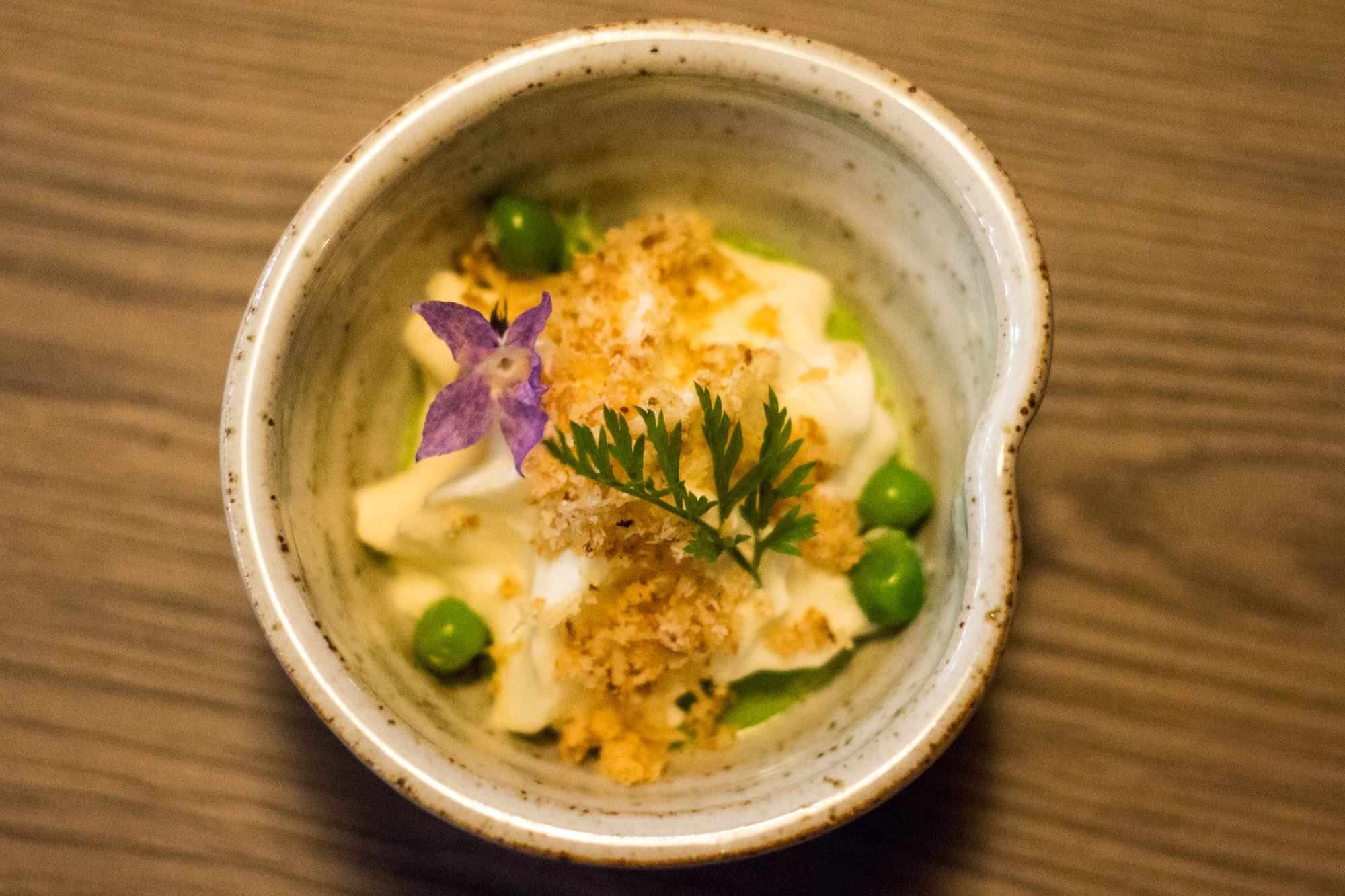 From the vegetarian menu, the beetroot snack proves to be something special. A delightful pink macaron that firmly disproves my long-held belief that nothing beetroot can be good. An important sweetness is added to combat the murky earth flavour of this divisive root vegetable – it proves more than a mere little snack to introduce the meal.
Then there's a small bowl of pea, asparagus, parmesan, a tidy layer of crisped panko breadcrumbs, plus an edible flower, because, well, why not? It's a perfect, light early course, delicious enough to leave us wanting without overwhelming the senses.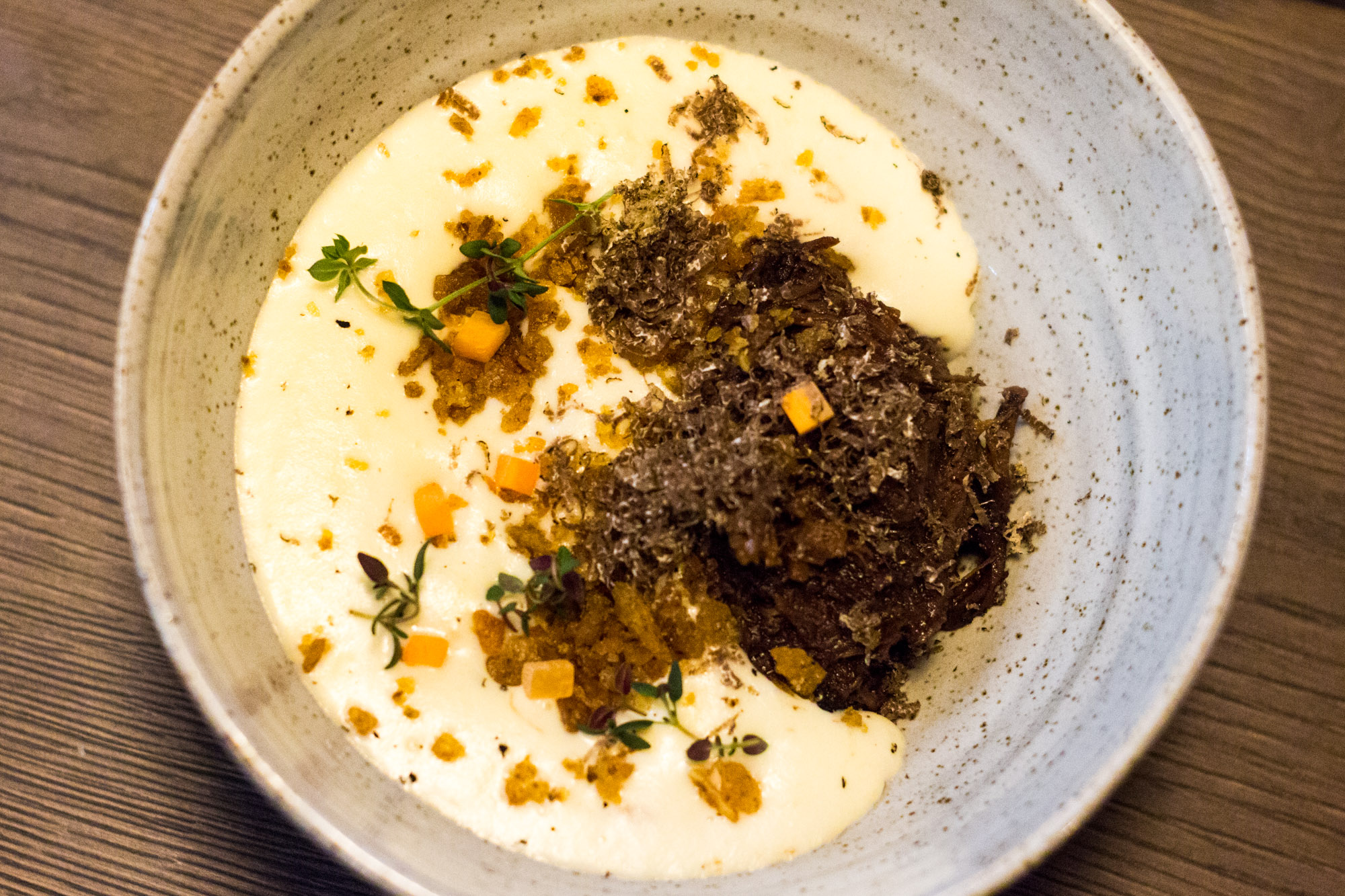 Then, although not the most photogenic dish, the deconstructed cottage pie had my eyes bulging – enough so I droned on at length to my dining guest, until I was politely asked to "Give it a rest." It's worth it though, hints of treacle and stout run through it, contrasting with a creamy truffle-infused potato puree. Most people grew up on cottage pies, but you'll never have tried anything quite so forward-thinking and packed with deep flavours as this.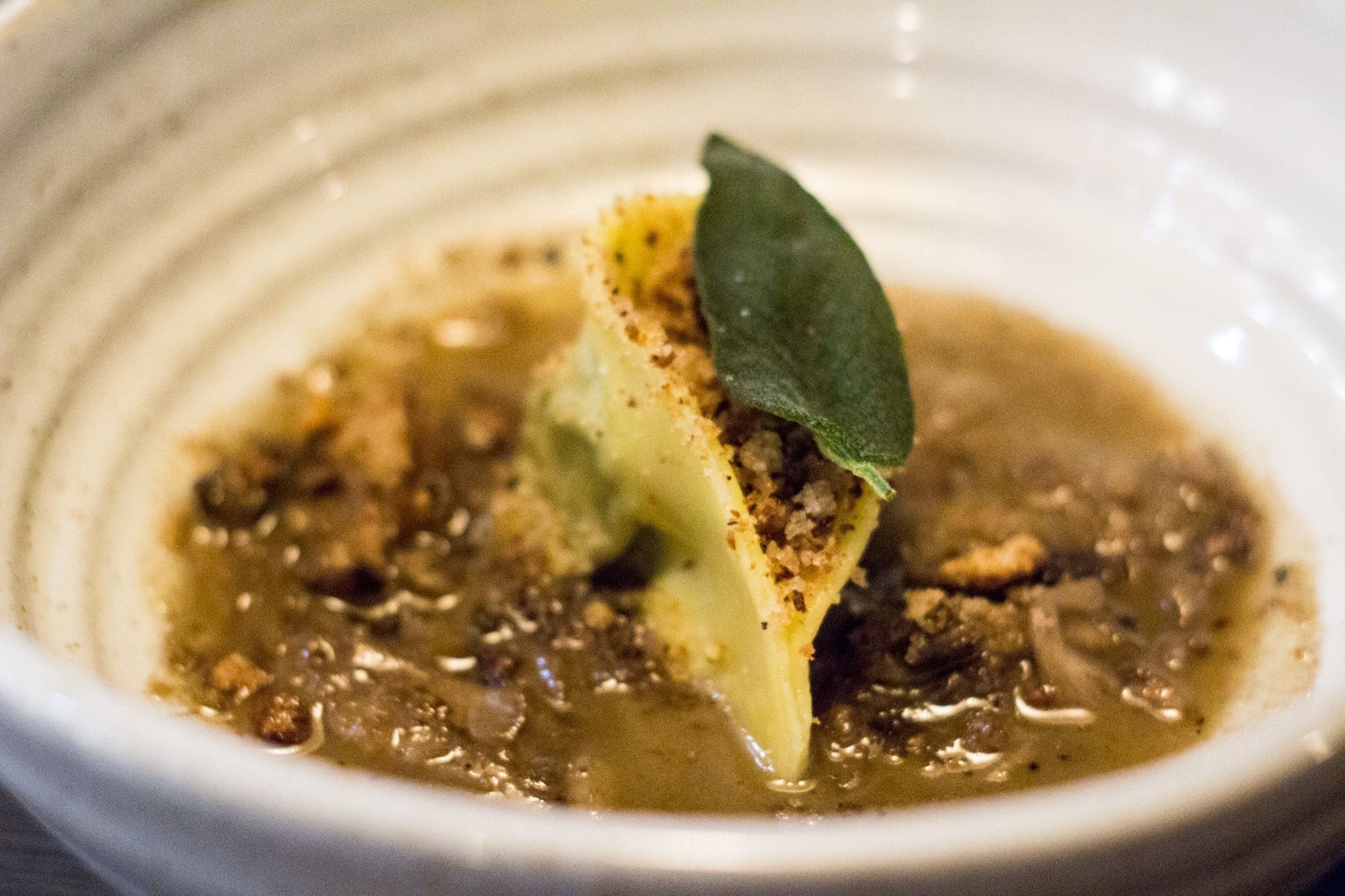 A mushroom pasta dish on the vegetarian menu is possibly the most meaty-tasting dish of the evening, all thick onion-based gravy, with a sturdy little tortellini perched on top.
Back to actual meat, the assiette of lamb is a show-stopper. Sweetbreads, a thick piece of lamb with bone attached and topped with chopped kidneys, there's a sense the menu so far was leading up to this. It's a dramatic plate, set off with some crunchy green cabbage, without being too heavy or exhausting to eat, and well worth trying as a stand-alone main.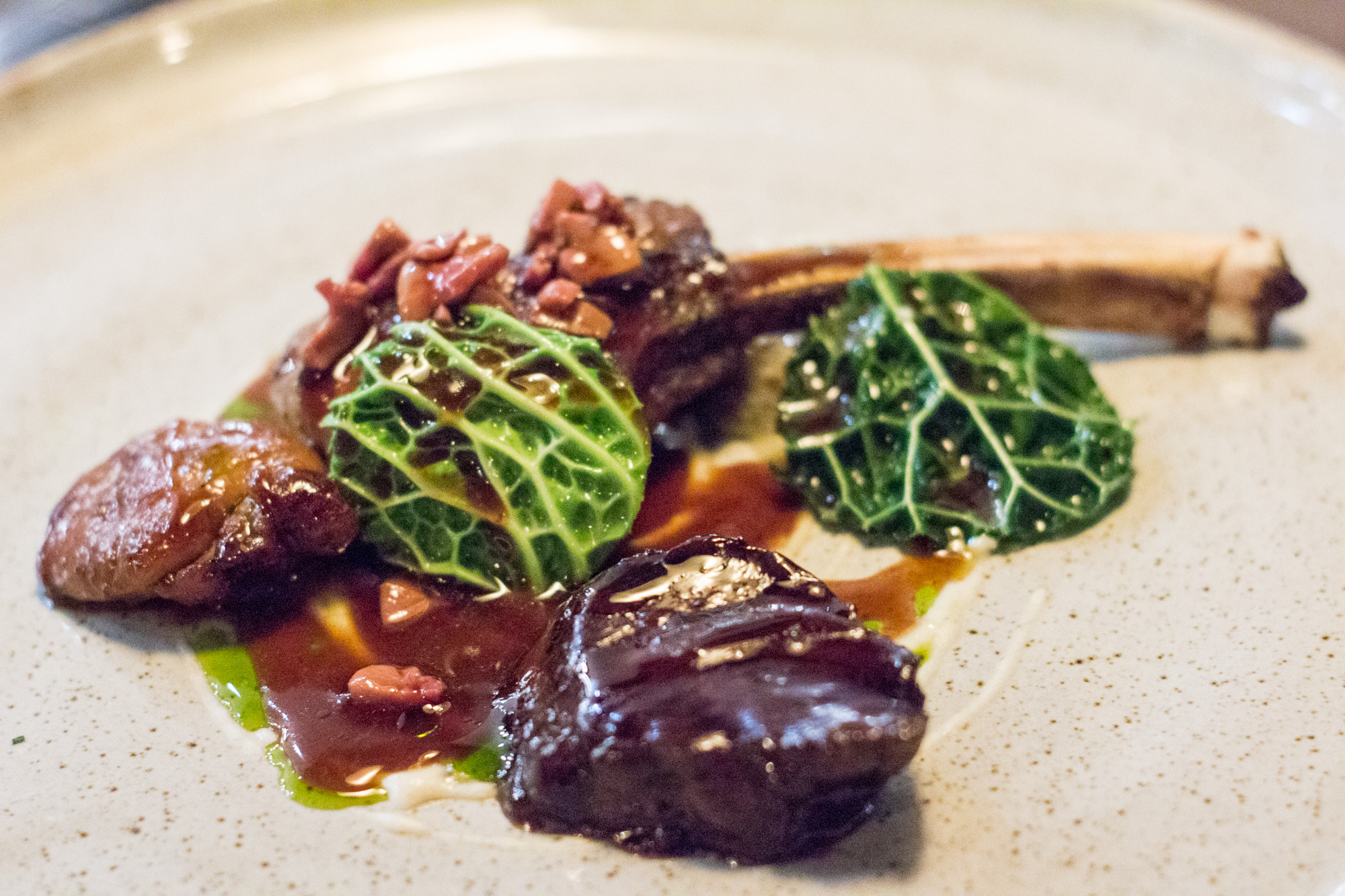 For dessert, the citrus tutti-frutti could well be the dish of the day – indeed it's the one we both practically inhale, it's so good. A thick creamy custard base, complemented with blobs of meringue and charred grapefruit. This latter ingredient is the key element, almost too harsh and abrasive alone, but paired with the creamy custard becomes a truly magical pairing.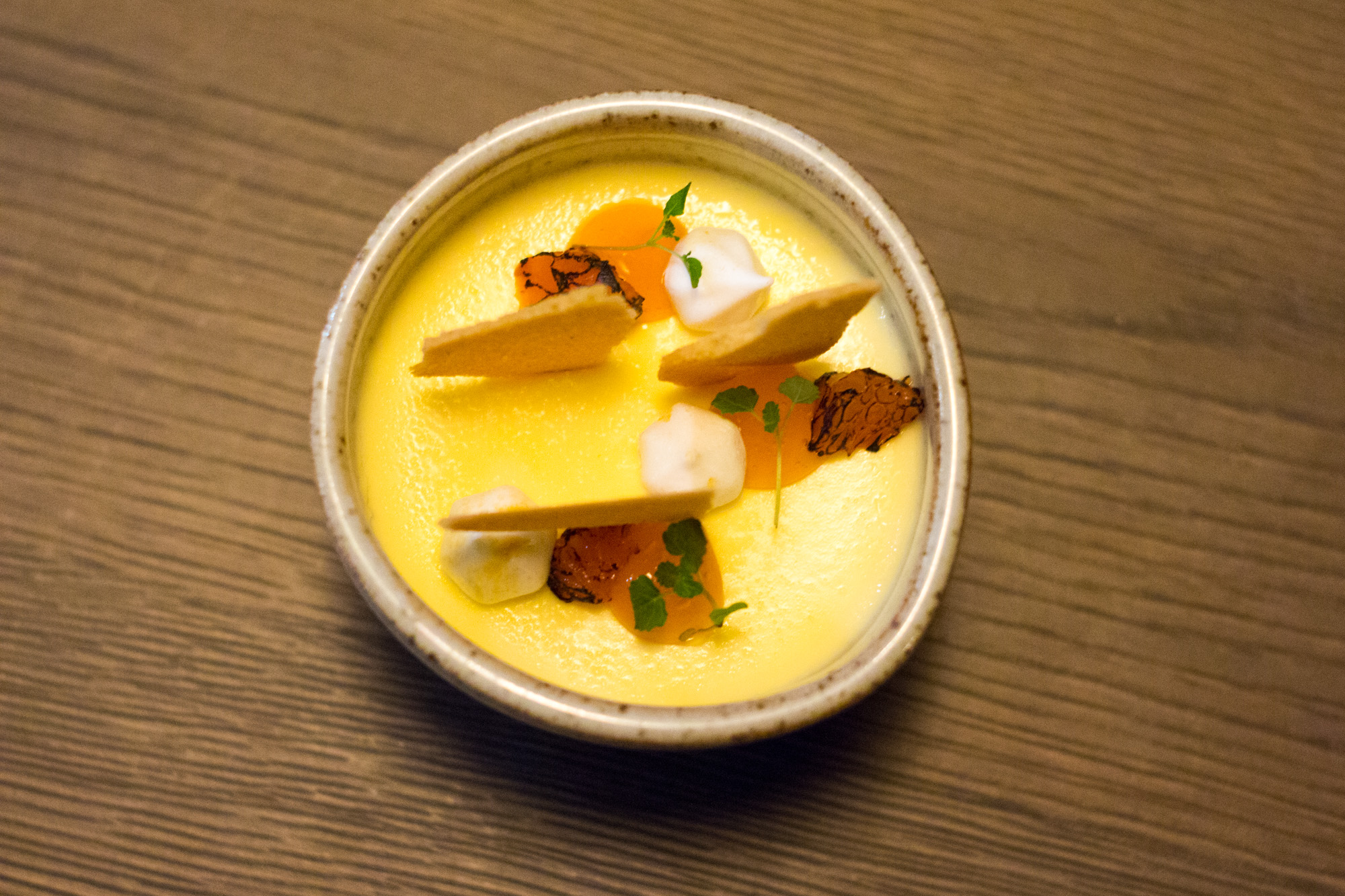 Most Northern food-lovers know that Wood is something special, but this new menu is a step above even their recent tasting menus. Most courses are worth buying from the a la carte menu, but to have them laid out like this, with each dish an eye-opening swerve from the last, is to experience some of the very best food in Chester. It's striking that a place so new already feels like part of Chester's furniture, with a lack of fustiness and a long line of exciting plates that look and taste exquisite.