Wood Manchester
Ian Jones, Food and Drink Editor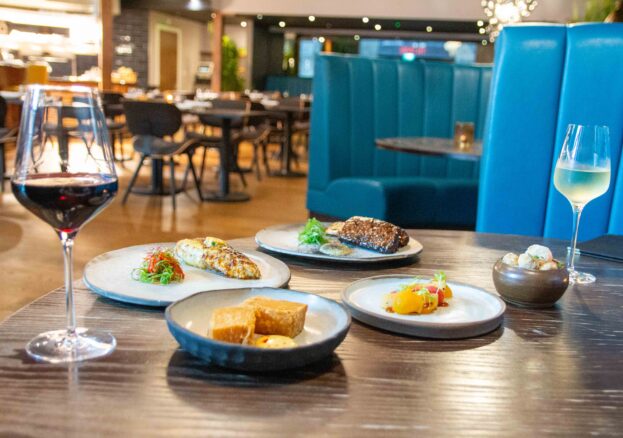 Wood has long been known for serving up some of Manchester's most exciting dishes. Now, First Street's standout restaurant has shifted in a new direction, away from the restrictive tasting menu format to one based around big and small plates. It's a smart move. Whereas previously, a visit to Wood meant setting aside an entire evening, now hungry diners can pop in for a high-calibre short bite or stick around and romp through a wide selection of the city's finest food.
The restaurant has always been something of a trailblazer, something which became clear during chef-owner Simon Wood's victorious run through Masterchef 2015. The drinks menu is full of sublime cocktails named after riotous rock classics by the likes of Metallica and all manner of rowdy American guitar bands. Even the background music has a rocky, independent edge – it's a refreshing change from the jazz-lite soundtrack piped through the majority of the UK's fine dining restaurants, and it works a treat for Manchester.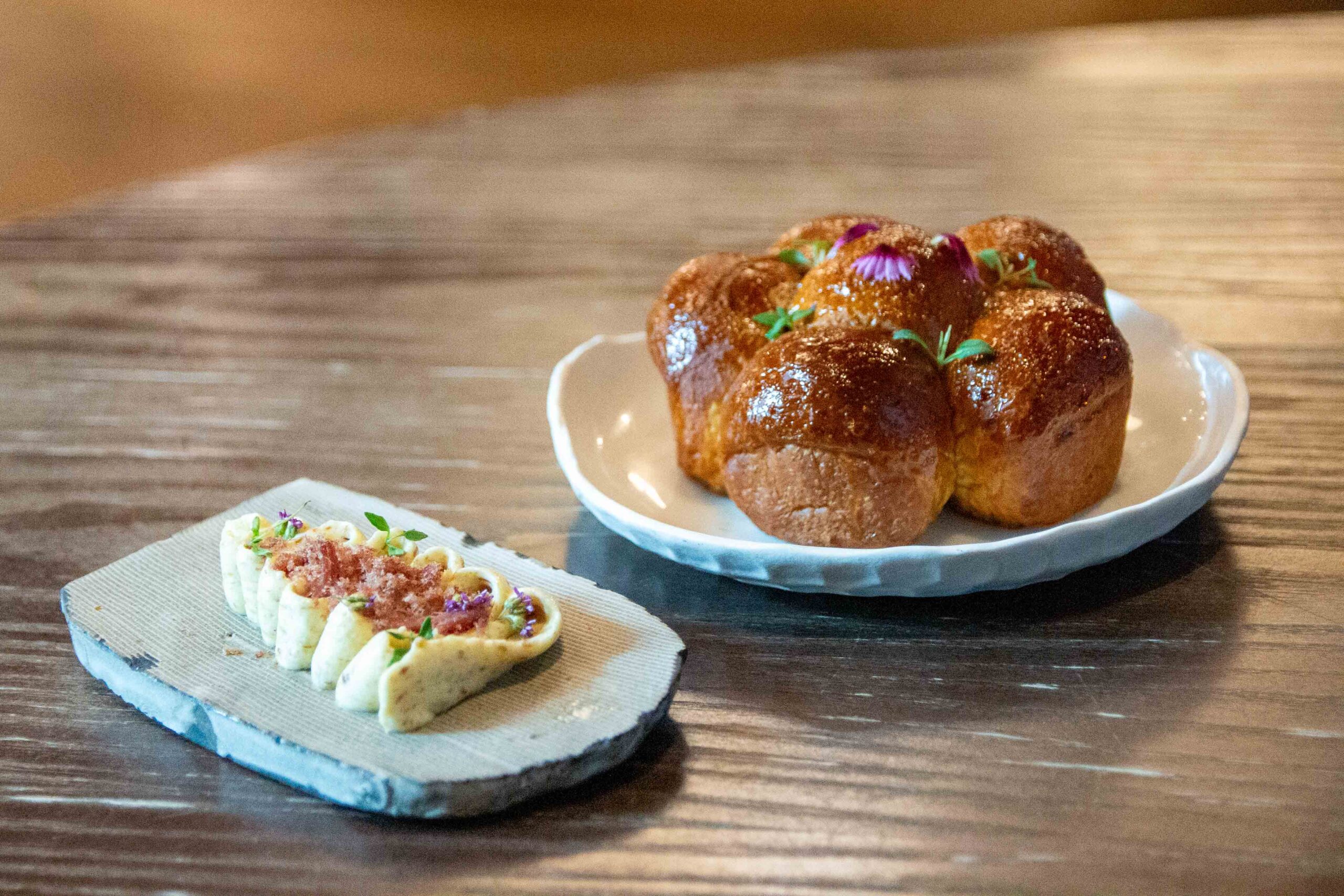 Drinks-wise, Shout At The Devil, named after a Motley Crue song, is a highly recommended, delicate gin cocktail, swirled up with lemon, cherry and egg white, topped with a trio of cherries, and while it's hard to imagine Nikki Sixx daintily sipping on it, he'd no doubt love it too.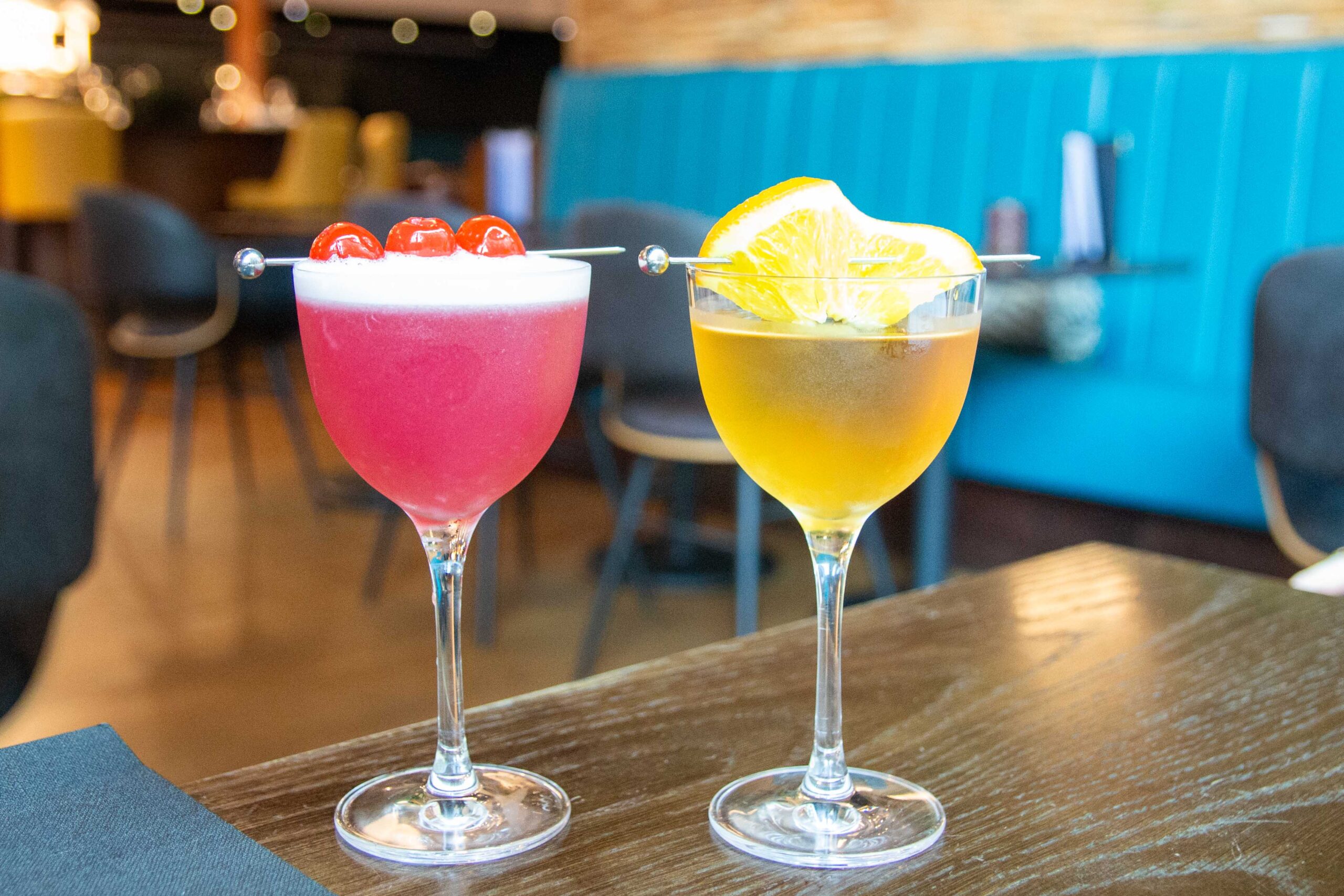 Speaking to the staff – a friendly, close-knit team, clearly proud of their workplace – it becomes clear that sections of the menu speak to each other. One of the fish dishes is designed to pair with a vegetable small plate, a meat-based big plate matches with another, and so on. Sure, you could go in blind and pick what you fancy, but your experience will be enhanced with a few pointers.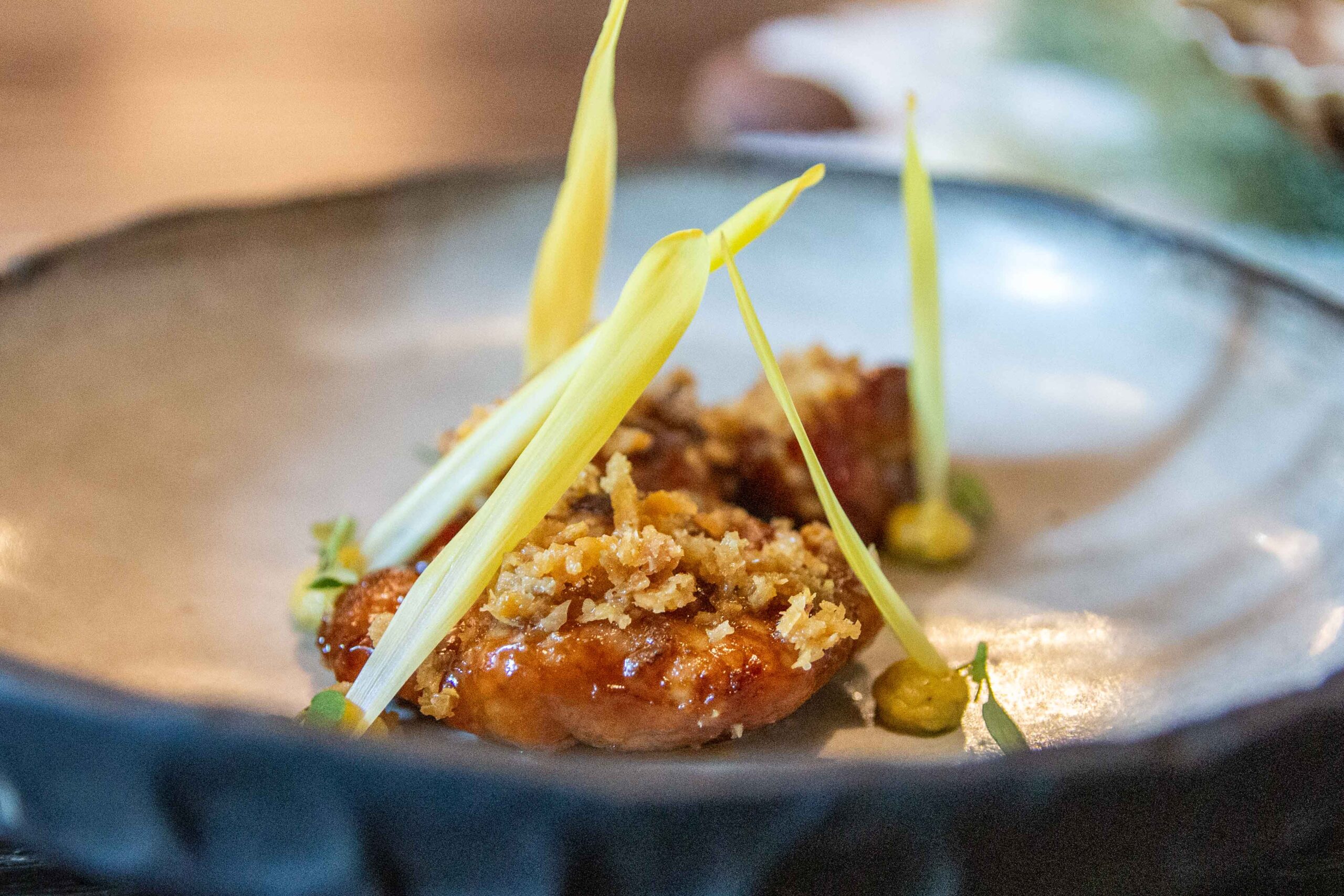 Failing that, simply nip in after work and treat yourself to one of the small plates. And if that idea floats your boat, go for the milk bread. Apparently it's something of a real-world viral sensation with floods of visitors coming for this alone. It's easy to see why. The bread is soft and beautiful, coated with an umami glaze and comes with an artfully-designed coil of butter, topped with all manner of umami-packed flavours. If you're heading to Wood, this is a must.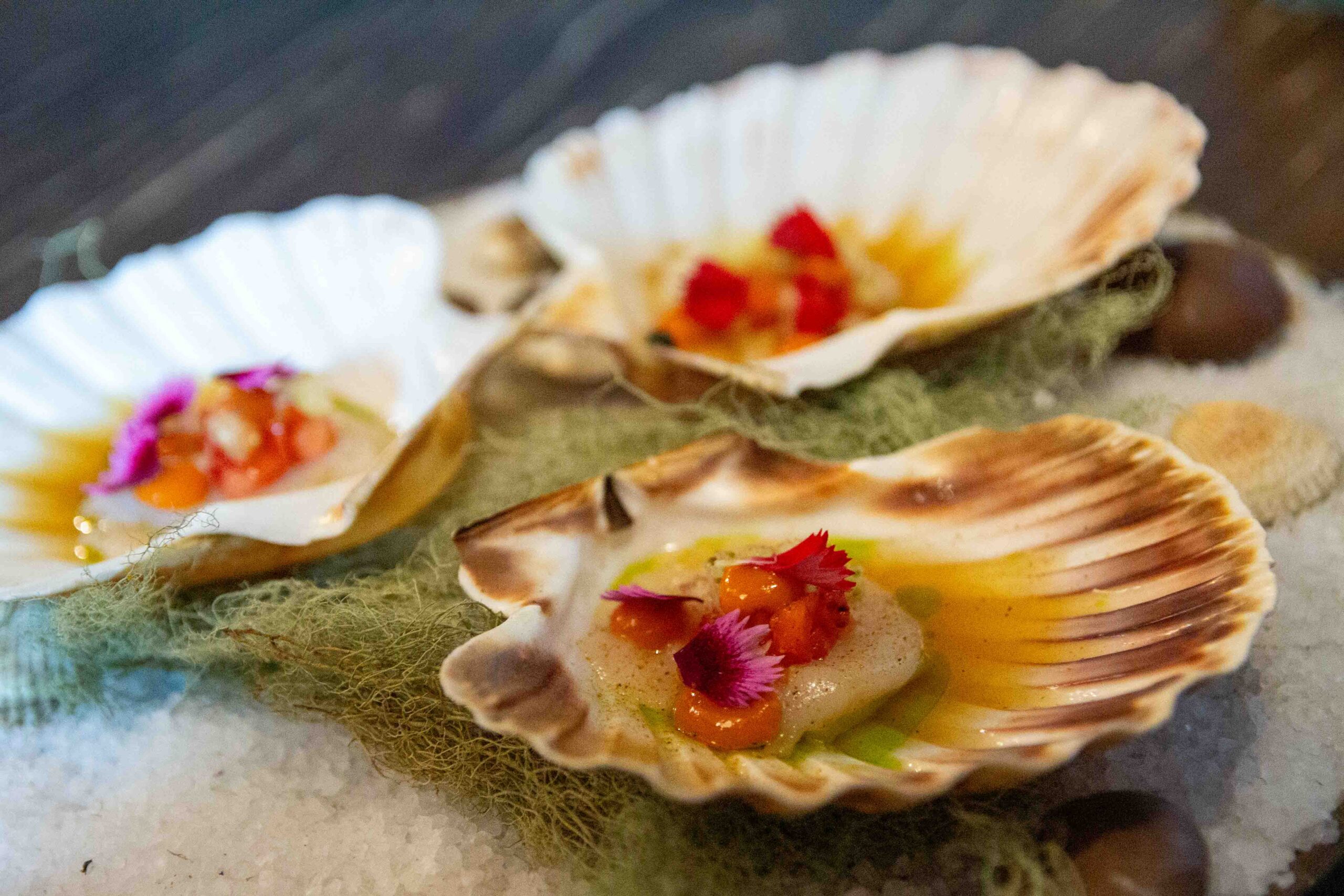 The scallops are a fine way to begin the meal proper, and come beautifully arranged in huge sea shells, bursting with colour and Japanese influences. They're served sashimi-style, fresh, raw and tangy, mixed up with tomato ponzu, yuzu sake and mirasol chilli pepper, and ideal for sushi-lovers.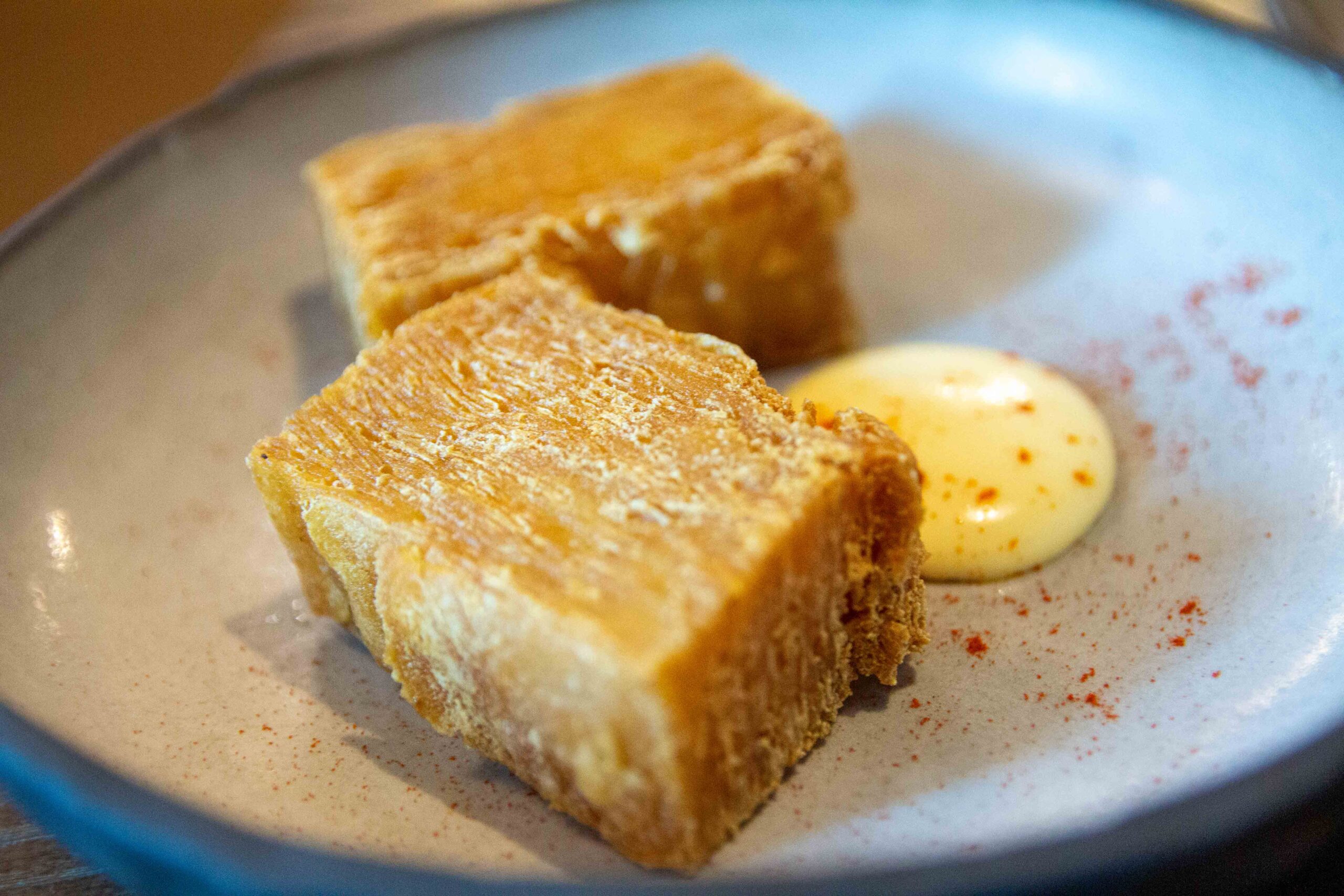 Simon describes the chicken & sweetbreads as "The best chicken nuggets you'll ever have… even though they're made of lamb." He's not wrong – there's a depth of flavour to this dish you won't find anywhere else. The lamb meat is tender and rich, blending a sticky glaze with corn, thyme and a crunchy coating made from crisped-up chicken.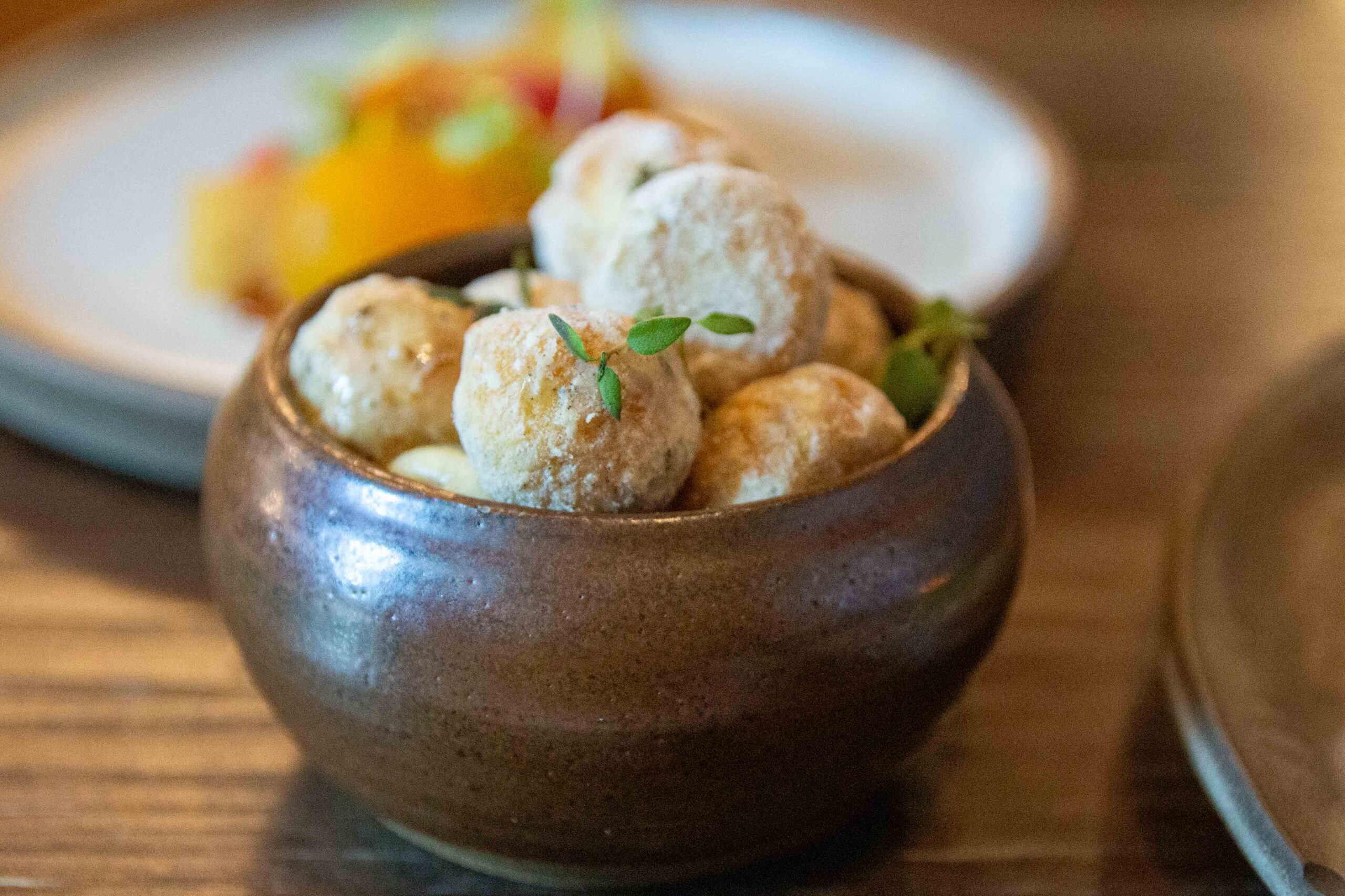 For the full Wood experience, this is the point where you move onto the big plates, with an accompanying side from the small plates section. And it doesn't get much bigger than the sticky glazed short rib. This is a stunning slab of meat, slow-cooked for who-knows-how-long, with the Galway beef tumbling apart at the merest touch. The coating is made from 20-year-old aged mirin and soy, giving it a sweet-but-salty glossy sheen.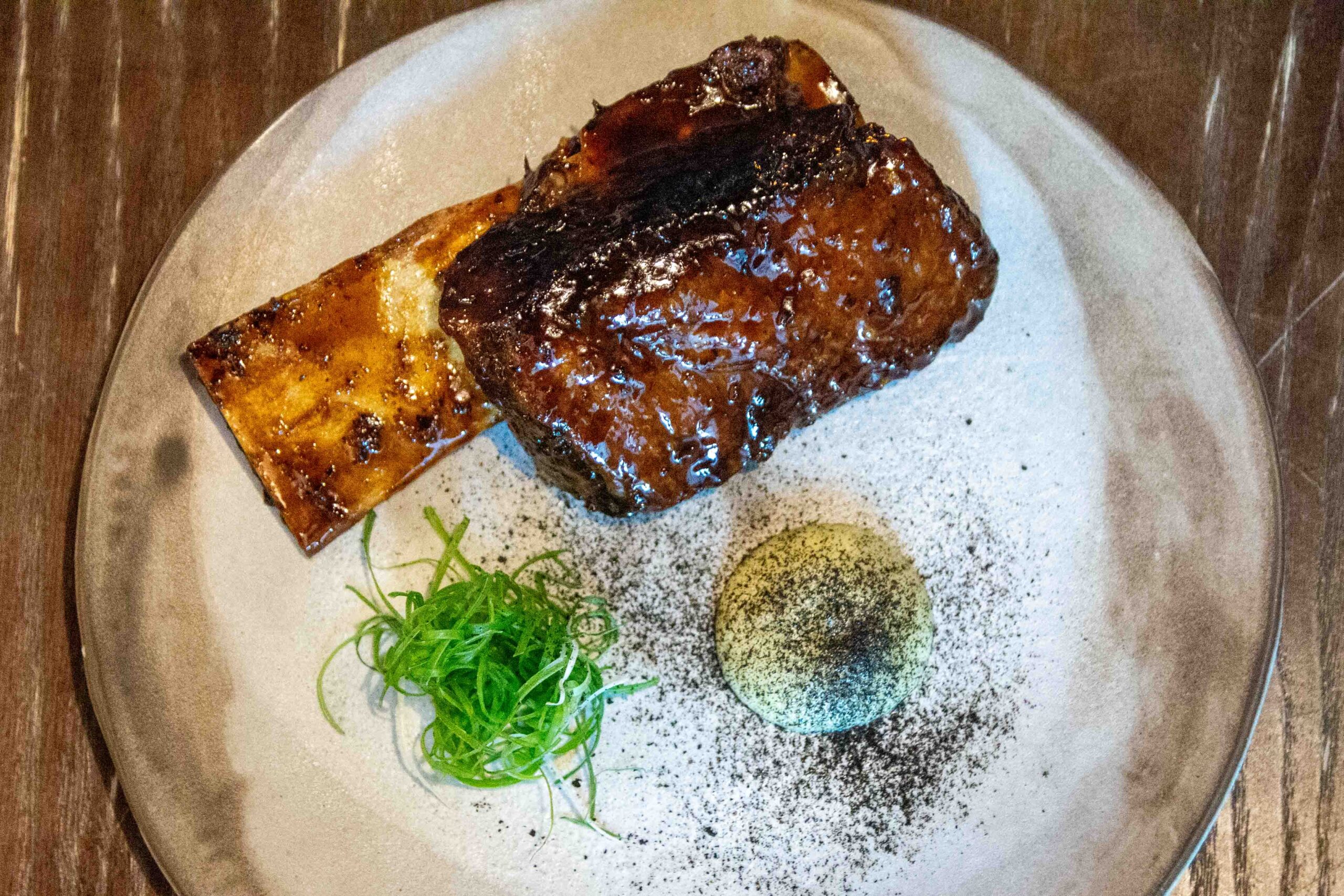 Importantly, this beef dish makes a heavenly match with the pork fat Parisienne potatoes – a bowl of mouthwatering little balls consisting of potato cooked thrice, combining pork burnt ends and truffle, delivering a wonderful thwack of apple cider vinegar with every bite. They're glorious on their own but on a whole new level when matched with a mouthful of short rib meat.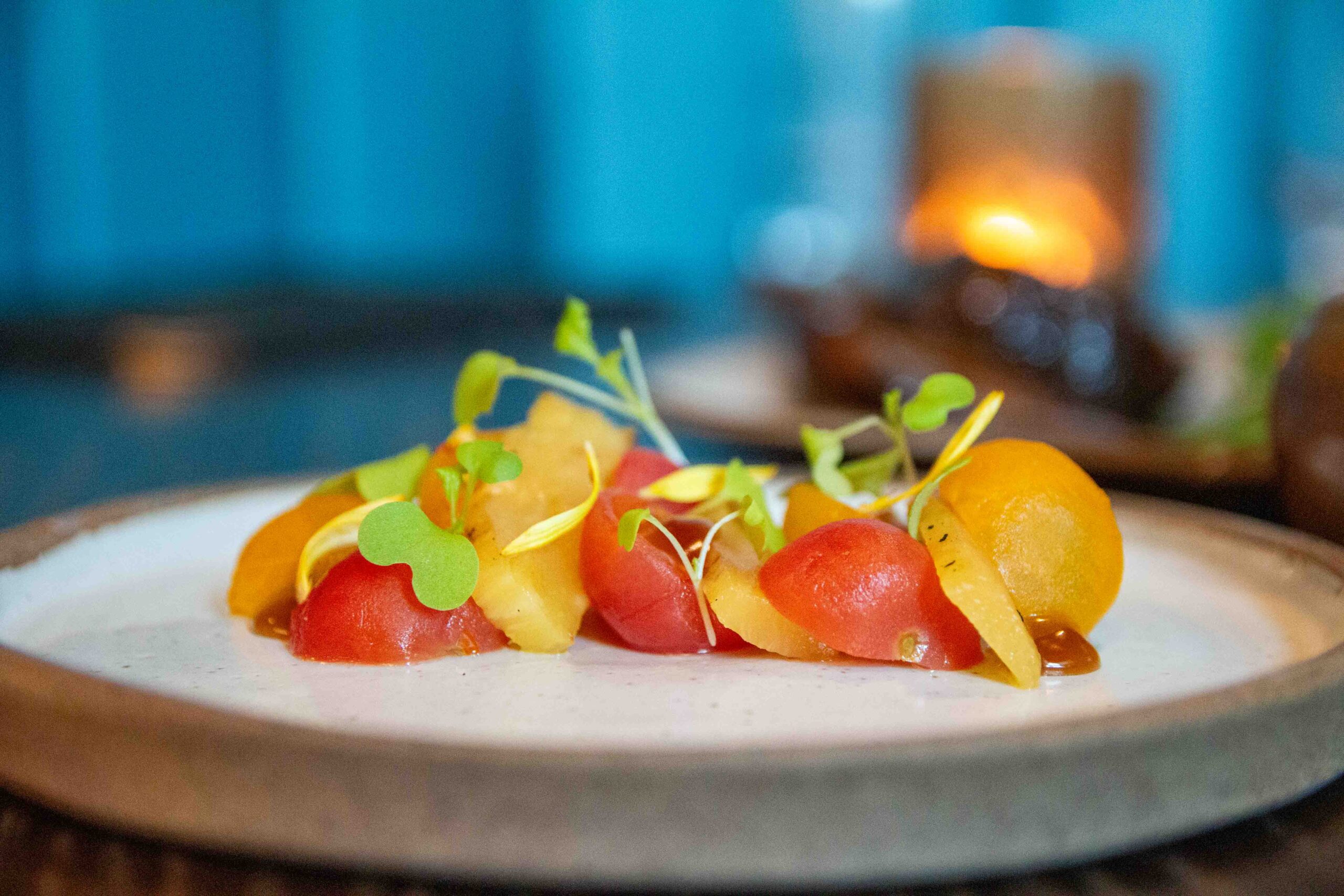 Fancy something a little lighter and less carnal? The roast monkfish XO is one of the city's best fish dishes. Some restaurants have taken to doling out ever-more minuscule pieces of fish in recent years, but not here – it's a pleasingly big piece of BBQ roasted monkfish tail, served on the bone and coated with a luxurious XO sauce, plus some spring onion, mirasol and angel hair pepper salad. Pair it with the delicious sweet & sour vegetables for the best effect.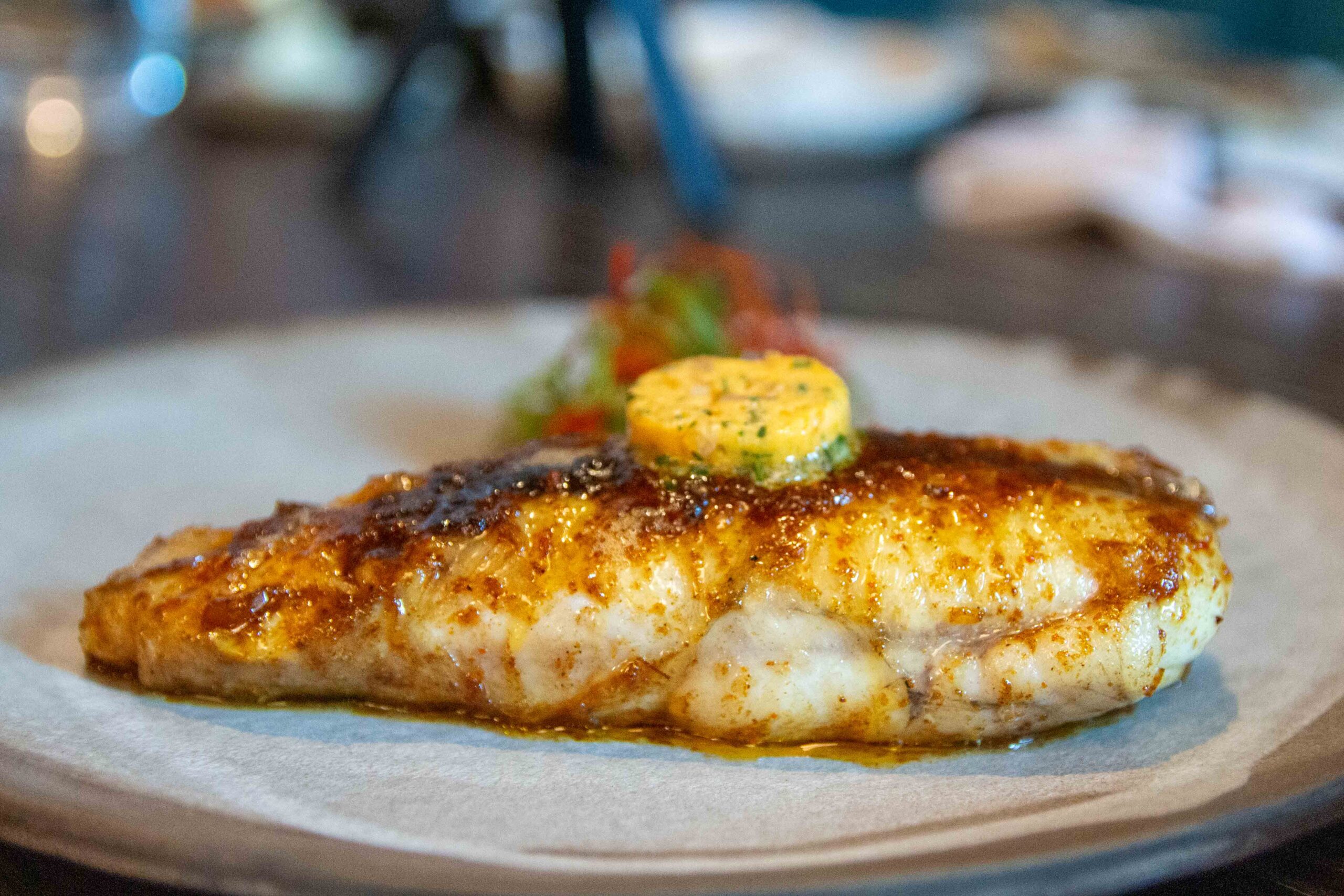 Finally, the desserts all sound grand but the option of a caramel tart with koji mould is too good to pass. Koji mould, I hear you cry? Apparently, it's a grain that has been introduced to a fungus known as 'Aspergillus Oryzae', and while it doesn't have a strong flavour in itself, it does wonders for bringing out the taste of sweet flavours, such as caramel. Think of it as a supercharged, high-end version of MSG. The tart? A wonderfully light way to end a superb and always-fascinating meal.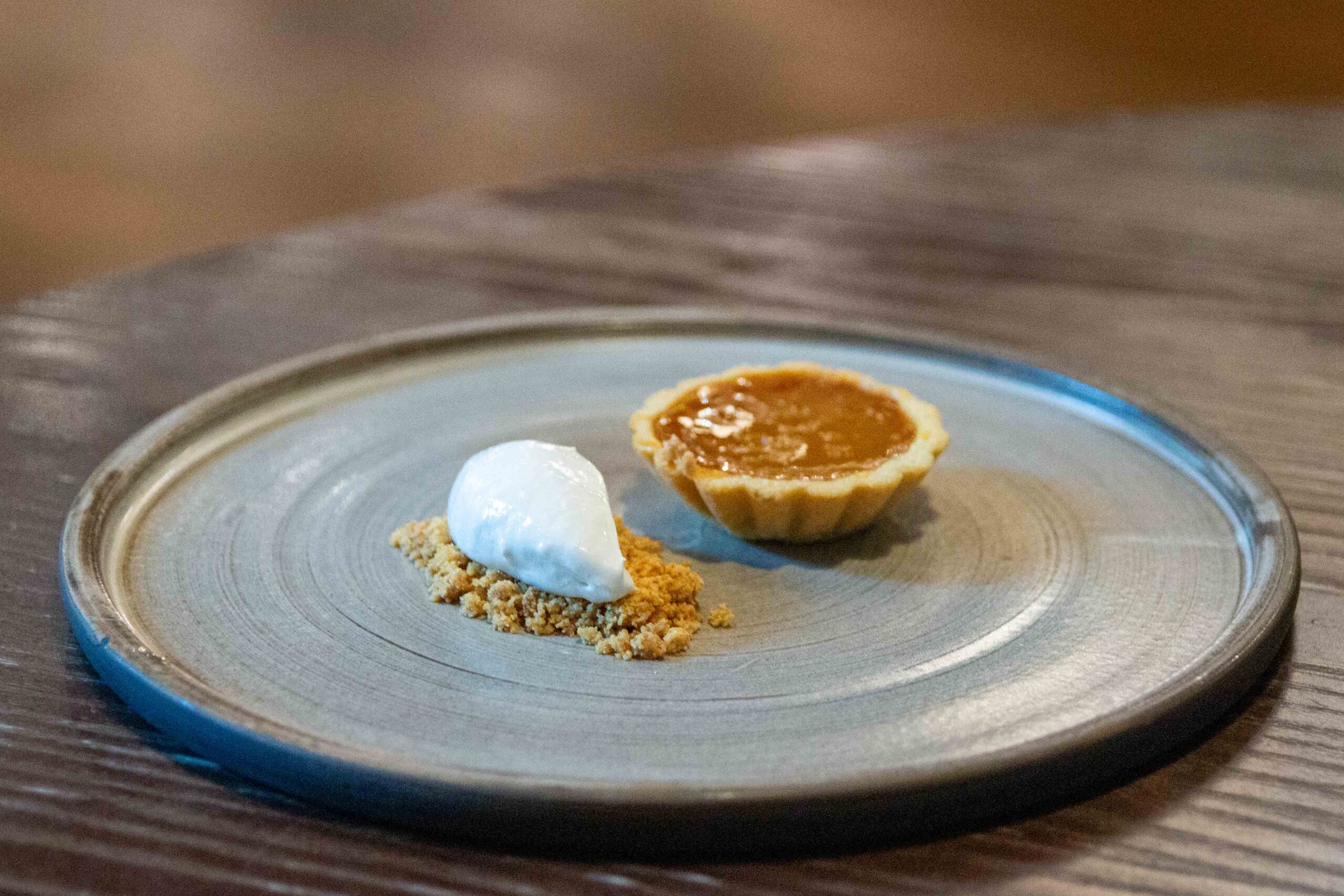 Wood has gone through many changes over the years, but this is possibly the best yet. Switching to an a la carte menu opens up a world of possibilities: pop in for a small plate or two before heading home; go for the classic starter-main-dessert meal for two; or, best of all, settle in for the evening and work through the whole menu with some friends. The quality is as sky-high as ever, no matter what you choose.