White Swan Hotel
Kristy Stott, Theatre Editor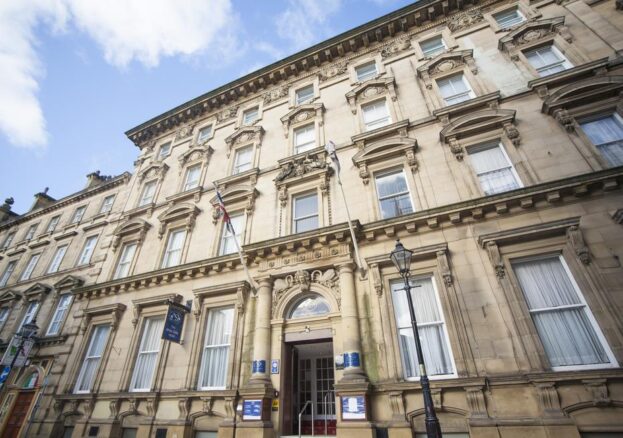 Situated in the heart of Halifax town centre, the White Swan Hotel offers an ideal location for those looking to explore West Yorkshire – its arts and culture, and its shopping.
Part of Halifax's great architectural heritage, the Grade II listed White Swan Hotel sits close to the magnificent Town Hall, which was designed by Charles Barry, the chief architect of the British Houses of Parliament.
The White Swan opened its doors in 1858 and has retained many of its traditional design features. Offering exceptional customer service, the hotel is relaxed and comfortable with bright and airy rooms. Offering free wifi and a fitness suite, the hotel is well situated for visiting all of Halifax's major attractions such as the impressive Piece Hall, Eureka! – The National Children's Museum and Square Chapel Arts Centre.
Recently refurbished and updated, the hotel has 39 bedrooms – each with its own character, unique decor and original features. Offering brilliant business facilities with the ability to cater for upto 120 delegates, the hotel is ideal for corporate events too. With wonderful historic charm and a marvellous grand facade, the White Swan Hotel offers an attractive banqueting suite and conference space.
As well as boasting a town centre location, the hotel also offers an ideal base for those who are keen to explore the rugged beauty of West Yorkshire – the Calderdale Valley, the Yorkshire Pennines or the Bronte Country.