Eureka! The National Children's Museum
Kristy Stott, Theatre Editor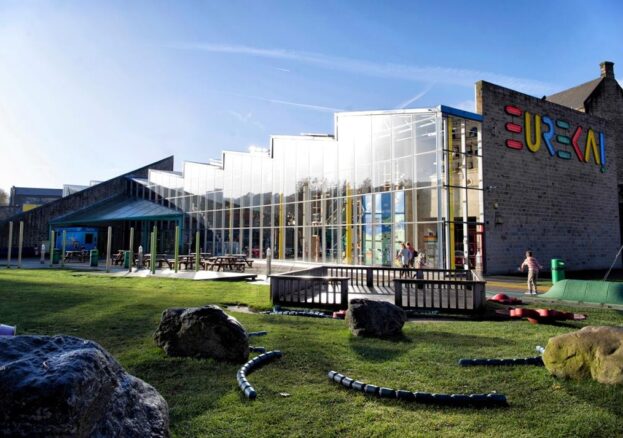 As the UK's only national children's museum, Eureka! offers visitors more of an immersive and hands-on experience than a traditional museum. With over 400 interactive activities, over eight different zones – learning through play is the name of the game here.
Unique, interesting and fun, Eureka! Is an inclusive day out for families with children aged from 0-11, in Halifax, West Yorkshire.
Explore digital exhibitions and learn more about the latest interactive technology in the Spark Gallery. With a regularly changing exhibition programme – there something different to experience every time you visit. Head to the futuristic SoundSpace Gallery to discover more about the science of sound and music, with the help of Orby the Alien.
Other highlights include testing what your body can do and exploring a realistic health centre in All About Me; stepping into Eureka!'s child-sized town, which includes a garage, fountain, shops and a bank (you can even withdraw and spend Eureka!'s currency). There's also the Desert Discovery and Sound Garden specially designed for under 5s.
There's a cafe serving hot and cold food, and kids' lunchboxes, where families can have a quick pit stop to refuel too. Or you can bring your own packed lunch and sit underneath a mechanised model of Archimedes suspended over a bath – keep watching, he gets dunked every half an hour.
It's always a good time of year to visit this interactive educational museum for children. We love that you can arrive at Eureka! by train – which is just a hop, skip and a jump away to the museum entrance. And if that isn't enough excitement for one day you can always make your way to Halifax's magnificent Piece Hall to fill your boots further.
One thing is certain – as the National Children's Museum – Eureka! certainly knows how to tick all the boxes when it comes to activities for kids.