Tyneside Cinema
Creative Tourist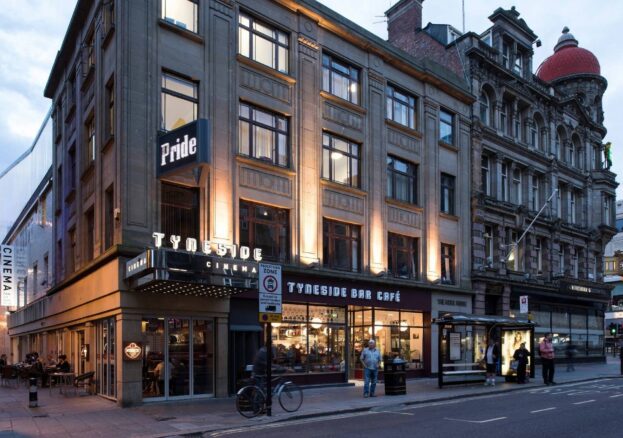 In the city centre of Newcastle, you can find the Tyneside Cinema. The Tyneside Cinema is one of the best-loved cinemas in the North East of England, known for its iconic Art Deco interior (best shown off in the Classic Screen) plus its wonderful range of world films and amazing community.
The Tyneside was founded in 1937 by Dixon Scott – whose great nephew is Ridley Scott. Scott's aim was to create not only a place of entertainment but also to help people access the news, which at the time was only available to those with the money and time to read newspapers.
The Tyneside was founded in 1937 by Dixon Scott – whose great nephew is Ridley Scott
The Tyneside Cinema is the last remaining Newsreel theatre and as a part of the daily events in the cinema, you can experience a newsreel screening, which the cinema changes daily. The Tyneside also offers tours of the cinema's history where the staff tell the story and share what they love about the cinema as well. The Tyneside combines this legacy of education and entertainment to this day.
With a range of films that cover social issues, world cinema, independents, and the blockbusters that we most associate with cinema, the Tyneside has something for anyone. They also offer classic cinema – with films like It's a wonderful life being a favourite at Christmas time. The staff pride themselves with being able to keep a finger on the pulse of cinema and react to up-and-coming films, bringing them to the screen so that the public discover them and they gain popularity.
As the Tyneside Cinema is a charity, they welcome community engagement and regularly hold events, from talks by directors and producers through to discussing the film after its screening. Dixon Scott's vision of cinema for everyone is also continued into this modern age with a £1 ticket for refugees, asylum seekers and those who need to claim benefits, meaning anyone can enjoy the amazing experience of cinema.
The Tyneside Cinema is one of the North East's leading independent cinemas, if not one of the best in the country, with a commitment to the community and to bringing the best of cinema to the North East. This cinema is well worth a visit and you are likely to discover a film you have never heard of, and learn something new about the world you live in.