Motel One Newcastle
Creative Tourist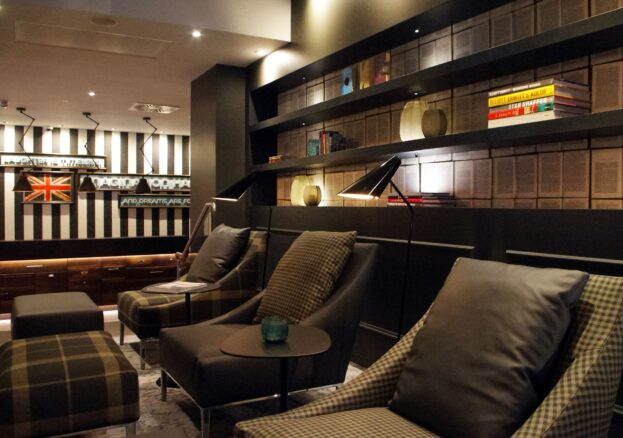 When it comes to central Newcastle, you cannot get more central than Motel One Newcastle, in the heart of the city. High Bridge Street is a cobbled medieval street found sandwiched between Grey Street – famously voted the most beautiful street in Britain – and the Bigg Market, which has been known internationally for its vibrant and famous nights out since the 1960s.
Motel One Newcastle is surrounded by wonderful 18th, 19th and 20th-century architecture, and looks across the road at Newcastle's oldest pub, the Old George, established in 1582. This makes for enjoyable walks to and from your hotel. From shopping trips to football and leisure, you are generally about five to fifteen minutes from most places in Newcastle, including some of the best restaurants on High Bridge street and nightlife nearby.
Motel One Newcastle is surrounded by wonderful 18th, 19th and 20th-century architecture
Motel One's building has been refurbished into a modern affordable hotel, with all one could expect for a comfortable night in the city centre. The building keeps many of its old features from its former life as a factory in Newcastle's industrial past: bare brick, archways, and extravagantly large rooms show off this heritage.
Though the building has historic features, Motel One is not stuck in the past. The interior has been refurbished in a contemporary style and to a high standard, decorated with art that celebrates local landmarks, from the seven bridges across the Tyne to the Angel of the North.
Local culture is shown off in full colour, with the wallpaper done out in Newcastle United's black and white. Even the bar is inspired by Robert Stephenson's Rocket steam engine, but with a modern industrial flavour. Motel One brings together the past and the present to make an elegant hotel experience in the city centre. For guests looking to visit Newcastle in a stylish setting close to the action, there is no better choice than Motel One.