Three Little Words
Ian Jones, Food and Drink Editor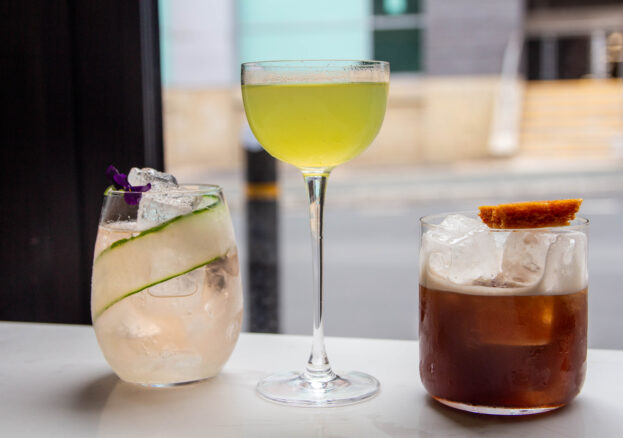 Three Little Words can do no wrong. Not content with creating our drink of the year – their take on the pina colada at the spin-off bar at the fast-growing Kampus complex on the edge of the Gay Village – the OG venue, tucked away down Watson Street next to Great Northern Warehouse, safely away from the maddening Deansgate and Peter Street crowds, has just launched the ultimate summer offer. 
On Weds and Thurs (5pm to midnight) and Friday (12pm to 7pm), lucky visitors can get 50% off selected cocktails and spirits from the on-site Spirit of Manchester Distillery, as well as three of their exceptional small plates for just £15. 
As great as this deal is, it's also worth showing some love to this great multi-purpose space. The venue is as stylish as it gets, all dark mahogany, high ceilings and huge windows, with delightfully cheerful and chatty staff members, clearly proud to be serving up high-quality fare to the people of Manchester.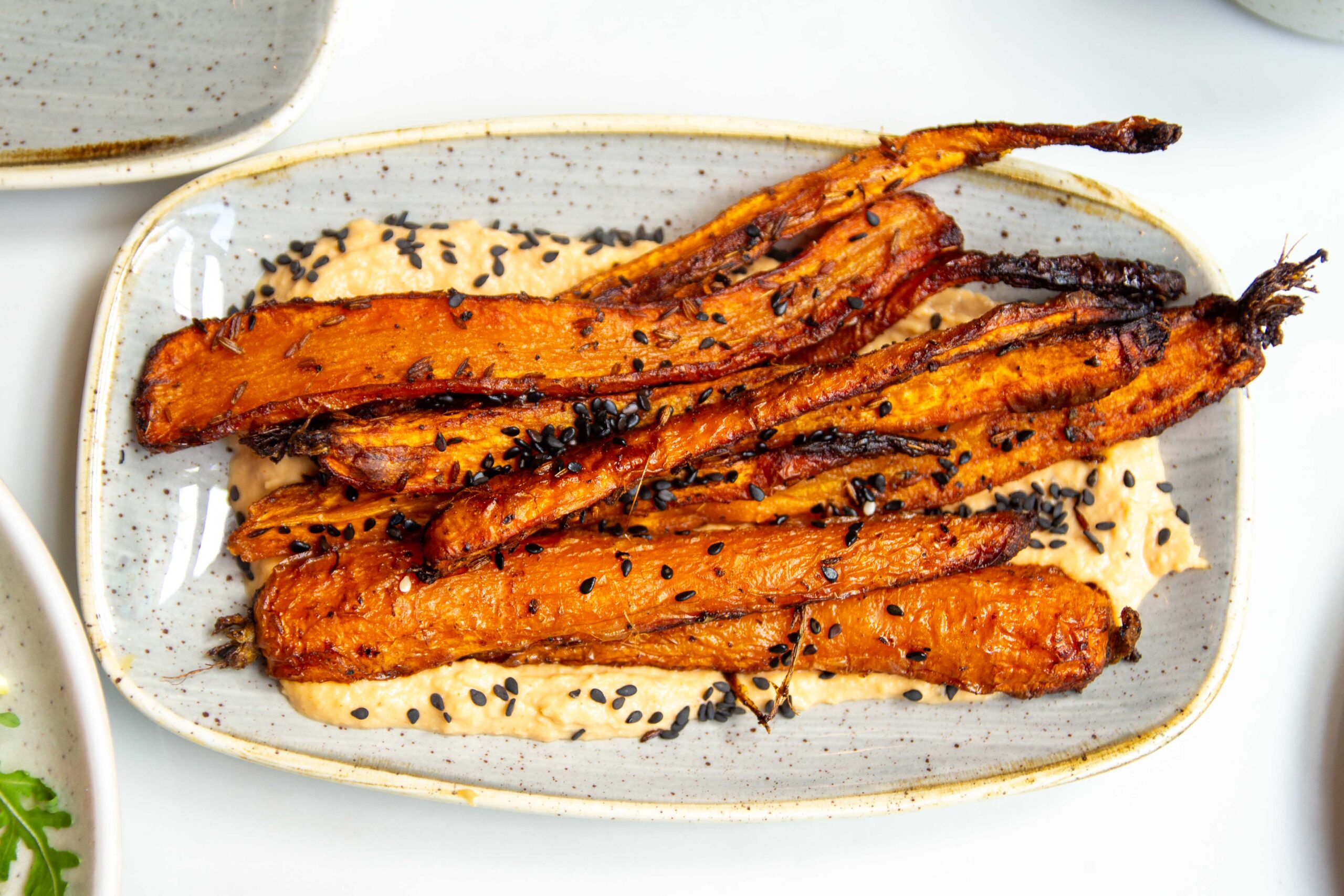 The Sunday roasts are legendary, and a must if you've not tried one. But there's also a secret back room, where booze-fuelled tasting sessions and cocktail-making classes unfold. Think Charlie and the Chocolate Factory, but with booze. 
Speaking of madcap drinks, each and every one of the cocktails included in the summer offer is worth a try – especially the imaginative Hops & Honey. This is an inspired concoction, made with spiced rum, wheat beer, honey, pomegranate, date and hibiscus – with a freshly-made slab of honeycomb balanced on top, for good measure.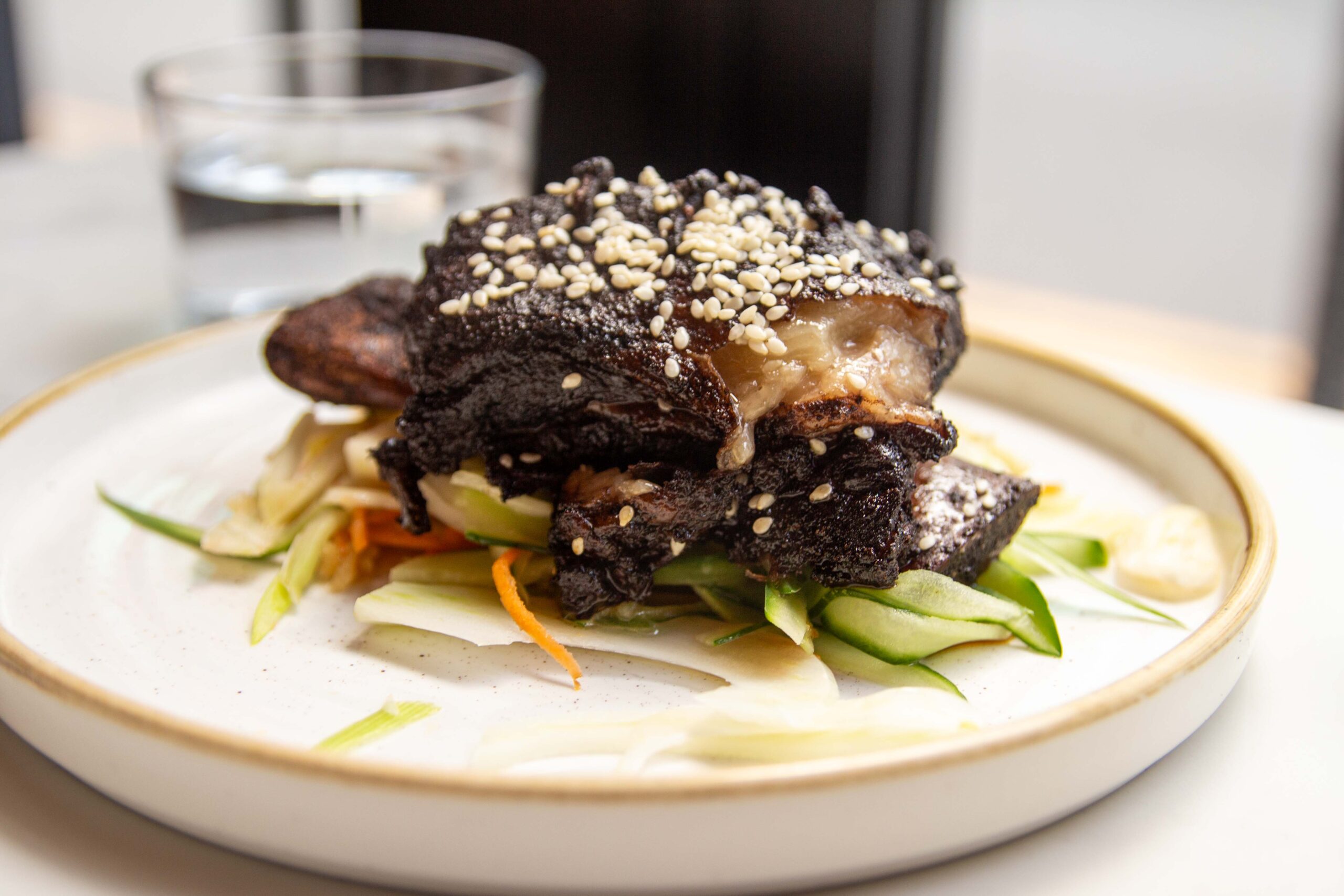 But it's the gin-based Hugo Spritz that takes the crown. This is a blend of Three Little Words' very own signature gin, elderflower, mint, prosecco and soda water, with an artful paper-thin strip of cucumber circling the contents. It's sharp, fresh and a wonderful summer drink. 
Just as much creativity and skill has gone into the small plates. The short rib is a decadent treat, all soft, salty fat, covered with a thick, crispy soy honey glaze, resting on a nicely contrasting Asian slaw.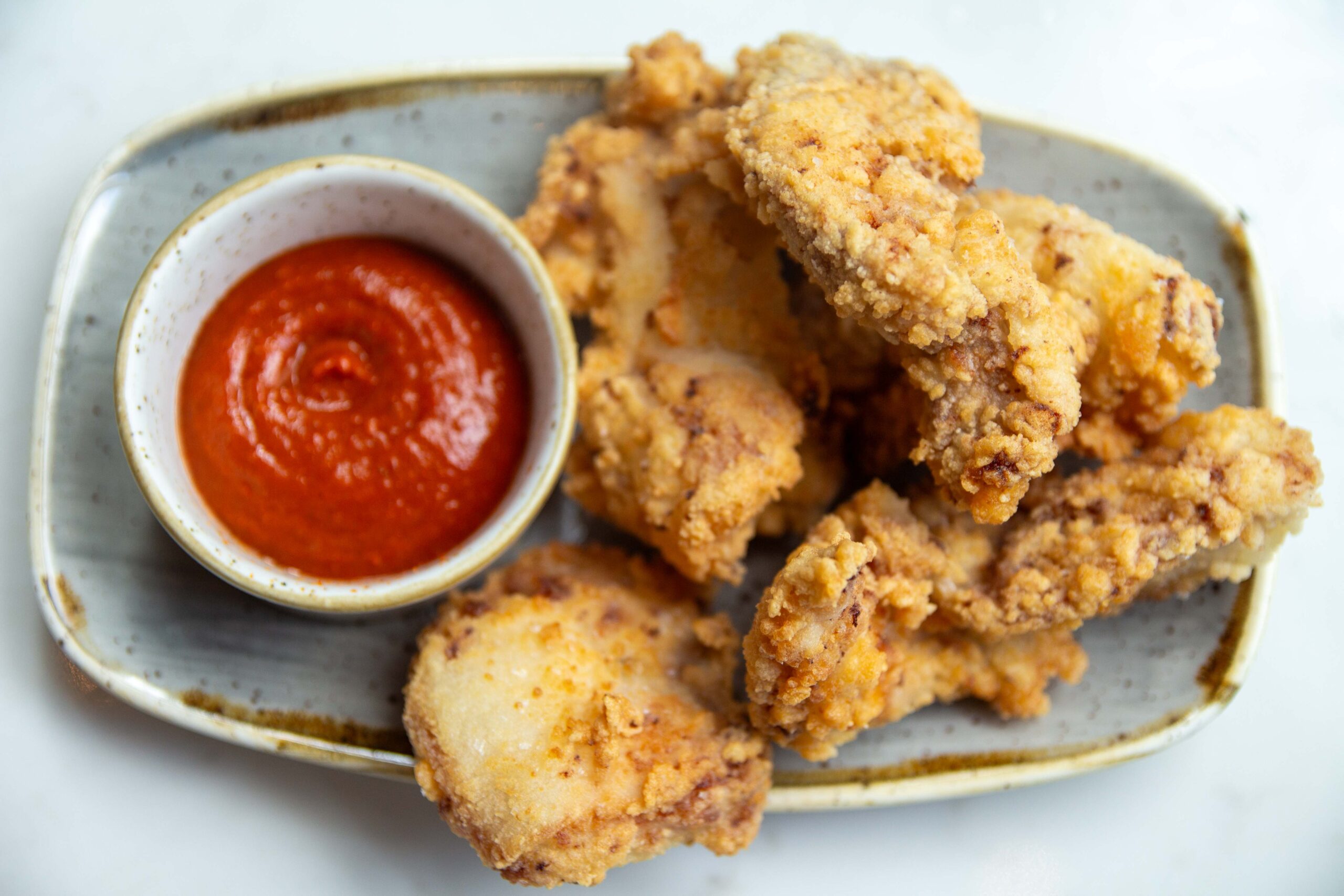 The crispy chicken is another plate iof meat-eating heaven – hot, soft and tender, with a light batter, and a fiery hot accompanying sauce, made with chilli sauce and One-Eyed Black Cherry rum (another marvellous creation from the Three Little Words distillery). 
Vegan options? Three Little Words has them. The harissa carrots are perfect on every level – full of sweet flavours, wrapped up in sumac and sesame, resting on a bed of top-class hummus (the hummus and flatbread is another very, very good option).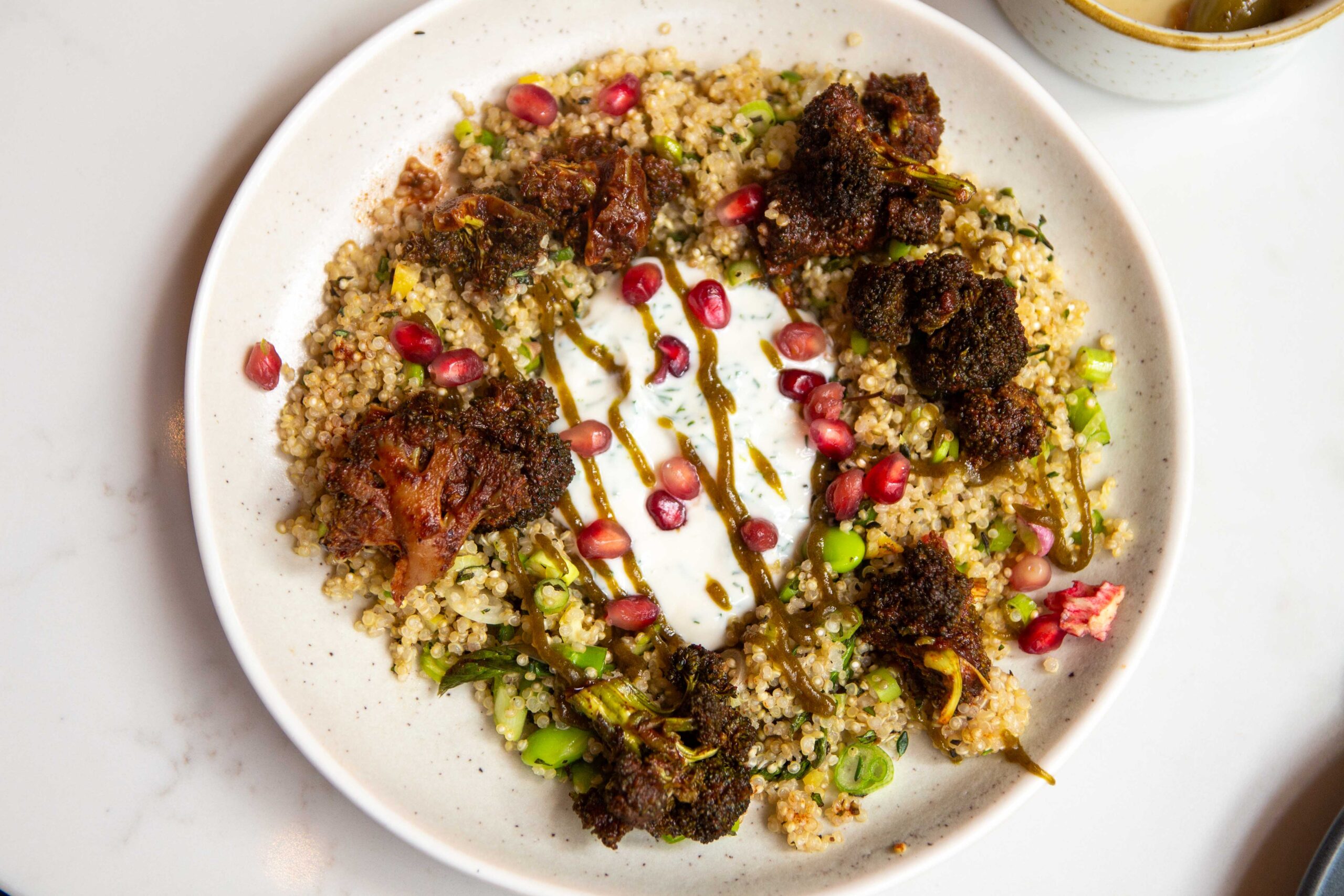 Then there's the roasted broccoli. The kitchen team do a fantastic job of matching vibrant flavours with vibrant looks, and this is one of the prettiest plant-based dishes around. It's an artful display of quinoa, tabouleh, dill yoghurt, green chili chutney and gloriously textured florets of broccoli, roasted til the tips crackle. 
If you decide to look beyond the summer offer dishes, we heartily recommend the beautiful burrata dish. It's another elegant plate, ideal for vegetarians, involving rocket leaves, tomatoes and preserved lemon circling a bright, fresh ball of burrata.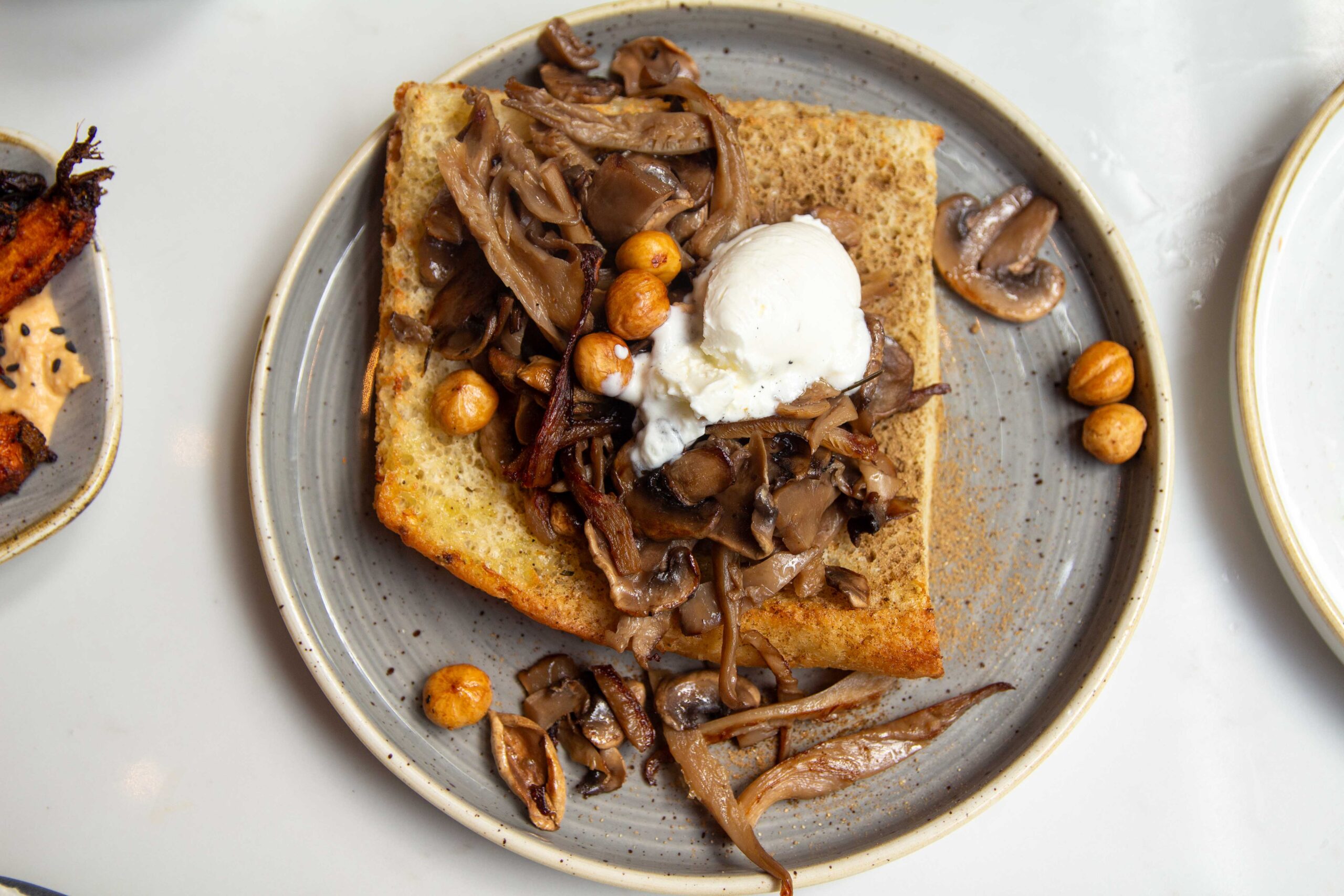 Pleasingly, you'll find multiple vegan and vegetarian dishes, all packed with ideas and the very best ingredients. Make a note of the onion bread – a flawless combination of wild spirit mushroom, truffle mascarpone and toasted hazelnuts, scattered across a slice of just-toasted bread.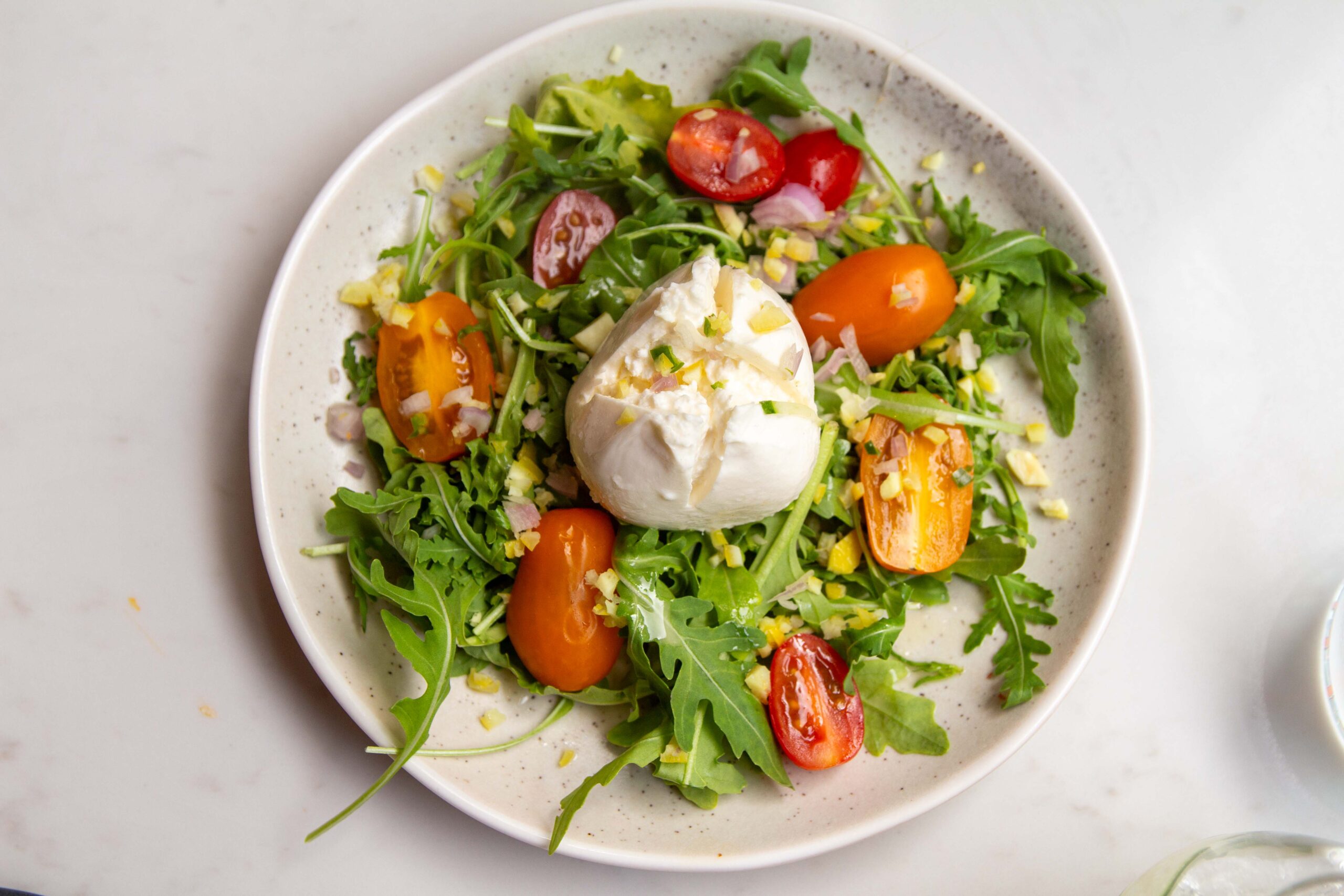 Whether you're looking for smart cocktails or awe-inspiring food, Three Little Words has been a firm favourite of those in-the-know for a fair time now. Not been yet? This new pocket-friendly offer makes it a no-brainer.