The Little Sri Lankan
Ian Jones, Food and Drink Editor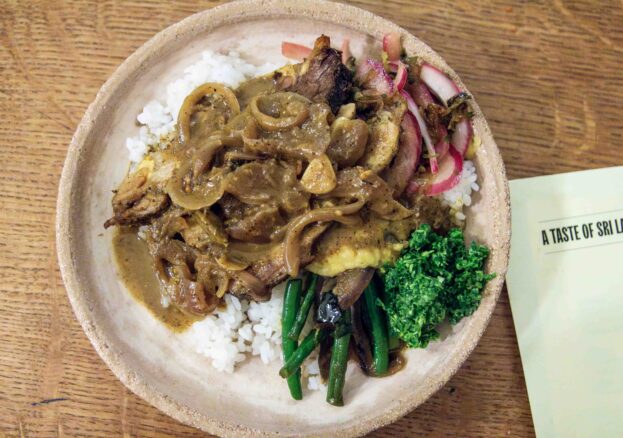 Stockport is on the up. Every week, there's a new opening or event that proves the area is becoming a new hot spot for food lovers. But there's one superb Stockport-based food experience that you'll find popping up all over the North: The Little Sri Lankan. We signed up for one of their recent sell-out pop-up events at Isca Wines, the small but highly-regarded organic wine bar and bottle shop in Levenshulme.
The Little Sri Lankan is a two-person team who specialise in, you guessed it, Sri Lankan cuisine – a style of cooking sorely under-represented in Manchester and the North. The duo consist of Malanie Tillekeratne, a Sri Lankan-born chef and wonderfully engaging hostess – she introduces each dish with a wealth of easy charm and the kind of knowledge money can't buy – and her partner Michael, who does a sterling job manning the kitchen.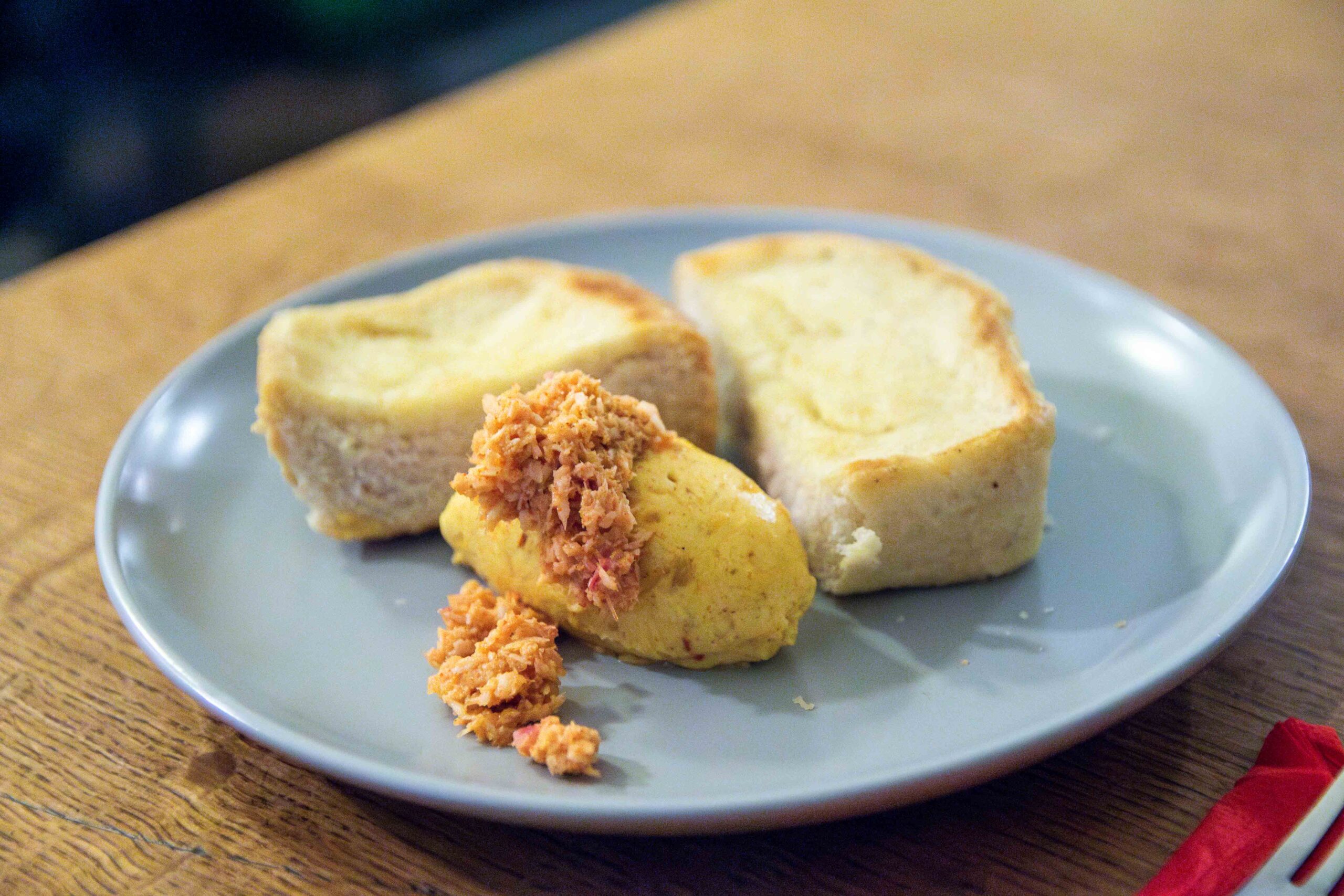 For curious food fans, this ticks all boxes: unique tastes using high-quality ingredients, beautifully prepared. Happily, there's a vegan alternative for each option, so everyone's included.
The opening dish, roast paan, pol sambol and whipped seeni butter, is an eye-opening take on bread and butter, involving spicy, sweet and aromatic taste profiles, with a moreish bundle of shredded, textured coconut relish. It's deceptively simple to the eye, consisting of multiple layers of remarkably satisfying flavours.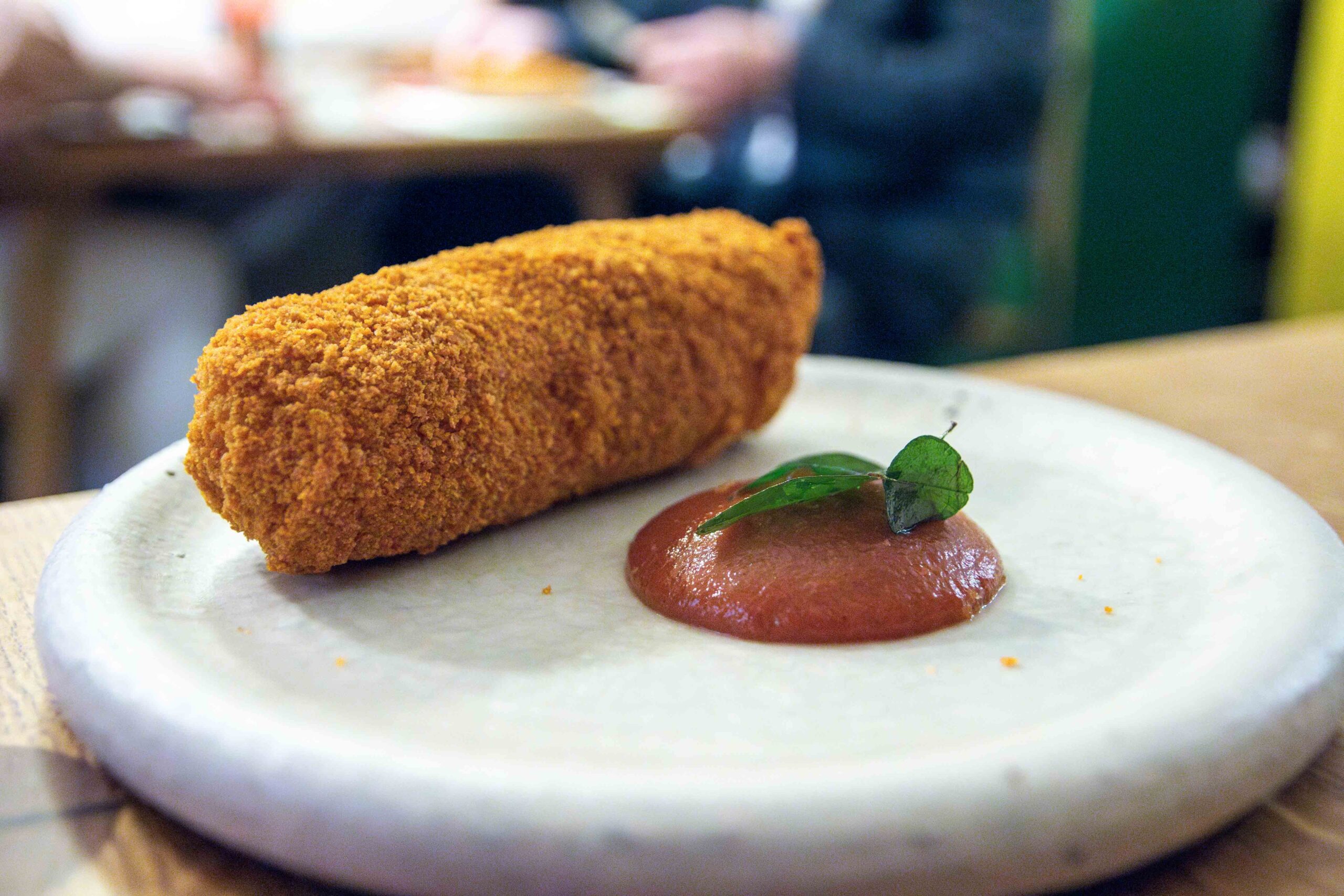 Next, a spiced potato roll. This is a big crunchy morsel, packed with spices and belly-warming carbs, perfect dipped into the dollop of Archie's chilli sauce on the side. In fact, it's so big I make the executive decision to take most home and eat the next day, heated up (reader, it was just as good).
The most mind-blowing course is the main, a heady concoction of – take a breath – beef smore, green bean badum, parippu, parsley sambol and bitter gourd salad. The beef smore could be described as a clever cross between a traditional Britsh dish of beef and onions and a beef curry, but surpasses both, thanks to an expert array of intoxicating and precision-placed spices.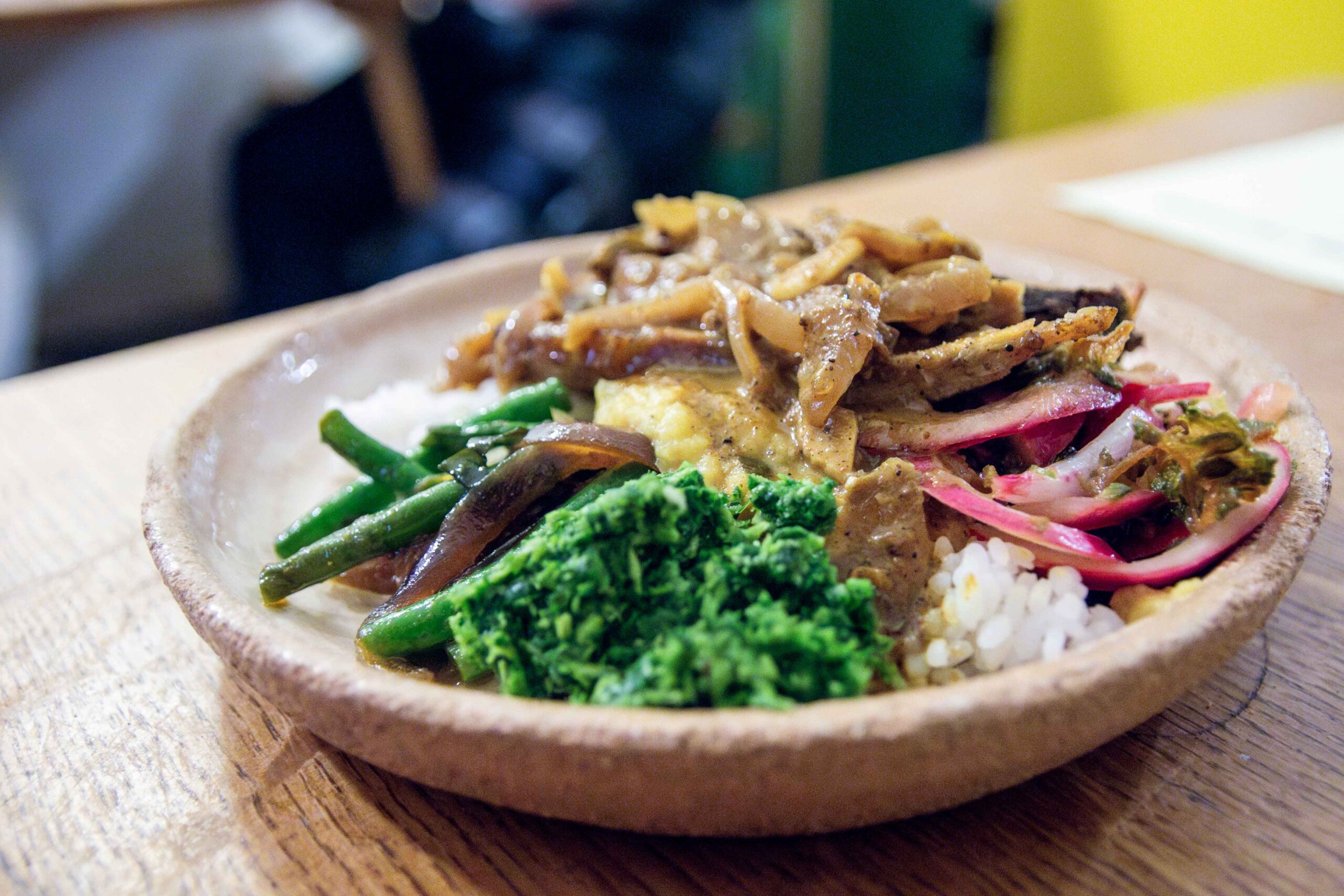 But that's only one element of this gloriously multi-faceted dish. Texture plays a huge role: a stir fry of crunchy vegetables (the pleasingly-named green bean badum); the creamy parippu (a rich mash of split pulses); the bright, potent parsley sambol; and the sharp bitter gourd salad – a refreshing mixed of chopped up tomatoes, bitter gourd and red onions. Oh, and some white rice just to keep things steady.
Following this hearty rustic delight, dessert is a work of art: poached peaches topped with a white chocolate and cardamom creameaux, dotted with nuts, crumb and mint leaves, all mixed in with raspberry and kithul (a floral Sri Lankan honey).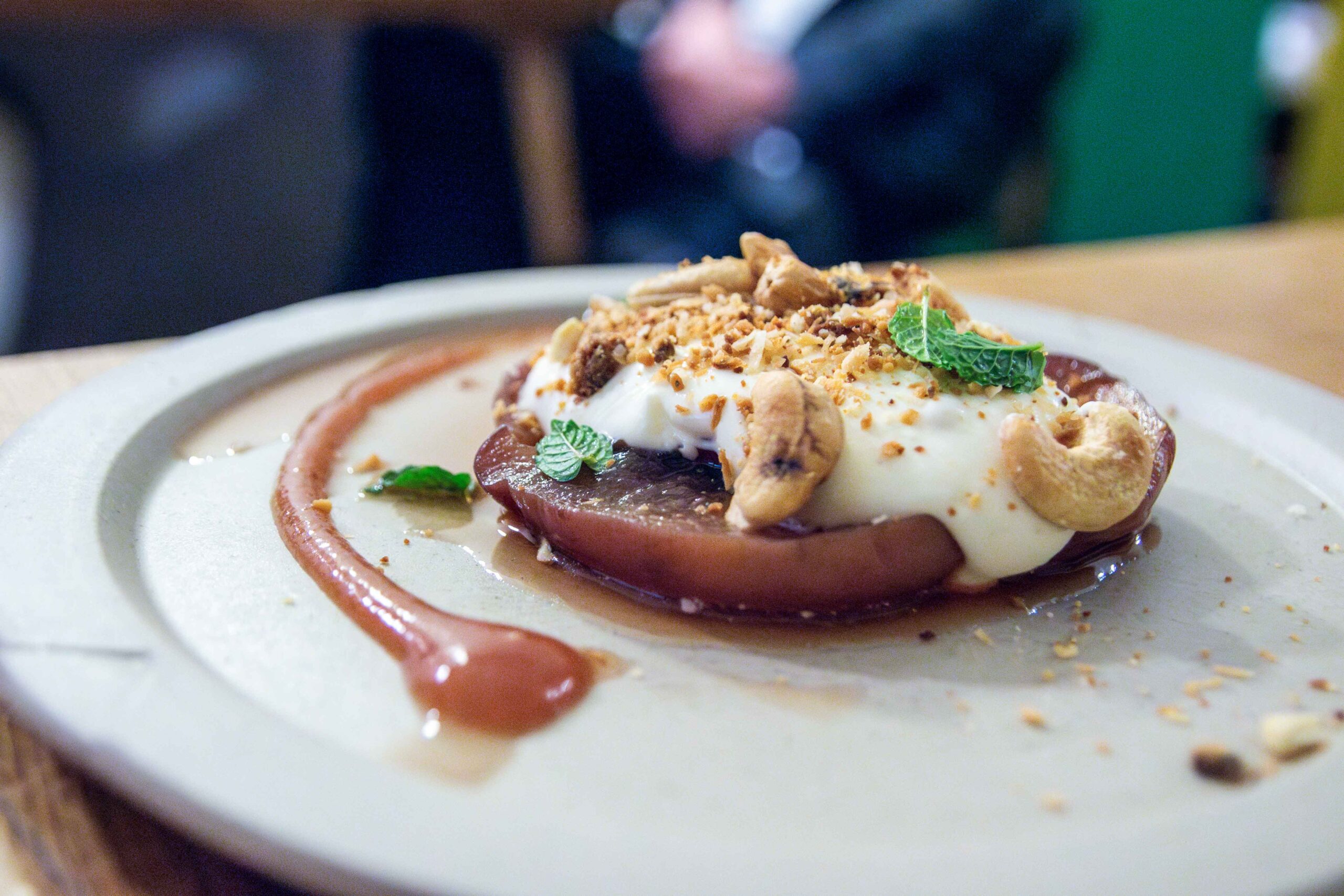 Not to get too geopolitical in a regional food review, but Sri Lanka has had a lot of varying influences over the years, meaning the food is a fascinating concoction of global flavours and homegrown ingredients. For non-Sri Lankans, it'll be one of the most exciting and memorable meals you'll try all year.
The Little Sri Lankan do pop-ups all over the North, and even host special dining events at their home in South Manchester. For full details, check their website below. Word to the wise: sign up quickly as they tend to sell out.