Sips And Dips
Ian Jones, Food and Drink Editor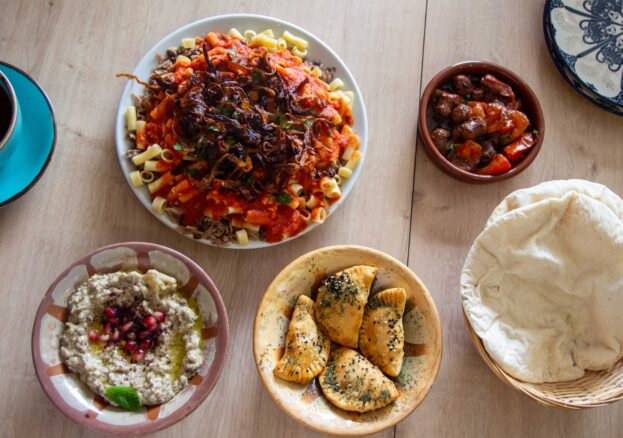 Despite the name, Levenshulme's Sips And Dips is about a lot more than simply sipping and dipping. This pocket-sized restaurant has only been open a few months but has already generated an enormous buzz among the locals. 
People dancing and playing drums outside while drivers beep in approval. Stuffy fine dining, it ain't
Walk past on any given day, and you'll likely see packed tables from the back of the venue onto the pavement, a queue of people waiting to get in and people dancing and playing drums outside while cars go past, horns beeping in approval. Stuffy fine dining, it ain't.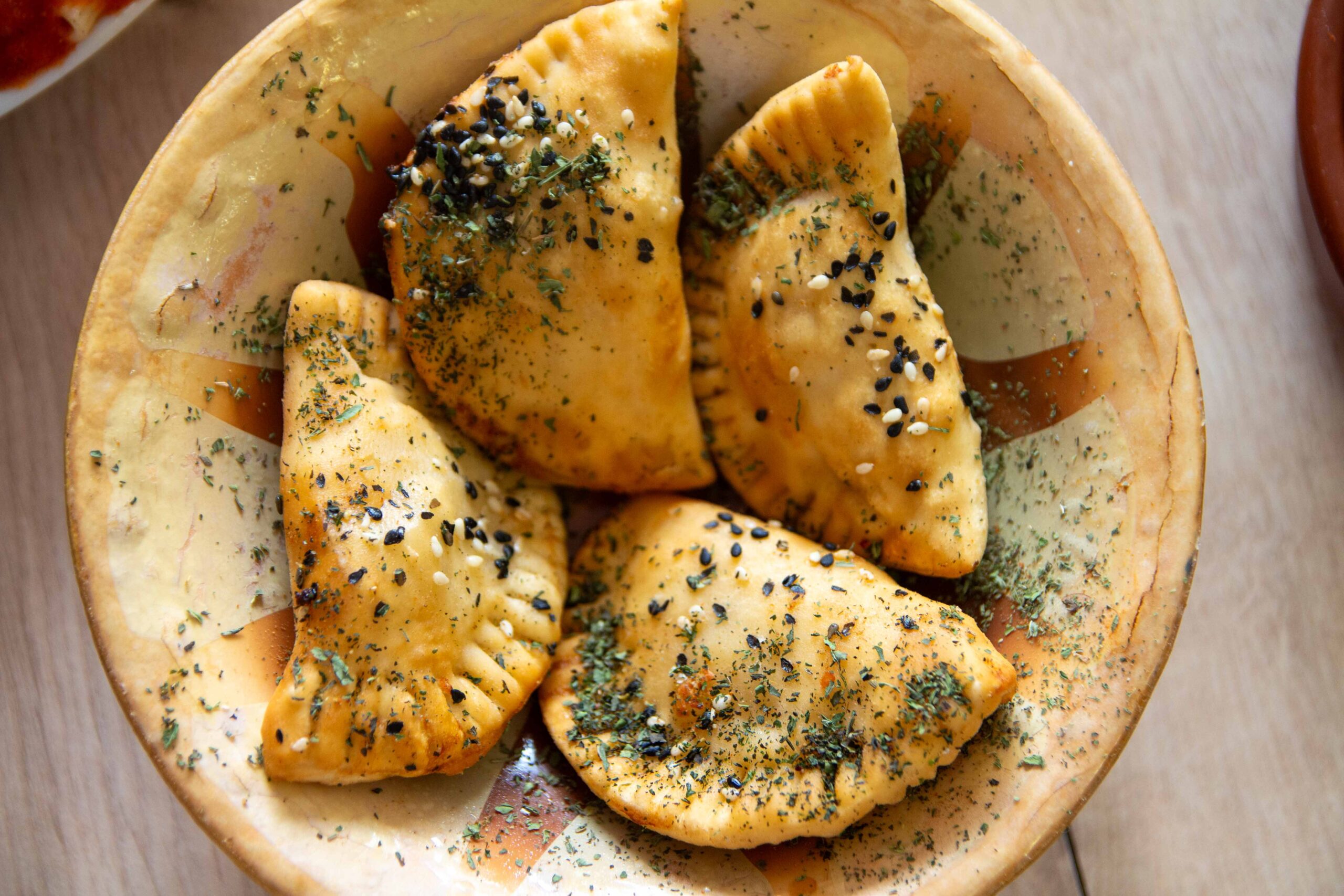 No, this restaurant is all about fun and exciting dishes at an affordable price point. The menu is largely Lebanese but straddles multiple countries – you'll see Greek dishes, Turkish breakfasts, North African treats and everything in between. 
It has a charming, intimate feel which fits the origin story – it was set up by a group of friends who wanted to bring something special to Levenshulme. As such, you'll find multiple special dishes designed to celebrate multiple Middle Eastern and Mediterranean nations.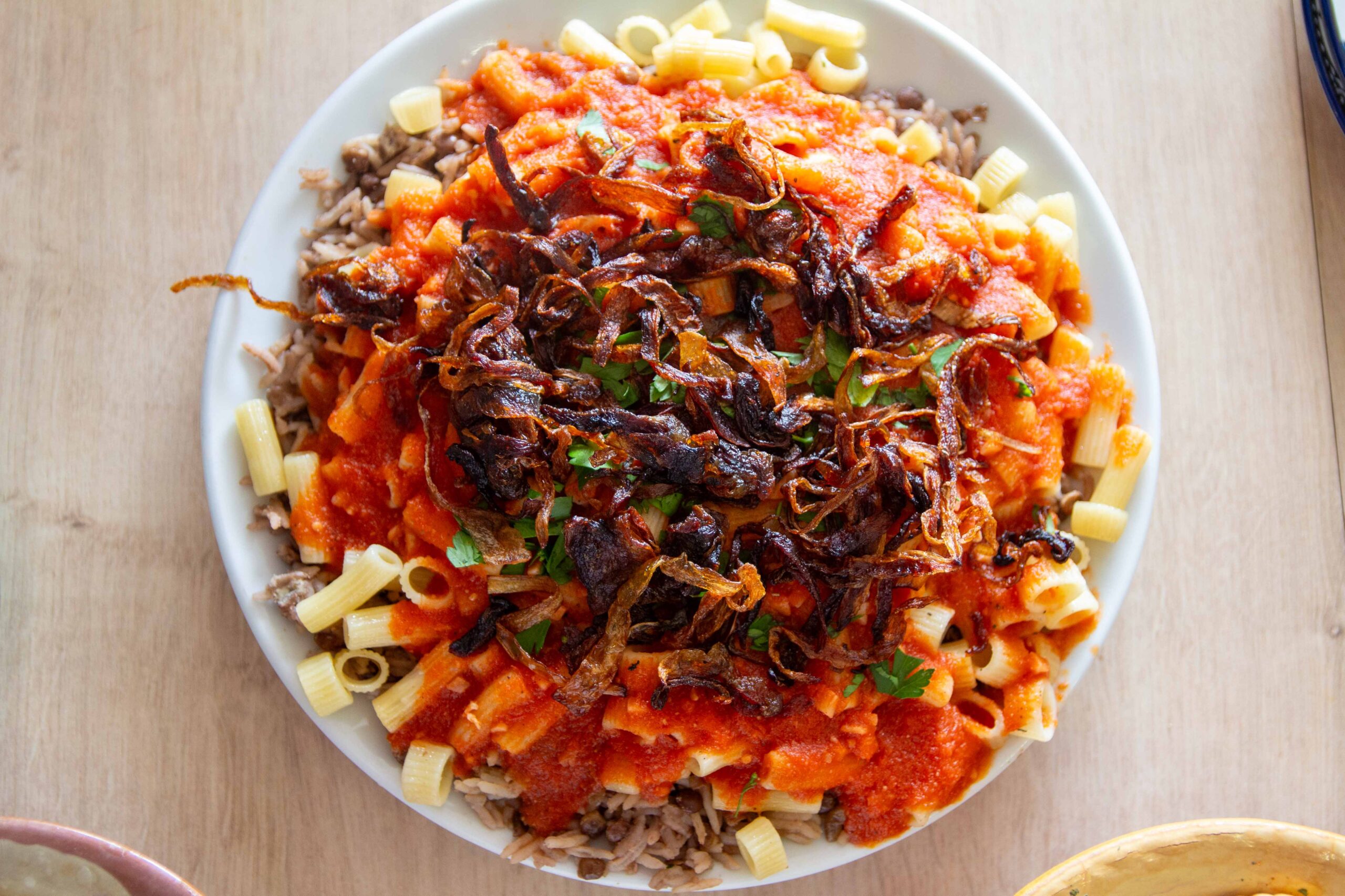 Our visit coincided with an Egyptian celebration, and we managed to order one of the final portions of the day's special: koshari, Egypt's national dish. It's a delightful (and enormous) pile of multiple ingredients, including but not limited to: fried rice, lentils, pasta shapes, topped with a wonderfully sharp tomato-based sauce, and garnished with a big handful of crispy fried onions. It's multi-layered, hearty and utterly delicious. 
The menu is pleasingly large and varied, full of classics like falafel and moussaka, plus a section called 'heavy means', curiously, full of lamb shanks, tagines and casseroles – all packed with a stunning array of spices and rich sauces.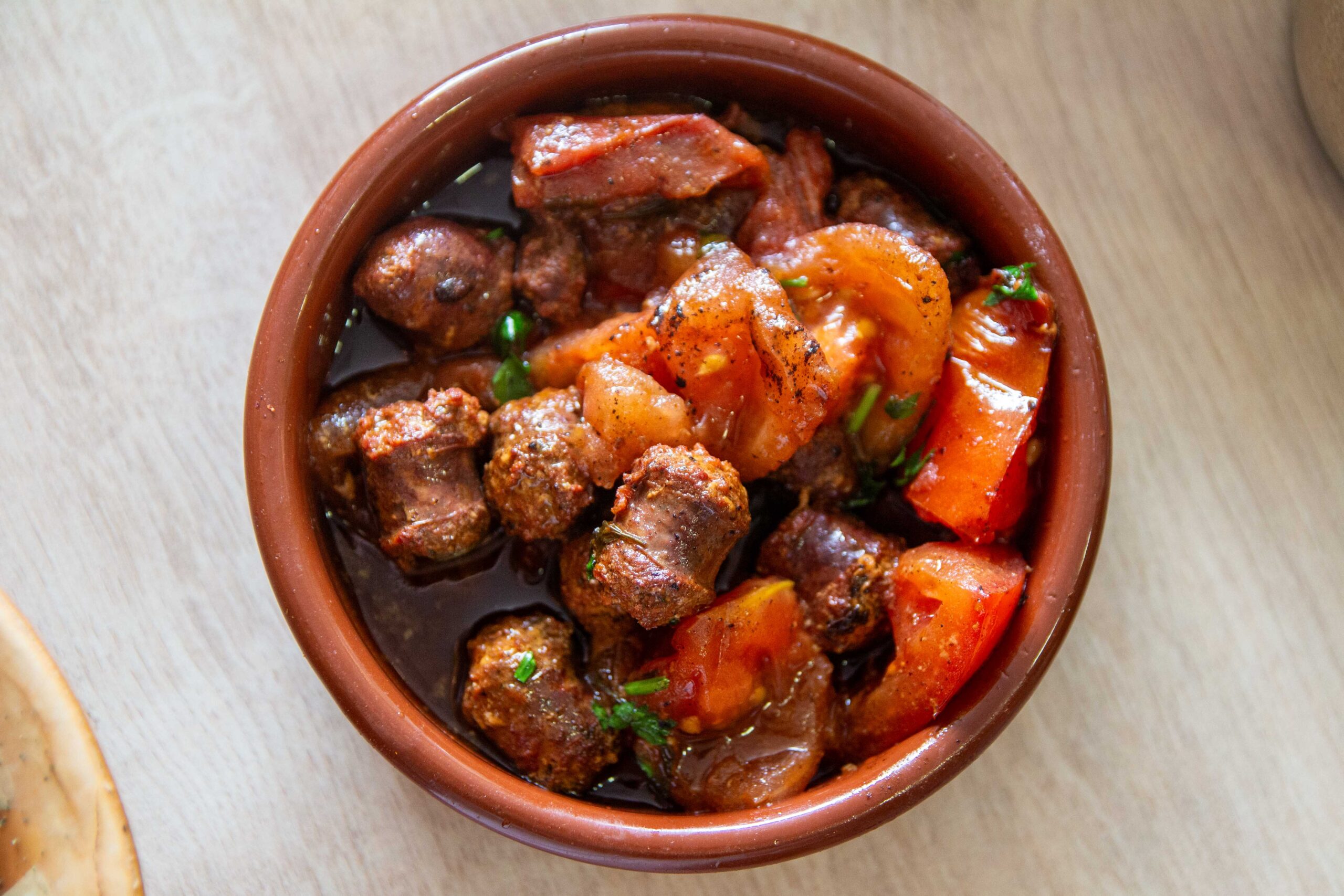 The soujok is a must. A dozen or so chunks of dark, potent Lebanese spicy sauce, sauteed in lemon and served up with some beautiful segments of tomato, resting in a gloriously moreish oil (our tip: buy some of the homemade flatbread and dip it in). 
The mutabbal is a must-try vegan option: smoked aubergine puree, tahini, garlic and lemon juice, with some glistening red pomegranate seeds scattered over the top.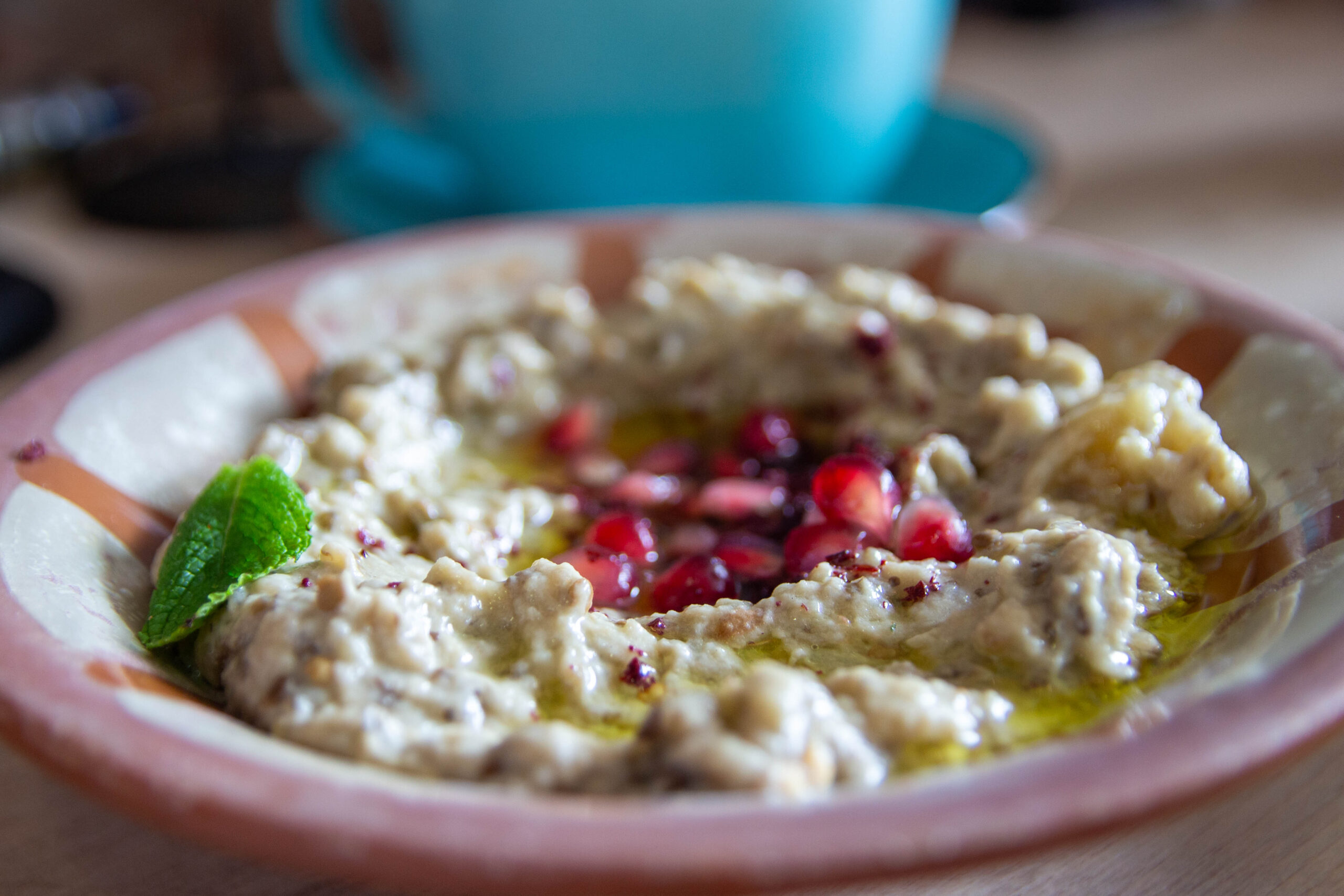 But if you're a cheese eater, absolutely get some of the cheese sambusak. For a mere £7, you'll get four of the best pastry parcels in town, packed with an intoxicating combination of halloumi and feta cheese and coated with sesame seeds and nigella seeds, piping hot and ready to be dipped into the accompanying mint yoghurt sauce.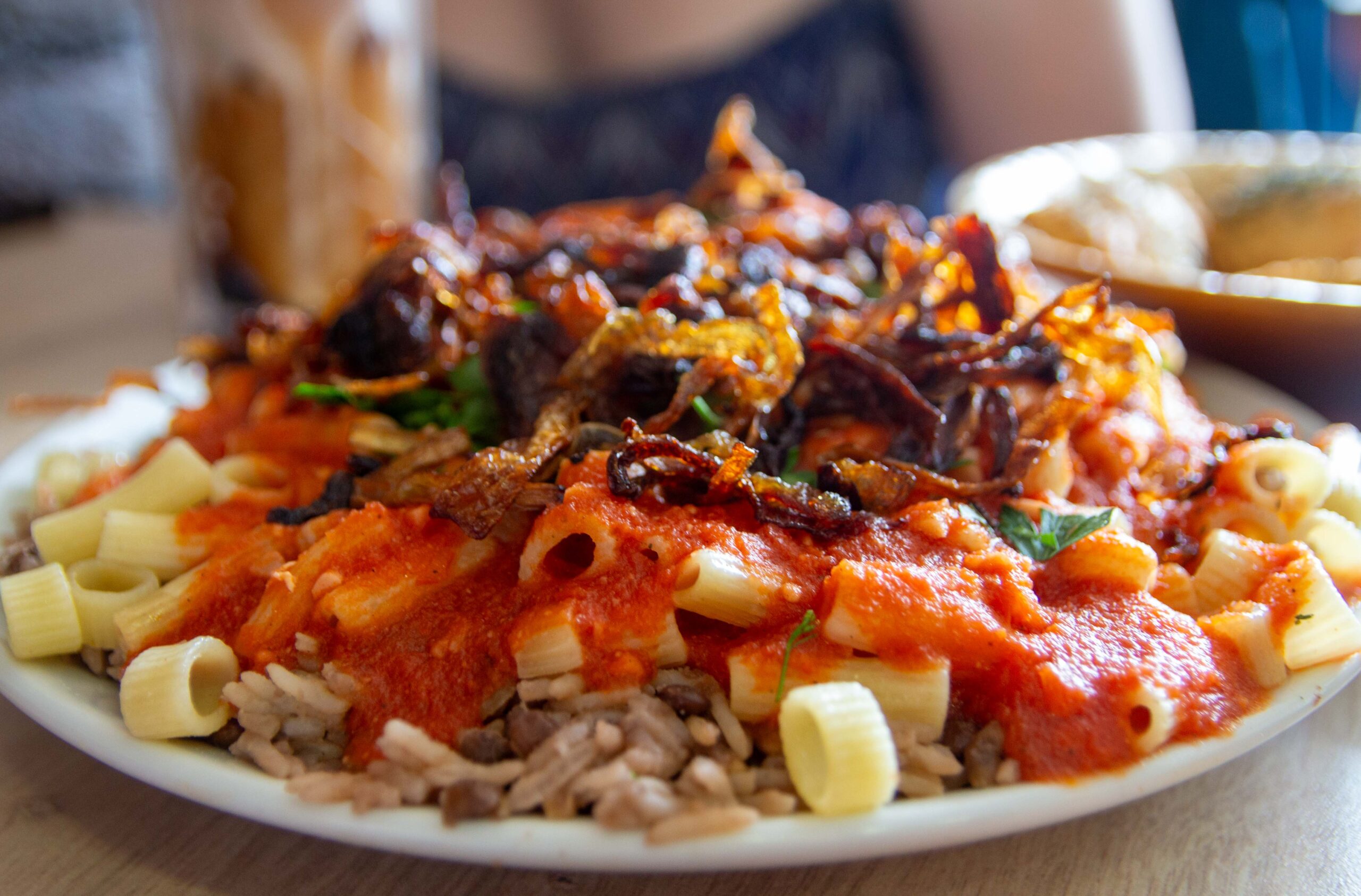 But this is the tip of the iceberg. Many, many return visits are on the agenda, to try all the different parts of the menu – not least the breakfasts, raved about by countless happy customers in and around Levenshulme. 
Sips And Dips is a wonderful addition to Levenshulme's ever-bustling main strip. It's not just about the food – although the dishes we tried were flawless – the upbeat, friendly vibe from the staff is infectious, leading to happy diners and even happier passers-by. All signs point toward this great venue becoming a vital hub for this proudly-multi-cultural area.