Cibus Pizza
Ian Jones, Food and Drink Editor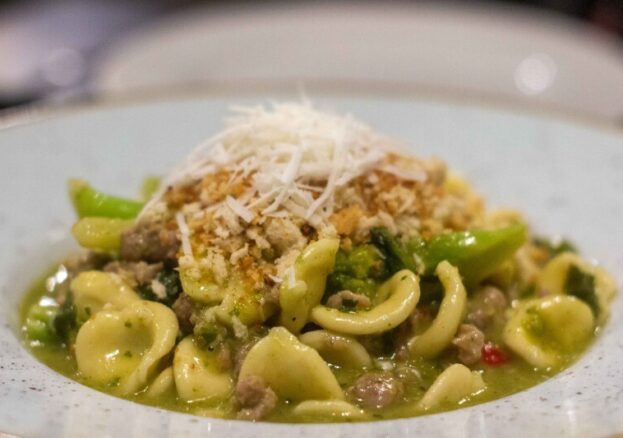 Let's be clear, Cibus is about a lot more than pizza. The menu at this Italian restaurant offers up a host of dishes, from the top of the boot-shaped peninsula to the bottom. And it goes a lot further than the usual suspects – the Cibus kitchen works wonders with all kinds of fish, meat, rice, pasta, and Mediterranean ingredients, all packed with history and far-reaching ideas and stories. Plus there's a good number of vegetarian and vegan options to boot.
The selection of cicchetti is the perfect place to start. It's a wooden board packed with a selection of items from the small plates menu, and you can choose from vegetarian, pescatarian or a mix of the two for a mere £15 per head. The boffins at Cibus HQ won't thank me for saying this, but if you're looking for a great quality, stomach-filling meal that won't break the bank, this variety pack platter will do the job, and then some – no need to buy a main.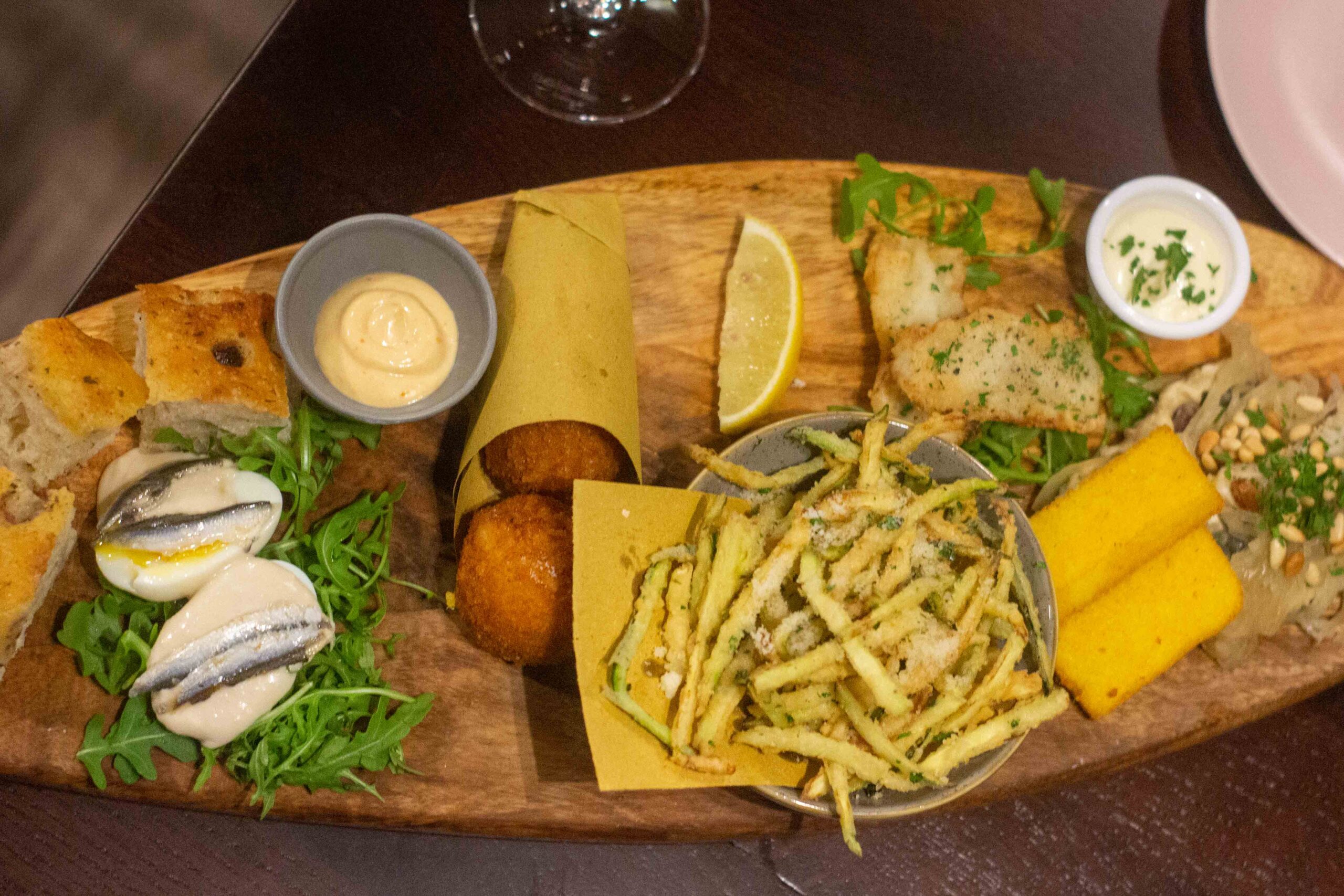 It'd take too long to list everything, but it includes unexpected treats such as arancini flavoured with orange, pumpkin and goats cheese, and sardines in saor (a sweet and sour mix of peanuts, sultanas and polenta). Both delicious, both far beyond anything else you'll find in some of the city centre's more high-profile Italian restaurants. Oh, and the courgette (or 'zucchini') frittes are exceptional. A hot thwack of soft-but-crunchy salty goodness.
But we're really here for the doughnuts. No, not the Krispy Kreme (™) kind, favoured by plump policemen the world over, but wonderful, savoury, fluffy pillows, that tear apart like the best bread you've ever had, covered with various sauces and bits and pieces. We've chosen the not-very-Italian-sounding 'to die for' toppings: marinara sauce, pesto mayo, parmesan and crispy onions. Dear reader, I implore you to go in for lunch and order a bowl of these (there are vegan or onion-less options too). They're a mere £6.50, enormously filling and if push comes to shove, the best thing you can eat in all of South(ish) Manchester.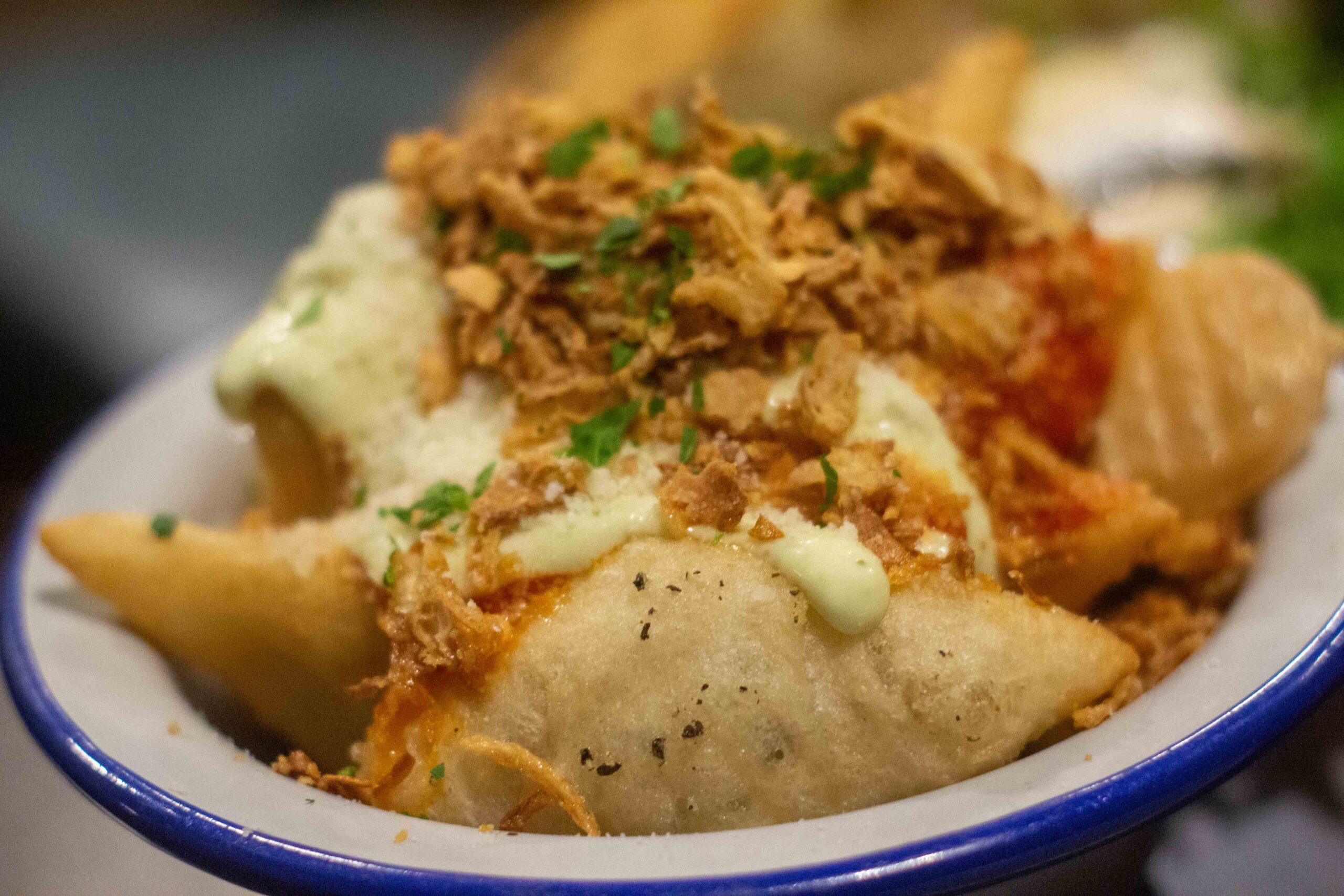 Finally, and our stomachs are far too full by this point, but the food is far too good to stop eating. Orecchiette cime, or as you and I like to call it, pasta with garlic, chilli, wild broccoli and sausages. It's a glorious dish, with pasta shaped like little ears and a savoury sauce with impressive depth of flavour.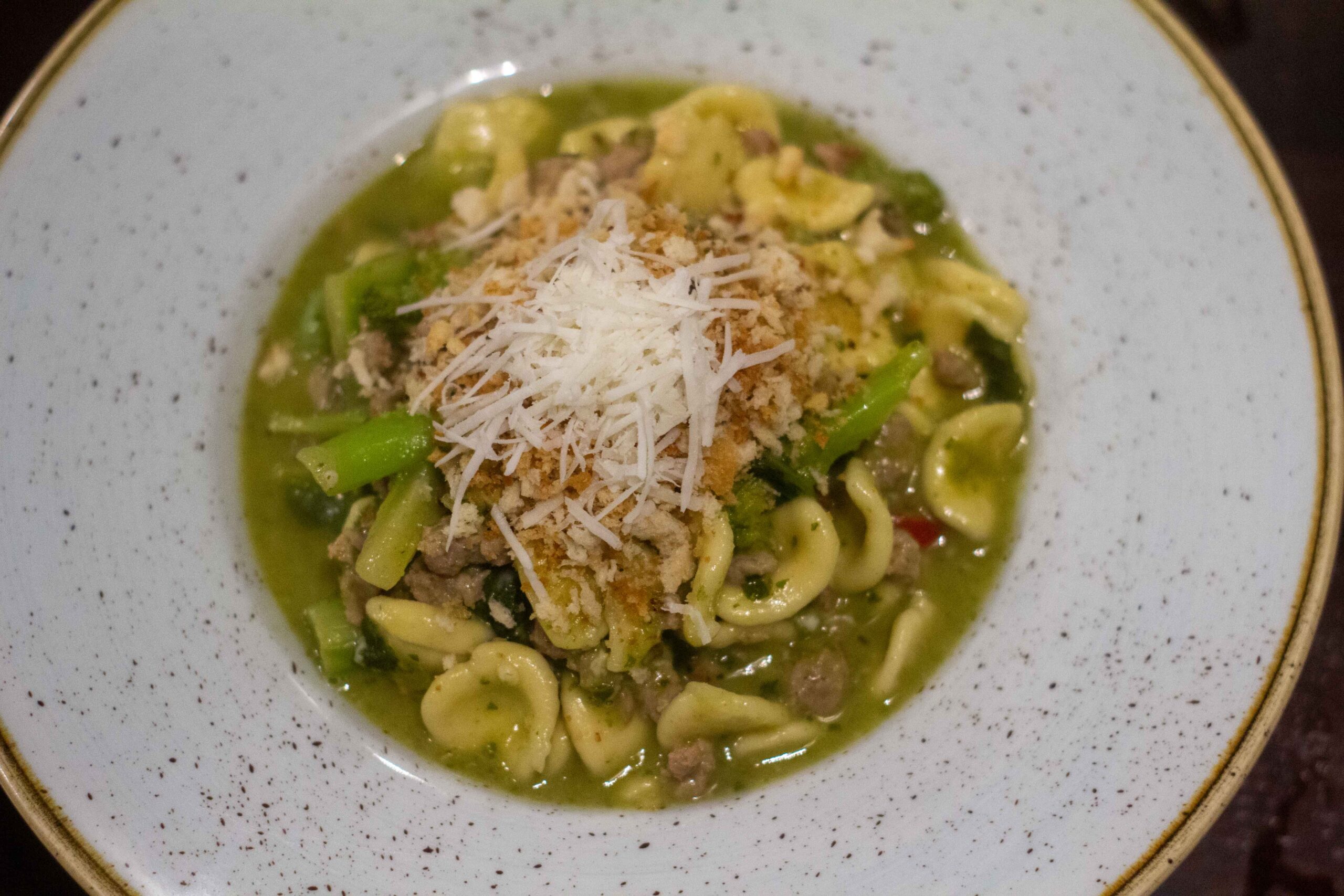 As great as the food is, it'd be nothing without the laidback charm of the restaurant staff. They're a delight from start to finish, honest with their recommendations and clearly proud to work here. As well they should be, Cibus has long been proclaimed as Levenshulme's best restaurant and we fully agree.