Stretford Foodhall
Creative Tourist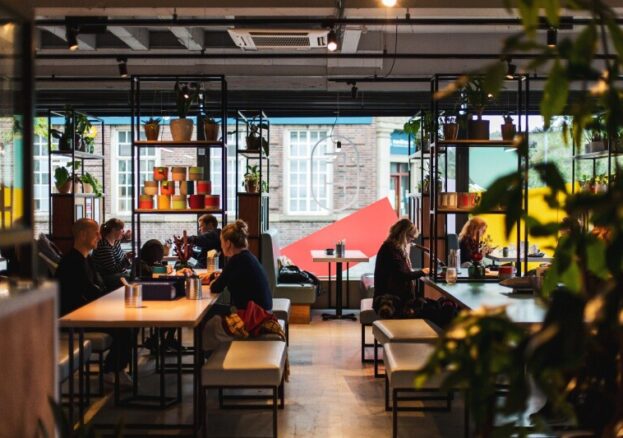 A one-stop-shop, Stretford Foodhall is a place for those who like to eat, drink and shop with a guilt-free conscience.
Whether you fancy visiting to sample some delicious street food or to top up your refillable containers, Stretford Foodhall is well worth a visit.
The Foodhall opened its doors in 2019 and has kept the local community suitably caffeinated (courtesy of local coffee aficionados Ancoats Coffee Co) and in good supply of craft ales ever since. There's also an ever-changing roster of food vendors cooking fresh on site and introducing locals to the best in street food, from vegan burgers and tacos to Thai noodles and Korean chicken.
The on-site convenience store stocks a carefully-curated range of environmentally-friendly groceries, local beers and fresh food, with refill stations for dried foods and household cleaning products. Masako Art and Flowers, meanwhile, boasts an irresistible range of lush houseplants and unique ceramic pots.
The Foodhall also hosts regular arts and culture events. Keep an eye on their calendar via the 'Visit Now' button below.
And for more sustainability-minded shopping experiences in Greater Manchester, check out our dedicated guide to Zero Waste Shops.