Longford Park Disc Golf Course
Carmel Smickersgill, Tours & Activities Editor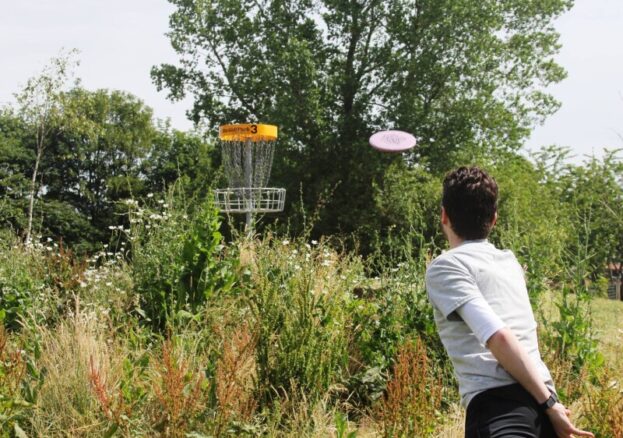 At Longford park near Chorlton, you can find the perfect outdoor activity, Disc Golf. This eighteen hole course is exactly what it says on the tin. A golf course that uses frisbee-like discs rather than balls.
With three options of difficulty level and maps of courses available on the Manchester Disc Golf website. You can choose from a beginners, advanced or tournament style course to best suit your level and experience. Each hole has a clearly marked starting point and a par for you to aim for.
The course is free to use and players are welcome to bring their own discs. There are also discs available to hire from the cafe in Longford Park for a deposit of £5 and fee of £1. If you're looking for cheap ways of entertaining friends and family, disc golf is the perfect example of affordable fun. If you find yourself blown away with the thrill and fun of disc golf you can also purchase your own beginner discs from the cafe.
Manchester Disc Golf are currently planning to open a second course in Lilford Park in Leigh (near Wigan). At the moment, the project is looking for volunteers and funding to help bring the course installation into reality, you can find out how to get involved via the Manchester Disc Golf website.
After a joyful round on the course, be sure to check out the other great attractions at Longford Park including, the infamously cute Pets Corner and the very aesthetically pleasing gardens.