Hawksmoor
Ian Jones, Food and Drink Editor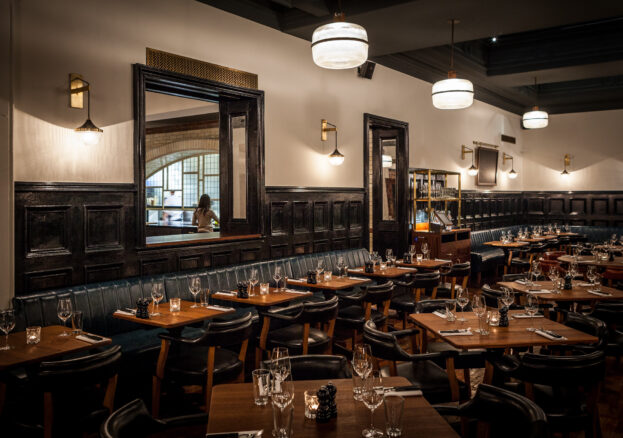 NEW: Transport strikes aren't great for restaurants, The hospitality industry has lost about £3bn since the strikes began and businesses are closing at an increasingly fast rate. Whilst Hawksmoor supports the right to strike and are doing ok, it's having an impact on their teams and with that in mind they have launched a new train strike deal offering £15 steak & frites, kicking off the offer from Thursday 20th until the end of July* and then every rail/tube strike day for the foreseeable future.

Review: 
After many successful years, Hawksmoor's Manchester outpost has become one of the city's most well-regarded steakhouses, popular with both date-night couples and post-work crews who fancy something more high-end than Deansgate's usual offerings. The decor plays a leading role, with dark wood panelling and high ceilings giving the space a traditional, English feel. Even the staff uniforms match up, with murky green overshirts and money pouches providing a touch of the Dickensian. Think Hogwarts with a focus on seared meats.
The cocktail menu is long and carefully-curated, full of complex smoky concoctions complete with mini-stories about pirates and 1930s New Orleans. It's a cute touch that plays well. (Fear not, buried at the back there's a section for Del Boy-style party starters.) The Fratelli Fizz is a stand-out choice: a blend of Aperol, rhubarb, rose, soda water, egg and cream. This silky, well-balanced drink makes an ideal base for the sheer heft of the upcoming food.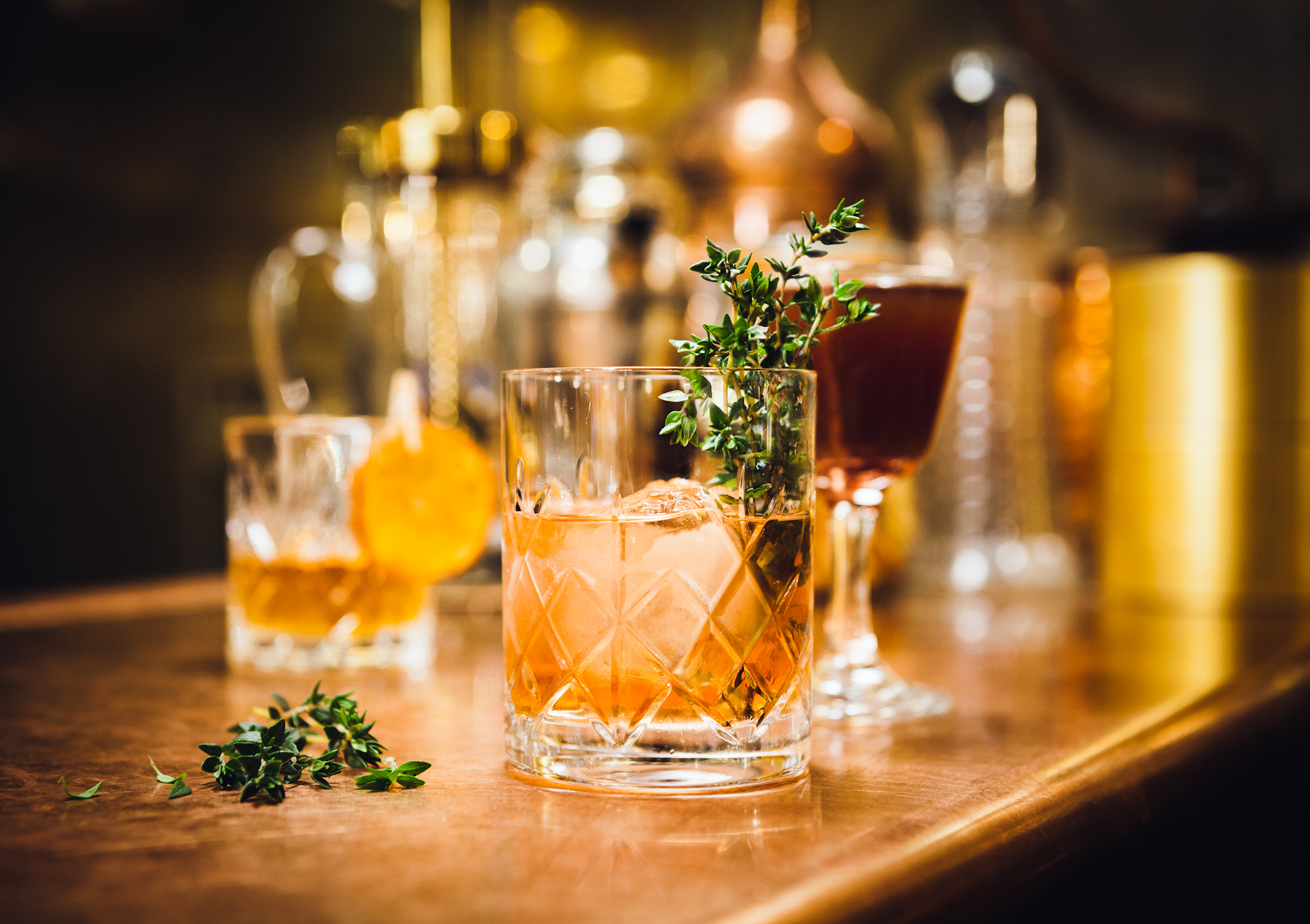 The bone marrow starter is a delight for anyone with carnivorous tendencies. Huge wedges of bone, split in two and topped with a thick tangle of onions – soft and sticky where they meet the marrow, crispy and caramelised at the end. Two thick slices of chocolate-brown wholemeal toast are provided upon which to smear the lot. It's an intoxicatingly meaty opener which pairs well with a rich red wine (the Luigi Bosca De Sangre is a fine match).
The roasted scallops match up well, but for entirely different reasons. Roasted in the shell with tarragon and garlic – this can't be overstated, steel yourself for a LOT of garlic – they arrive with the uncommon but delicious bright orange coral. The buttery sauce is divine.
The fillet steak is charred and crunchy on the outside and a vibrant fleshy purple inside
But of course, Hawksmoor's reputation has been built on its steaks. The fillet steak, cooked rare, is as good as it's possible to be, charred and crunchy on the outside and a vibrant fleshy purple inside. The equally high-quality rib eye steaks are best cooked medium rare to sear the lines of fat and allow the salty flavour to drip through the meat.
The sides are good, great in some cases (the expertly cooked garlic mushrooms deserve a special mention), but everything revolves around the meat. The baked sweet potato is a delight, boasting all those sweet, root vegetable flavours, but the £4 price tag is a little less easy to swallow. Surprisingly, one of the most memorable elements is the homemade Hawksmoor tomato ketchup. The base is standard normal ketchup, but it's full of impossible-to-identify zesty spices and flavours that provide a unique taste with every bite. They're missing a trick – if they sold this on the way out, I'd buy it by the gallon.
A night dining at Hawksmoor doesn't come cheap. But then, quality rarely does
A popcorn sundae for dessert is the perfect finale. Overflowing with impossibly fattening ice cream and chocolate, the texture is satin smooth studded with crunchy salty toffee-coated chunks of popcorn. But skip the salted caramel Rolos. These are four sorry-looking dark chocolate circles, filled with a watery caramel – again for an eye-raising £4.
A night dining at Hawksmoor doesn't come cheap. But then, quality rarely does. The steaks are arguably the finest in the city, and the starters aren't far off. Even the soundtrack of cool-dad music (Roxy Music, Elvis Costello, Bowie) is pleasingly different to most restaurants and fits the unashamedly British tone. If price is no object, Hawksmoor stands tall among Manchester's finest restaurants.