Raby Castle
Alexander Iles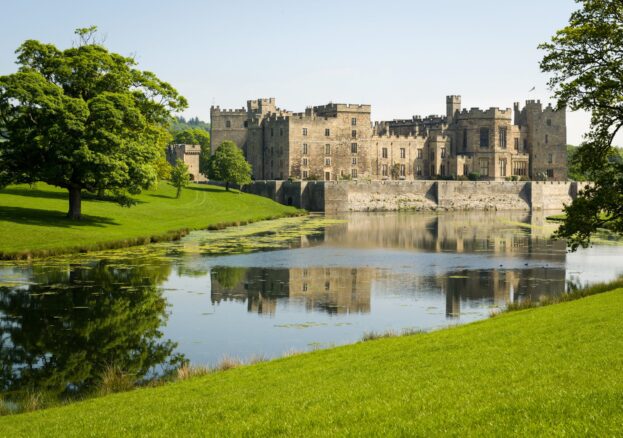 Not far from the North Pennines and Bishop Auckland, Raby Castle is an ancient fortress that has Viking roots. The Great King Cnut (one-time King of England, Denmark, Norway and parts of Sweden, Scotland and Ireland) held the estate and gave them their name, with 'Ra' meaning boundary and 'Bi' or 'By' a settlement in old Danish.
The land was granted to the family that would become the Neville's, an Anglo-Saxon family who survived the re-allocation of land after the Norman conquests that radically changed England. The Neville's gained power and quickly became not only one of the most powerful families in County Durham but also in England – with one of the Nevilles, Cecily, being the mother to two Kings of England.
A trip to Raby Castle brings together a medieval fortress and early modern art to create a memorable visit for all the family
However, due to being Catholic, their power faded and had poor relations with both Henry VIII and his daughter Elisabeth, who executed the last Neville. The estate was purchased by the Vanes during Charles I's reign, who developed it into the modern stately home that can be seen today. Lord and Lady Barnard are the Vanes family who still maintains it today as their seat and is involved in the modern running of the estate.
It is surrounded by two hundred acres of deer park that is still maintained and organised hunts occur during the hunting season, as well as providing beautiful walks in the land around the estate. The Vanes' decisions in the 18th and 19th centuries to renovate and maintain the house has meant that it truly deserves its Grade I listed status and its interior is incredibly impressive.
Inside the castle, a wide selection of European art from the 17th to the 20th century makes the castle enjoyable for art lovers, well known for its collection and worth a visit. The castle's team have also started to focus on guided tours of the castle that tell many of the stories that are often overlooked in history. These cover the servants through to the women of the families who owned the castle – including Cecily Neville.
This brings the history to life in a way that is relatable and enjoyable to many, especially considering the success of shows like Downton Abbey that highlight the lives of those who served the families behind the scenes. A trip to Raby Castle brings together a medieval fortress and early modern art to create a very memorable visit for all the family.