Locomotion
Alexander Iles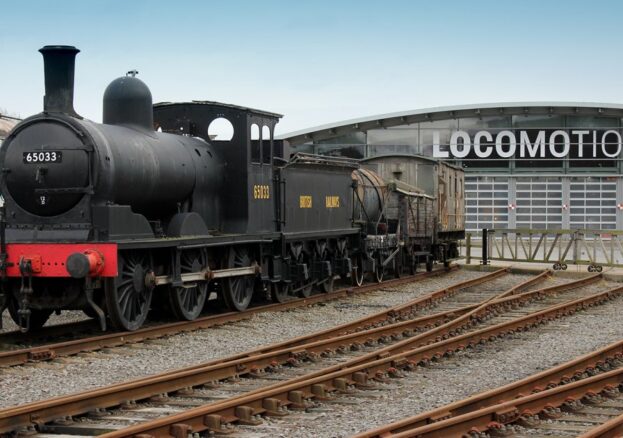 Locomotion is a railway museum found in Shildon, a town in County Durham, which is known as the world's first railway town. Shildon was the location where, in the 1820's, the Stockton and Darlington Railway started from and it was key in the creation of the railway across the whole of the UK. In fact, it could be argued without the success of railway trials like the ones conducted by George Stephenson with his Locomotive (on the 27th September 1825) the railways would never have developed like we know them today. It is because of this that Shildon is called the "cradle of the railways".
Inside Locomotion you can discover the story of the railways from their earliest days of steam through to the modern trains and how they help to transport us throughout our country and the world. The museum started as a collaboration of Sedgefield Borough Council and the National Railway Museum in 2004, to create a home for seventy of the most historic of the nation's engines in the town which contributed so much to the heritage of the railways. The site itself is made from buildings that were key parts of the Stockton and Darlington Railways as well as what was formerly the Timothy Hackworth museum. Timothy Hackworth was the man who designed many of the early locomotives and became the superintendent of the Stockton and Darlington railways in 1827 and lived in Shildon, so he could oversea the railway. Due to his involvement, he started his own engine works on the site and these grew far larger than he could have imagined.
In the second half of the 19th century Sheldon became a vital part of the railways industry and grew to become the largest site producing wagons in Europe, and the surrounding infrastructure was the largest in the world. Due to the changes in industry, production stopped at Shildon and slowly jobs were lost, and the site was nearly forgotten until the National Railway Museum in York was looking for a home for many of the historically important engines that could not be stored at York. Eventually this resulted in the creation of Locomotion and a place where this world changing history can be discovered for many today. Since 2006 volunteers and trainees are taught how to maintain and restore these engines providing a place where skills can be developed and preserved for future generations. The site is not only focused on the past but also was a bronze winner of the Green Tourism business scheme showing their commitment to the future. A trip to Locomotion will bring to life the magic of the railways and their world changing captivating story.