Plant one on me Yorkshire
Carmel Smickersgill, Tours & Activities Editor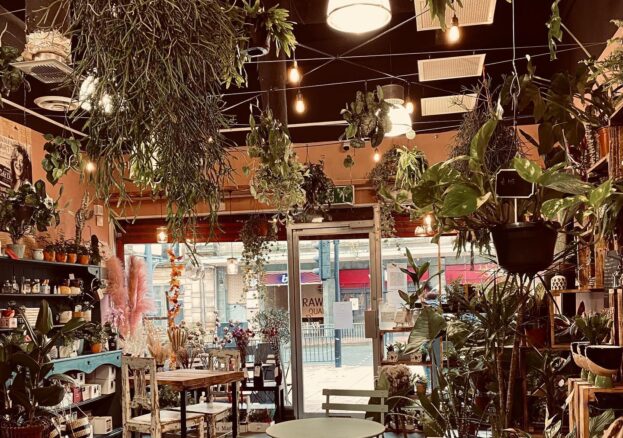 We have all spent a lot of time with our house plants recently, allowing space for reflection and the chance to truly appreciate the delight they bring to a room. Someone who thoroughly understands the joy a plant can bring is Ursula, the proud owner of Plant one on me. This local horticultural haven is the perfect place to find a new photosynthesising friend and take a break with some light refreshments. As part of Bradford's independent retail scene, it deftly summarises the personality of the city centre as somewhere people are forging into homes, rather than a cold concrete labyrinth.
Always friendly staff on hand, to help offer advice on which species would best suit your environment
Having started in 2019, the business has grown rapidly. After expanding to a bigger premises, the shop now stocks over two hundred and fifty house plants alongside plant accessories and gifts. As a small team of two, Ursula and her partner have taken things into their own hands during the pandemic, opening an online shop and offering hand delivered plants to anyone in the Bradford area. It's worth noting that not all their stock is displayed online, so it's advised to call in if you're looking for a particularly hidden gem.
The breadth of their stock is enviable, with household staples as well as rare and exotic flora that you often won't find elsewhere. Aside from the plants, the colourful watering cans, adorable planters and decorative misters would make the perfect gift for a horticulturally inclined loved one. There are always friendly staff on hand, to help offer advice on which species would best suit the environment you want to house your plants in as well as how to keep them healthy and happy.
You can sit among the foliage and enjoy a warm beverage whilst exploring. With the comforting sound of records playing in the background and the smell emanating from the stock and fresh coffee beans, it's an unexpectedly pleasant experience to have in the middle of the city.