Oisoi
Ian Jones, Food and Drink Editor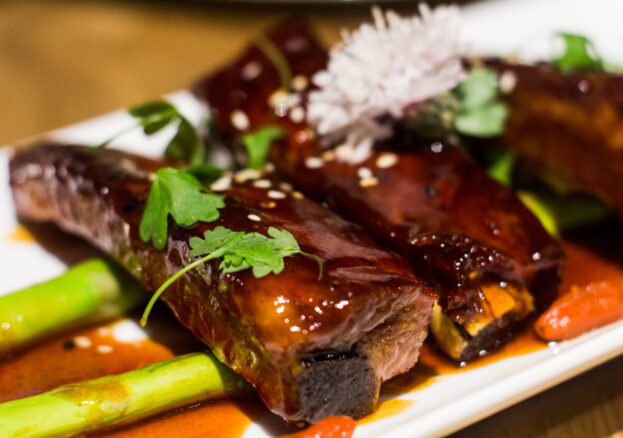 Oisoi is a pan-Asian restaurant in the centre of Sheffield and has been top of my wishlist for months, ever since a Yorkshire-based colleague started raving about it with the zeal of a religious convert. Finally, judgement day arrives and stepping through the door it's immediately clear this is something special.
The layout is clean and open, each table busy on a midweek night, and an excitable atmosphere that never tips over into rowdiness. The staff are attentive and clearly proud of what they've helped create, giving personalised descriptions of the dishes, refreshingly far from the rote narration of so many places. Open kitchens always give an insight into the behind-the-scenes character of a restaurant, and Oisoi's is delightfully relaxed, full of upbeat chefs prepping food with a calm precision far removed from the boiling pot chaos we're led to expect from low-rent TV shows.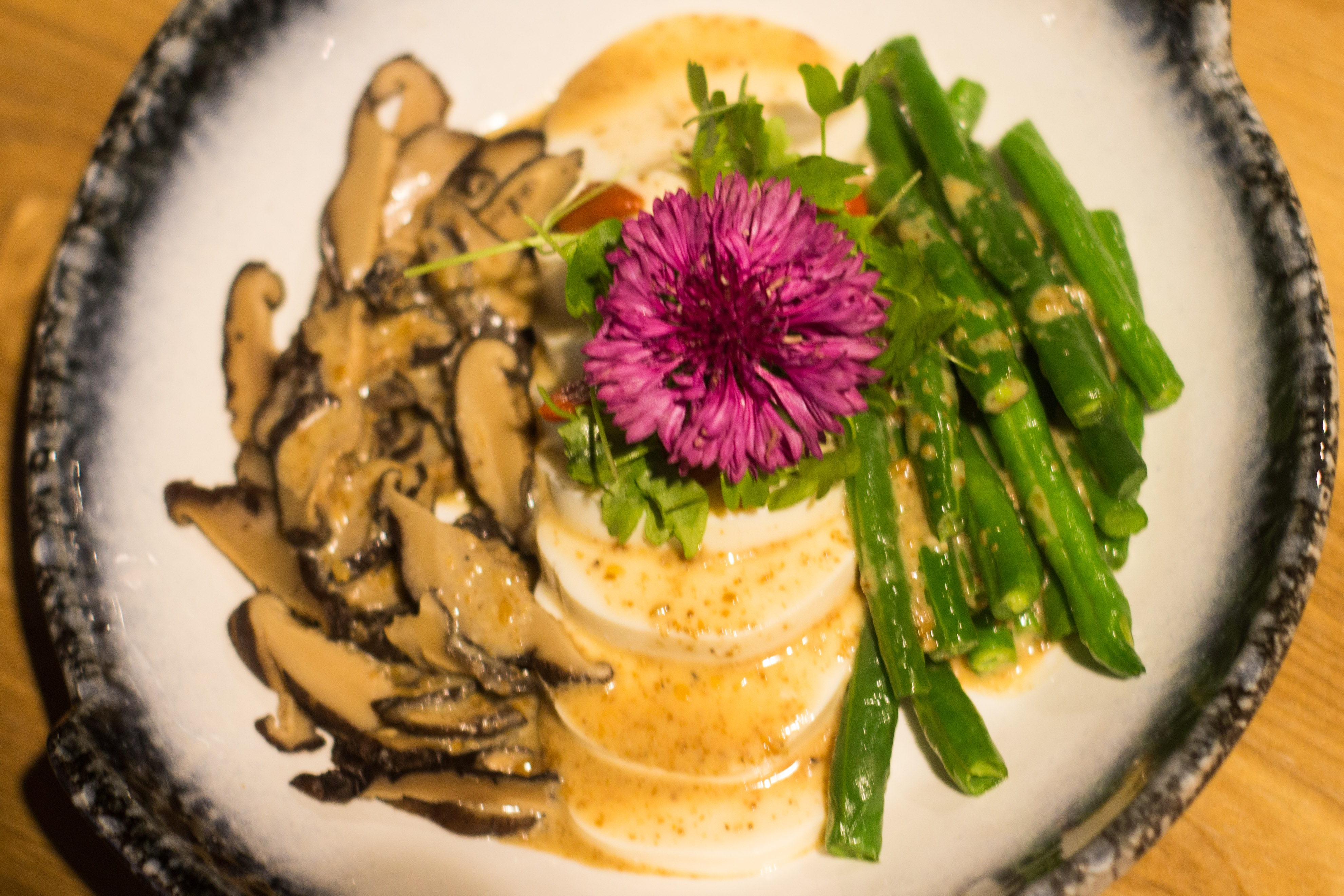 To introduce the meal, there's a little bowl of chopped fruit, alongside a plate of edamame beans and steamed peanuts. The freshness of the ingredients is paramount, even for simple dishes like these. Of course, to do Oisoi properly you need to begin with their sake. Lighter and more crisp than generic Japanese rice wine, it comes in a pouring pot with two little cups and a cheerful explanation of the friendship ritual involved.
Then a tofu dish, combining shiitake mushroom and green beans, lightly doused in a delicious shibanuma sauce (a balanced mixture of yuzu, sesame oil and peanuts). This is tofu unlike any you've tried before. These silky white circles provide a smart counterpoint to the dark umami-rich mushrooms and crunchy green beans. This is matched with the steamed dumpling and bao platter, featuring a who's who of classic fillings: honeyroast pork, prawns and beef. You'd be hard-pressed to find a better, fresher selection of dim sum in the North.
The kimchi is air shipped over from South Korea every week
The Korean grill proves to be the most exciting dish on the menu, separated into five component parts. An impressive pile of thinly-sliced Argentine prime sirloin steak sits next to a red date chilli paste, grilled enoki mushrooms and two different preparations of kimchi. This spiced cabbage is Oisoi's secret weapon. It's air shipped over from South Korea every week, from award-winning kimchi maker Mrs Park Kwang Hee, who also designs the menu's Korean dishes. The genius of this plate lies in the textures – each element is wildly different but every part matters.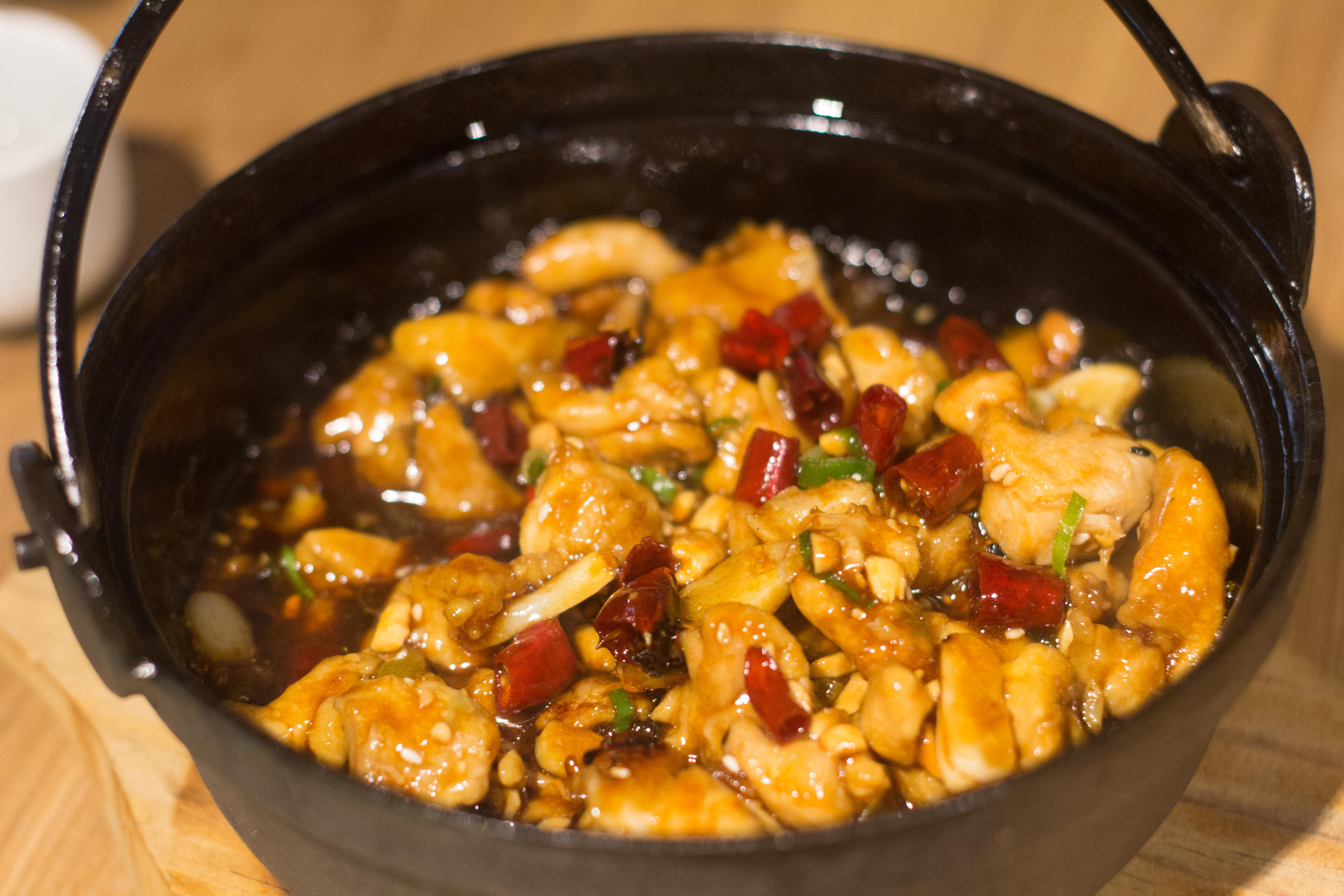 Returning to the classics, the Sichuan Kung Pao chicken is a red-hot kick of a dish. Speckled with dark red chili slices and peanuts, the chicken is beautifully soft and while it certainly packs a punch, it isn't a case of heat for the sake of heat. The hot spices enhance the dark sweet flavours of the sauce, rather than overwhelm it. A side order of kimchi fried rice is the perfect pairing, though the vegetable noodles have enough bite and flavour to serve as a standalone dish.
The spare ribs and grilled asparagus are a must-try. One of the most popular dishes on the menu, and for good reason. The meat is soft and indulgent, tumbling apart at the merest touch, while the glazed rib sauce is ridiculously messy but near-impossible to put down.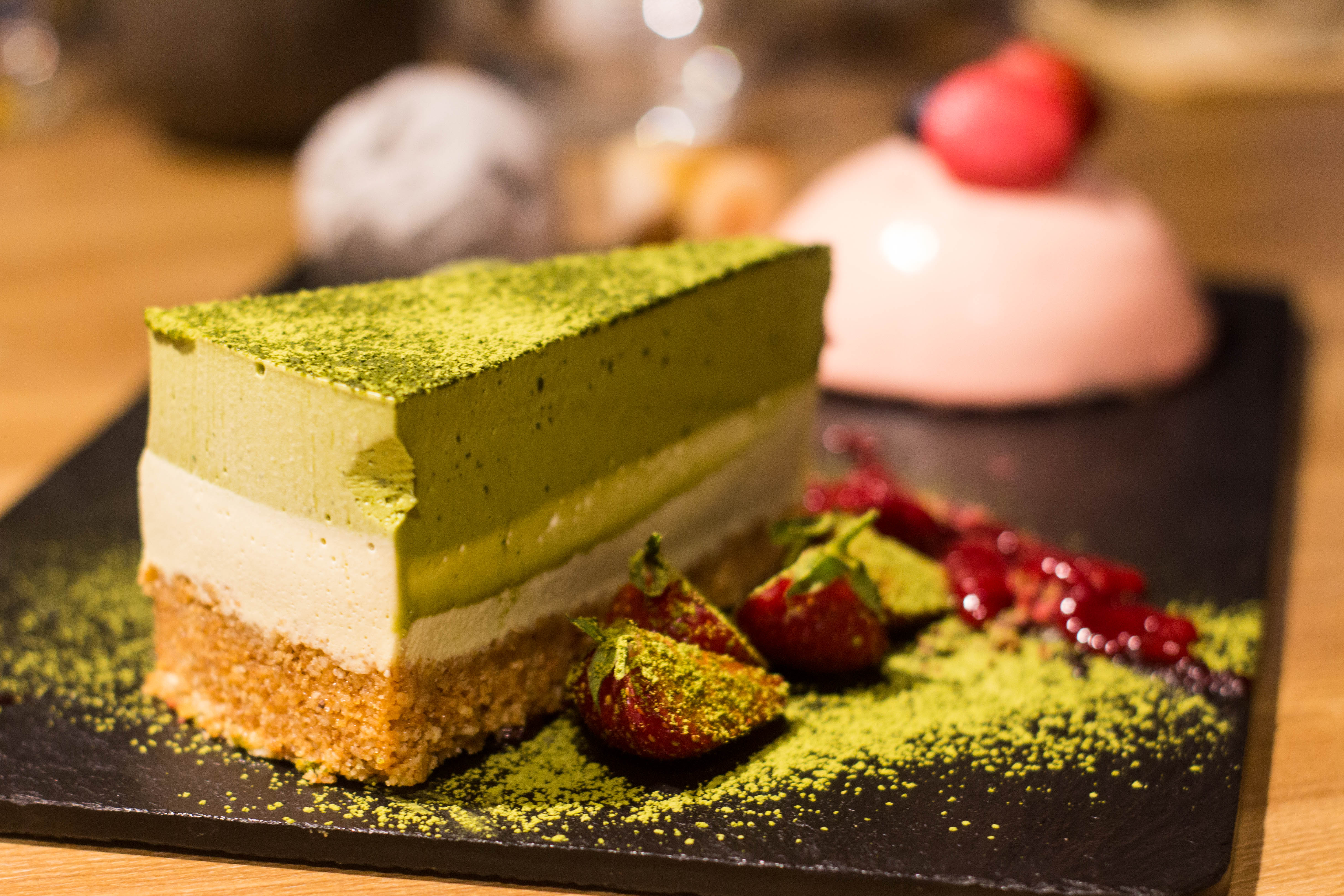 The desserts are another dazzling array of shapes and colours. The matcha cheesecake is a vivid green slab of sugar-free (though not calorie-free, sadly) luxury, with a welcome blob of raspberry sauce. The strawberry mousse is a superb light finale, but the highlight, possibly of the entire meal, is the sesame ice cream. Slate gray and visually unremarkable, one mouthful is an eye-opening experience – gloriously creamy, with that rich, deep roasted flavour, and again, without any added sugar.
It's no surprise Oisoi makes a disciple of everyone who eats there. The basics are covered – beautifully fresh ingredients, a relaxed atmosphere and an appealing layout – but the reason every seat is full is down to the food. This is forward-thinking oriental cuisine with incredible attention to detail and even the classics have been refined to the point where you won't find anything like this elsewhere in Sheffield. Word has it that Oisoi are looking to expand in the coming years, with Manchester proving a prime target, but why wait? Oisoi is worth a visit to the Steel City right now.
Photos by Tom Lord