The Crucible Theatre, Sheffield
Kristy Stott, Theatre Editor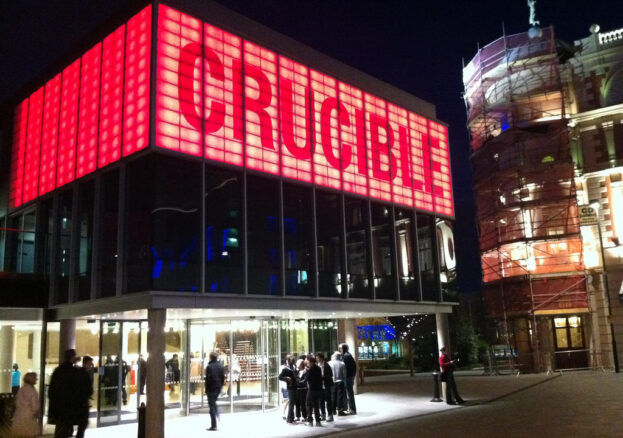 Since its opening in 1971, the Crucible Theatre in Sheffield has played host to an outstanding number of directors, dancers, actors and creatives. Offering a huge variety of home-grown and touring productions alongside participatory events and activities -there is sure to be something in The Crucible's calendar to suit everyone.
Voted Regional Theatre of the Year by The Stage in 2017, Sheffield Crucible has its own studio theatre and stands next door to the Lyceum Theatre. The three are known as Sheffield Theatres and stand to form the largest theatre complex in the country, outside of London. Across its three theatres, the company produces a bold and brilliant performance programme – from new writing and immersive theatre experiences to classical revivals and toe-tapping musicals. As well as presenting the best touring productions, the theatre also works with artists and creatives, locally and nationally, to nurture and support new talent.
The Crucible was fully renovated in 2010 and its colourful facade keeps Tudor Square well lit at night. The stunning interior and ingenious three-sided auditorium design ensure that every audience member, sitting in any of the 980 seats, is never more than 22 metres away from the action. With its polygonal shape and thrust stage, The Crucible is modern, intimate and atmospheric.
In addition to theatre, the Crucible hosts the prestigious World Snooker Championship annually, and many gigs and concerts throughout the year.