Site Gallery Sheffield
Creative Tourist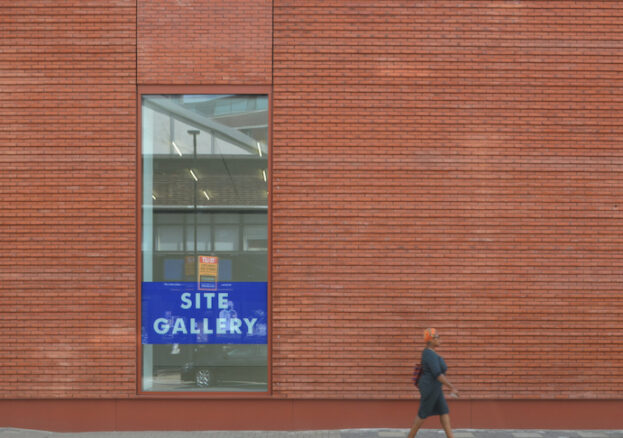 Following a three-year-long £1.7 million expansion and redevelopment project, Site Gallery in Sheffield reopened in September 2018. The renovation saw the gallery's public area triple in size and the installation of a new, almost 40m long Danish brick façade. Boasting a much larger exhibition space; a new entrance, bookshop, and education and events area; and a community-run café, the Site Gallery sits at the heart of Sheffield's historic Cultural Industries Quarter.
After starting life as an independent photography gallery in 1978, the gallery's programme broadened from 1995 onwards to include international contemporary artists working across a range of media. Today, the Site Gallery is Sheffield's international contemporary art space. Specialising in moving image, new media and performance, the gallery showcases work by both early career and firmly-established artists, as well as hosting residencies and a busy performance, events and community programme. Exhibitions at Site are always deeply engaging, and often fun and interactive, inviting audiences and participants to explore and connect.
Positioned less than a two-minute walk from the train station, next door to Sheffield's much-loved independent cinema, the Showroom, a visit to Site Gallery in Sheffield is not to be missed. Be sure to check out the other art galleries and museums close by too.