DINA
Kristy Stott, Theatre Editor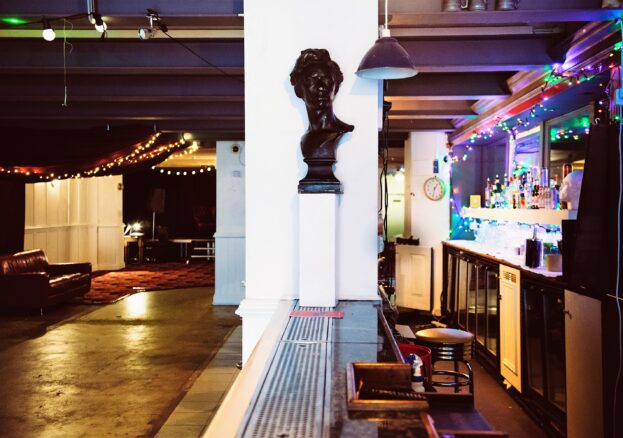 DINA is an independent arts venue in the centre of Sheffield dedicated to showcasing local talent and offering a platform for artists and performers to profile new and unseen work.
Throwing open its doors in September 2016, the arts venue has fast become a thriving hub for audiences and practitioners working in a range of cultural disciplines, including writers, visual artists, filmmakers, theatre-makers and musicians. As well as hosting performances and exhibitions, the centre also holds regular workshops, sharing sessions and debates. A hub for the LGBTQ community, the venue holds weekly meet-ups, as well as poetry nights and drag shows.
Originally the city's first Free School, DINA is a Grade 2 listed building and has been resurrected to fulfill, in part, its original intent to inject confidence and instill new perspectives in rising generations.
Converted from a derelict pub and nightclub in 2016, DINA has continued to grow and expand within the site. Aside from the venue's main space 'The Spoon Factory', the building now houses 'The Cellar Theatre' – an intimate 30-seater theatre space/ club space which started out as a damp, dilapidated beer cellar.
DINA is also home to DINA Diner, a vegetarian and vegan cafe, offering superb breakfast, lunch and coffee.