The Lyceum Theatre
Kristy Stott, Theatre Editor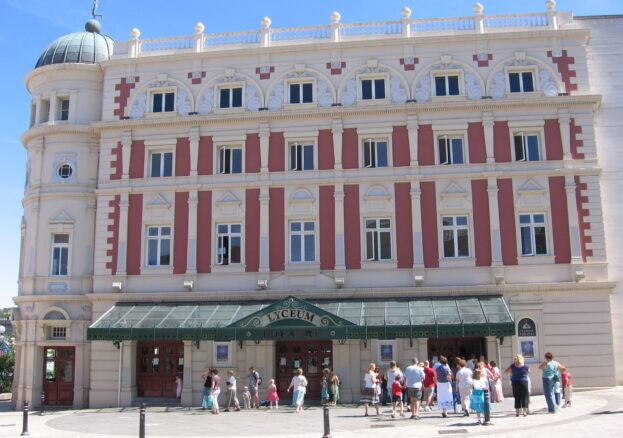 The Lyceum Theatre in Sheffield was designed by the illustrious theatre architect W G R Sprague and is the only surviving performance space outside of London to be able to make this claim. The traditional proscenium arch design and 1068 seater auditorium host a variety of regular arts and cultural events. The Lyceum regularly programmes locally produced shows as well as the touring West End spectaculars.
The Lyceum opened in 1897 with a production of Bizet's Carmen by the Carla Rosa Opera Company. Just two years later, there was a serious fire at the theatre. The theatre was restored and went on to be one of Sheffield's major theatres until 1968 when it was converted into a bingo hall. However, bingo never really took off at the venue and the building was at threat of demolition just a few years later. The Lyceum remained dark for several years before the theatre reopened once again in 1990, following a period of extensive renovation.
The Lyceum Theatre can be found in the heart of Sheffield and is part of the Sheffield Theatre's complex with the neighbouring Crucible Theatre and the Crucible Studio.