Nordie
Ian Jones, Food and Drink Editor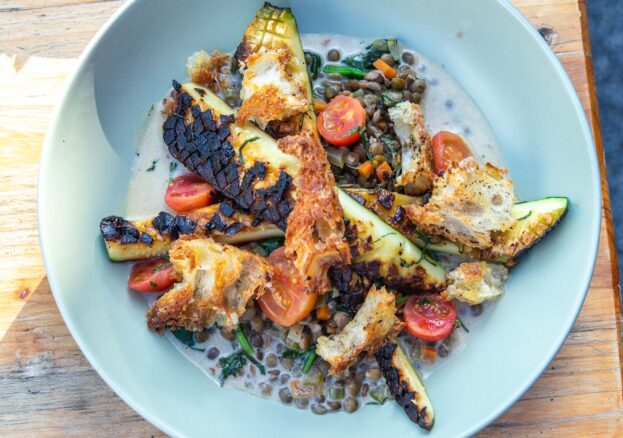 Looking for the real spirit of Manchester? You'll find it in a small area of Levenshulme, a few yards down from the train station. It's home to a bunch of exciting and progressive places to eat, drink and hang out, where traditional Mancunian sensibilities mix happily with modern ideas.
Among others, you'll find Station South, a community-focused meeting space and bike shop, across the road, The Talleyrand, a hub of out-there live performances, from experimental music to rib-achingly good standup comedy, then possibly the most impressive of all, Nordie – a superb independent bar with some of the best food and drink options for miles around.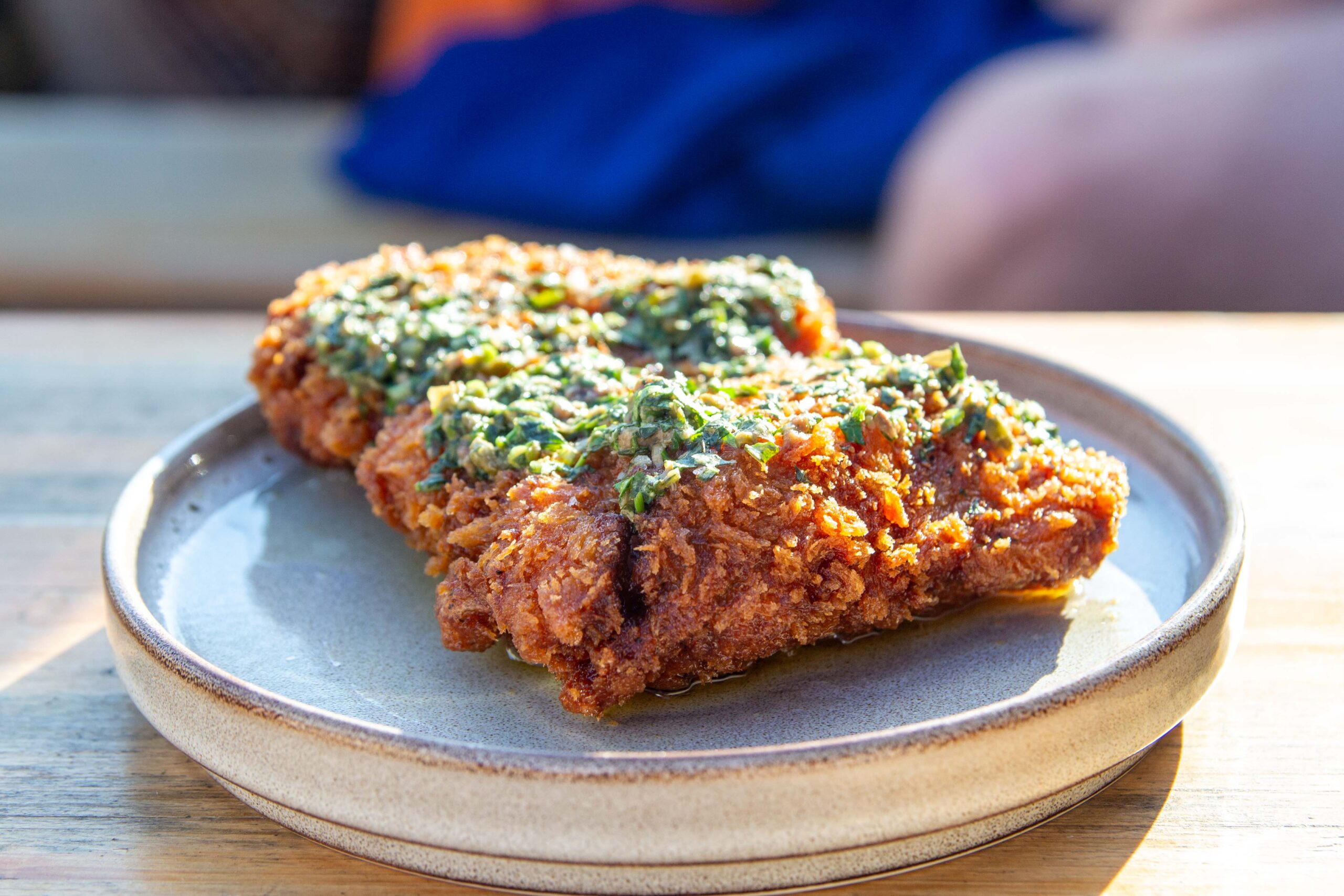 It's a smart-looking space with no unnecessary frills, primarily a friendly space to kick back with friends (plus dogs and kids, all are welcome). There's even a delightful outside seating area that traps the sun, next to a well-tended vegetable garden. The staff are relaxed and friendly – none of the frantic fluster of many city-centre venues.
The menu is split into two sections – large and small, all sensibly priced and offering something a cut above the usual. The crispy pork belly is a good example of the Nordie kitchen's cooking and sourcing skills. The meat is high-quality, thick and juicy, with a perfectly seared crunchy layer of crackling. It rests on a small bed of pickled spinach and a fiery homemade fermented hot sauce that pairs well with the pork seasoning.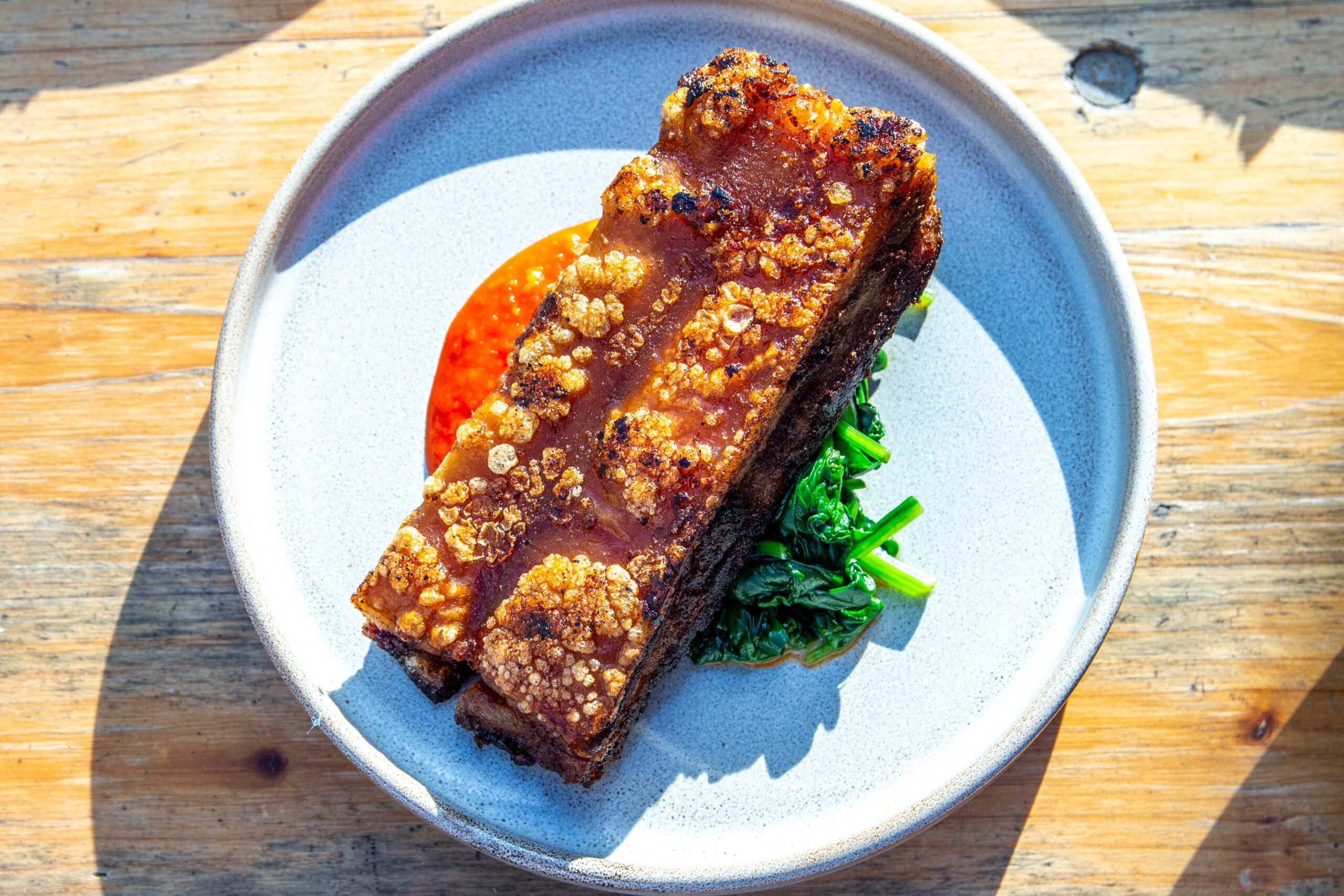 Another beautiful piece of meat is the chicken schnitzel, steeped in a gentle brine to make the meat impossibly juicy (not to mention give it a punchier flavour), this time underpinned with a glorious anchovy and green sauce. It comes piping hot with a crunchy coating and knocks the socks off any other chicken you've had recently, guaranteed. 
Then there's the tofu dish. It's great to see Nordie put as much effort into the creation of their vegan and vegetarian dishes as the meat options, if not more. For little over a fiver, you get a plate full of wonderfully crispy cubes of firm tofu, coated in a delicate panko crumb and paper-thin slices of spring onion, then smothered with an unbelievably powerful Szechuan sauce. It's dark, sticky and utterly delicious – though if you're averse to a bit of heat, it might be best to avoid. For all you intrepid diners, this is worth the trip alone and arguably one of the best vegan dishes in Manchester.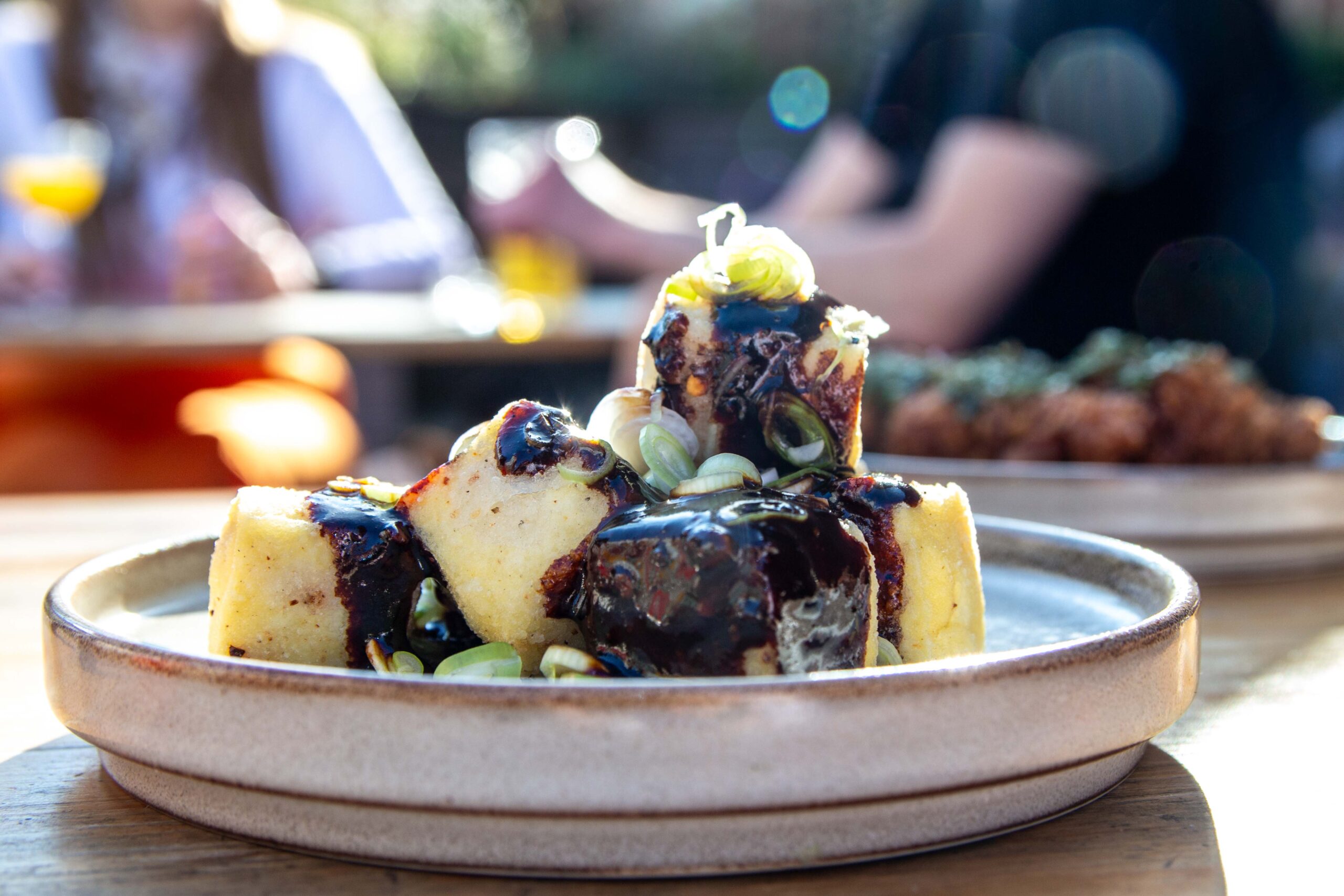 As for the larger plates, the standout option is simply titled 'courgette' but delivers so much more. It's a vegetarian option, due to the creme fraiche and parmesan, but can easily be made vegan. In short, it's a work of art – a fascinating combination of textures, colours and flavours that does justice to the oft-underrated courgette.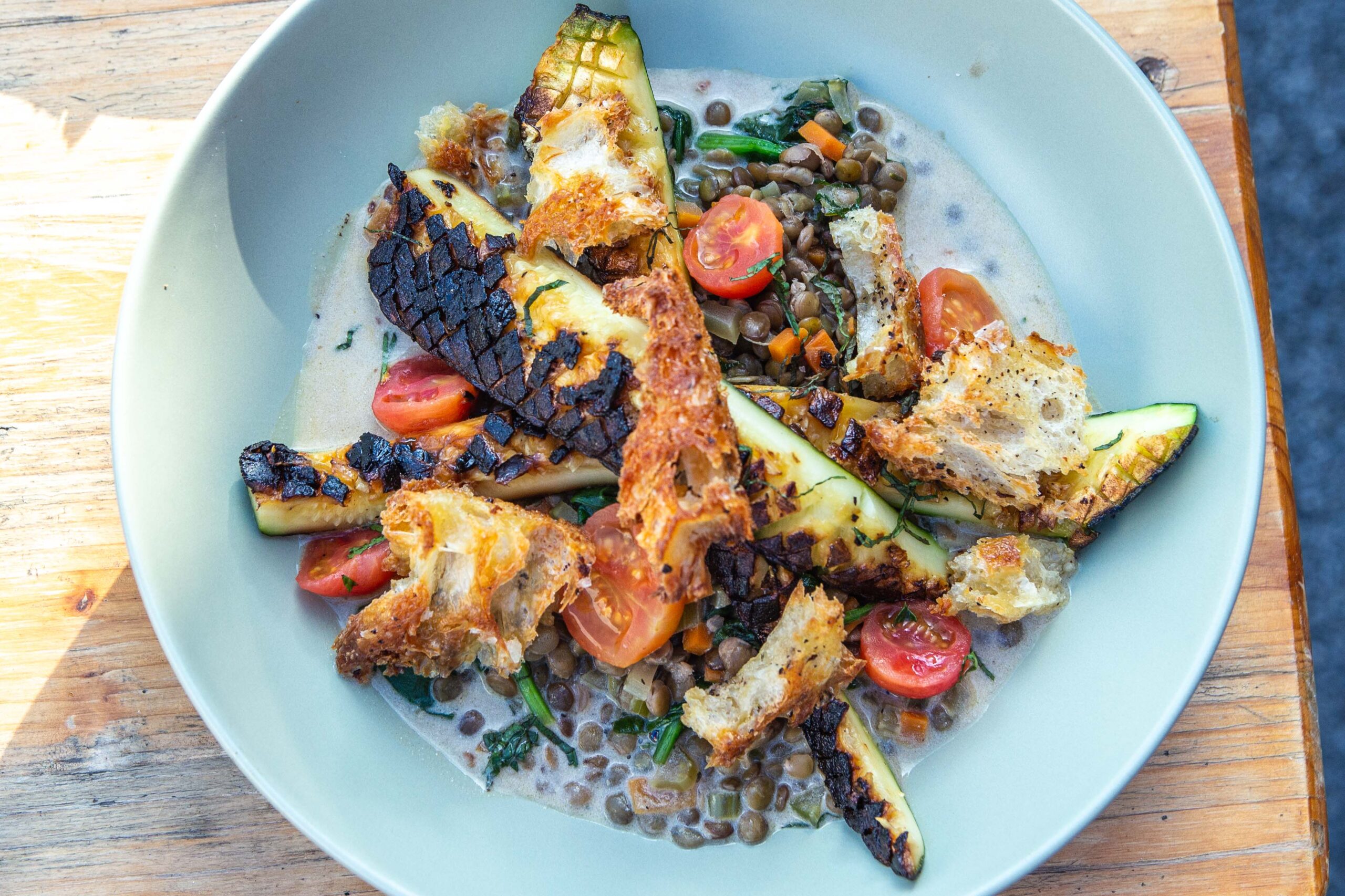 Inside you'll find puy lentils, pickled cherry tomatoes, pickles and big hand-torn crispy croutons, all resting on a gentle sauce. But best of all are the big thick strips of courgette, chargrilled with a dark crispy coating that gives way to the soft, hot flesh beneath. 
The gnudi aren't far behind. This is a huge plate of homely ricotta dumplings, soft and gooey, coated in a fresh red pepper romesco sauce, with hazelnuts, chives and strips of crunchy kohlrabi scattered across the top. It's another excellent array of textures, perfect for those end-of-summer evenings.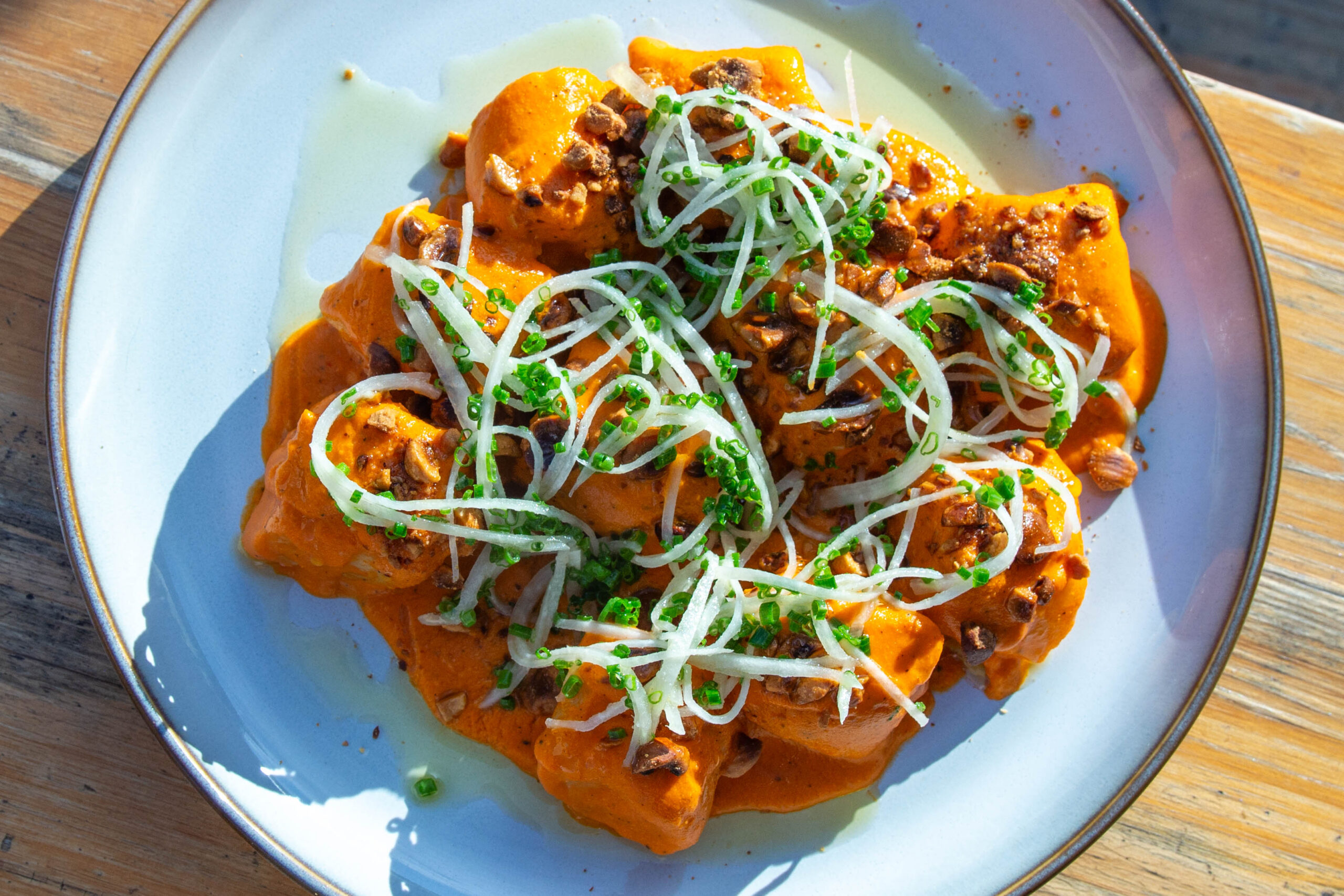 Finally, Nordie have a superb and constantly-evolving cocktail menu that never disappoints. In the past, I tried a cucumber and elderflower cocktail here that I banged on about endlessly for months, and this time it's the turn of the poblano margarita tequila. A startling combination of Ancho Reyes chili liqueur, thick mango syrup, lime and Cynar (an Italian bitter aperitif, heavy on the herbs), it's a summertime must. 
The Hugo Spritz, an expert blend of elderflower, mint water and coriander cordial is another excellent choice, ideal for drinking outdoors after a hard day working or shopping, as is the Nordie Collins – an exceptional in-house creation made with gin, critus, soda and the mysterious sounding housemade fruit shrub.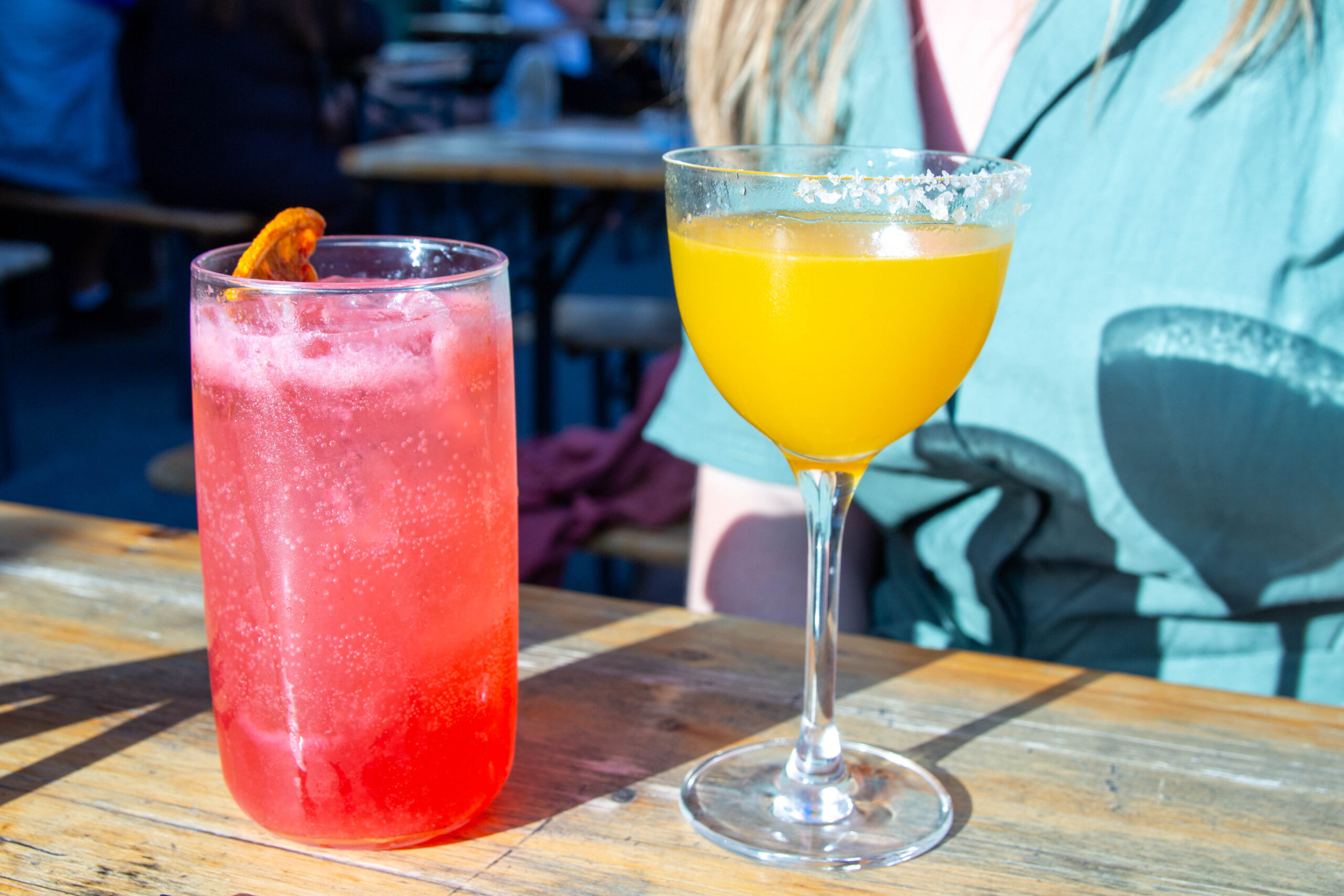 'Manchester's independent spirit' is often referred to in the national press, mistakenly referring to areas now dominated by landlords and trust fund kids. In reality, they should actually mean places like Nordie. Proudly independent, always welcoming and responsible for some of the most exciting food and drink in the North.