Ning
Ian Jones, Food and Drink Editor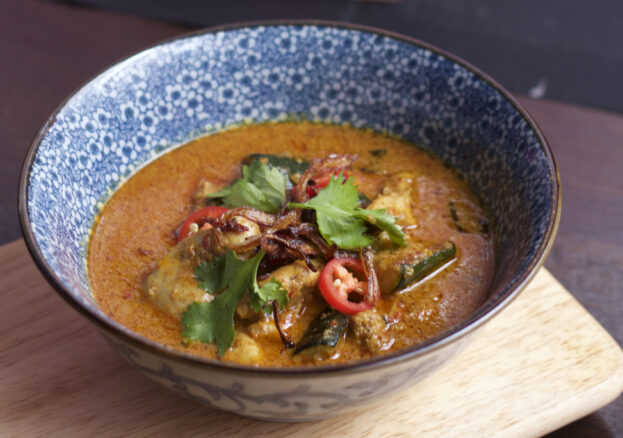 THIS VENUE IS NOW CLOSED
Every fan of Southeast Asian cuisine has a soft spot for Malaysian food. The country's location has led to influences from Indonesia, China, India and Thailand, making for meals both unique and immediately accessible. However, Manchester-based Malaysian restaurants are slim on the ground (excellent new kid on the block Nasi Lemak deserves a special mention, but is more dash and grab street food than sit-down dining). Thankfully there's Ning. A Northern Quarter mainstay from practically the word go, Ning opened in 2006 when most other dining options in the area were grimy cafés or a pickled onion in a flat cap pub.
Nowadays it's a different story, with high-quality restaurants such as Cottonopolis gathering up rave reviews, and many more set to launch. After ten years, the Northern Quarter is almost unrecognisable but Ning remains a stalwart of Oldham Street. It's a small tastefully-lit space with an eye-catching purple colour scheme, located a few doors down from the Frog & Bucket and not far from the much-loved Three Minute Theatre, but how does it fit into this new landscape?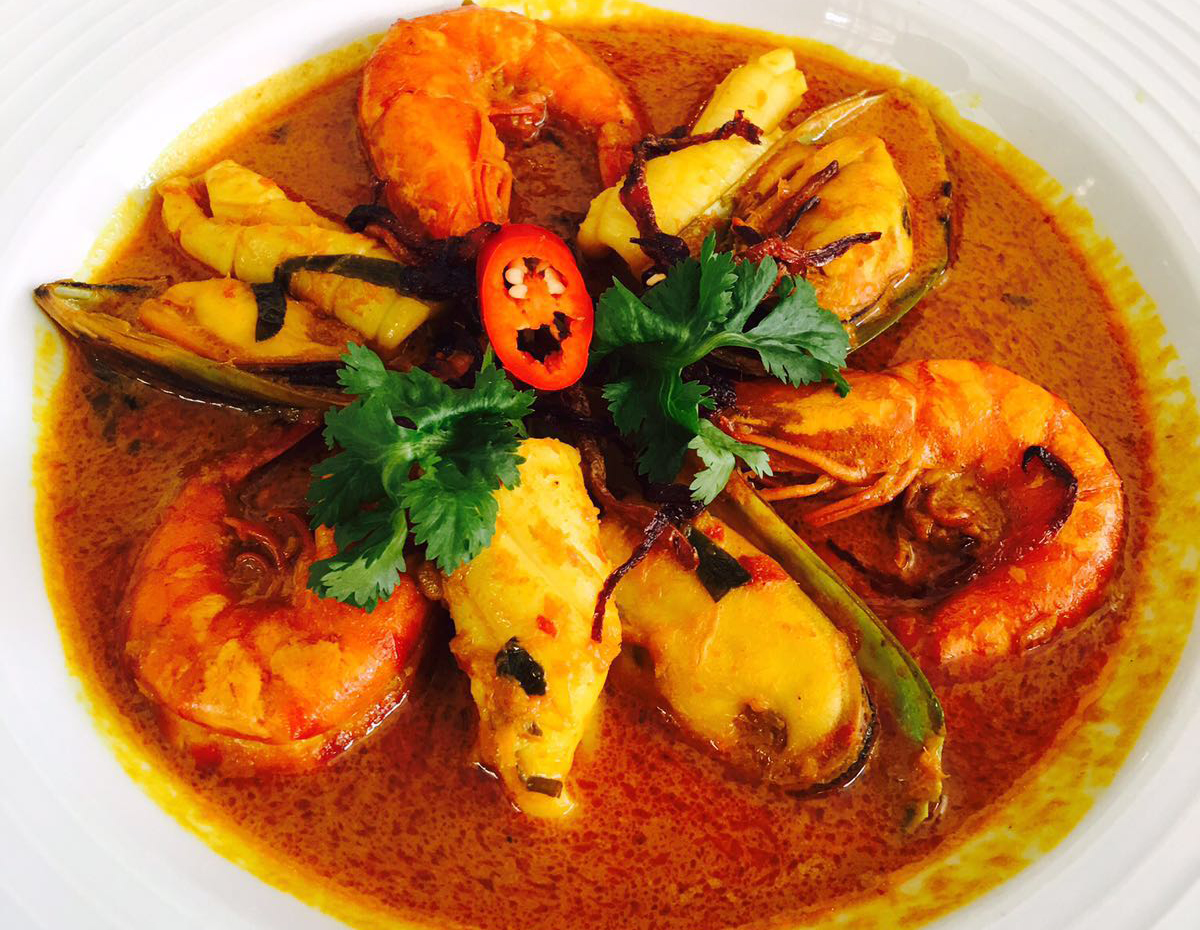 When it comes to starters, one item is a must. Ning make the most addictive roti canai you'll find anywhere in the North. This delicate flatbread (a close relation of the Indian paratha) is a popular breakfast dish in Malaysia and looks like an artfully screwed-up napkin. It's made up of countless near-transparent layers of dough that glisten with hot butter, designed to be torn apart and dunked in the coconut-scented curry sauce. Flatbread and sauce may not sound all that inspiring but this is exceptional stuff. Easily the most moreish dish on the menu, and if push comes to shove, one of the best in the city. Not bad for a bit of bread.
Everything on Ning's menu stimulates the tastebuds in all kinds of wonderful ways but the roti canai is in a league of its own. Add it to your bucket list.
That's not to say the rest of the dishes are substandard. The chicken murtabak is a crispy pancake, stuffed with egg, potato, onion and chicken. It comes with that self-same coconut curry sauce, making it a sturdier, more hefty cousin to the roti canai, bursting with a variety of gentle flavours. Meanwhile, the chicken satay is a confident example of how to treat the classics: tender, lightly charred chicken skewers, subtly-spiced to complement the hot crunchy peanut sauce. It doesn't need to be said but this is light years away from the gummy, gunky stuff served up by cheap takeaways.
The specials are just that. More than a way to use up ingredients, the spicy and sour fish stew is a carefully-crafted pungent broth, packed with thick chunks of meaty monkfish. Lemongrass, chilis, tamarind and lashings of fish sauce make it cheek-wateringly sour but never overwhelming. Fat slices of okra add a welcome a crunch, but if we're being picky the cherry tomatoes seem unnecessary, adding little in the way of flavour or texture.
Musamman curry is another excellent take on traditional Southeast Asian food. Best ordered with beef, the meat is delicately stewed and gently flakes apart, contrasting well with the satisfyingly crunchy cashew nuts and hunks of potato. It's both hot and creamy, with the fiery spices expertly balanced out by coconut milk containing a fragrant hint of star anise and cinnamon.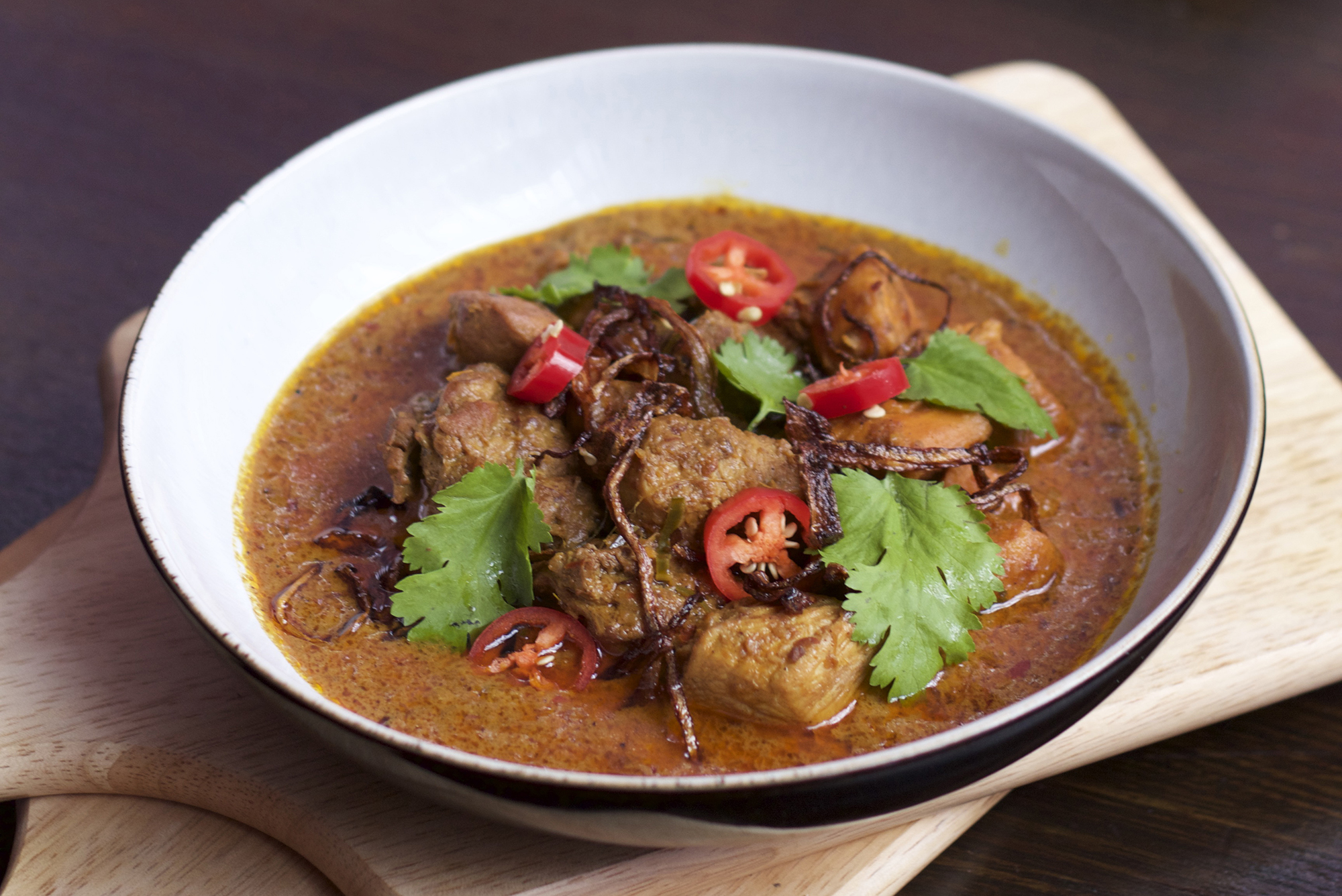 Sadly, there's no room for dessert, although the seri muka (a sweet cake made of rice and custard) looks tempting. We've overindulged on the roti canai and don't regret it for a second. Everything on Ning's menu stimulates the tastebuds in all kinds of wonderful ways but the roti canai is in a league of its own. Add it to your bucket list.
The Northern Quarter is set to be one of the city's new boom areas when it comes to restaurants, but Ning has been ahead of the curve for years, as anyone who lives, works or socialises in these parts will be well aware. Despite having little competition, in both location and cuisine, Ning has been quietly serving up some of the city's most exciting food for years.