Penang
Ian Jones, Food and Drink Editor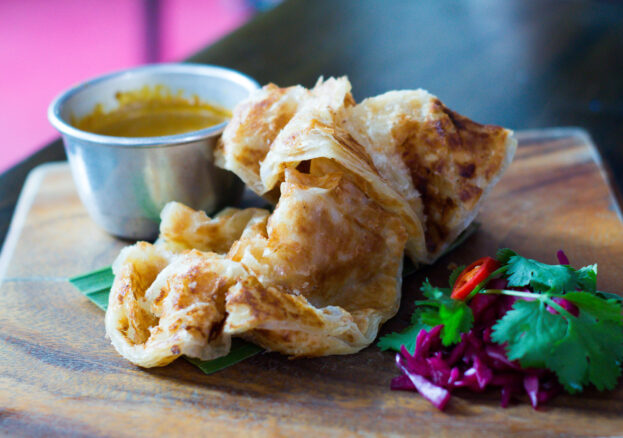 Hang on, this all seems rather familiar. Pink floral decor, smart Northern Quarter location and stunning Malaysian food? Yes, this is the new incarnation of Ning, the multi-award-winning Manchester restaurant that was far and away the best restaurant in the Northern Quarter, even before the Northern Quarter was the Northern Quarter.
The best restaurant in the Northern Quarter, before the Northern Quarter was the Northern Quarter
For reasons too complicated and boring to go into, Ning is now Penang, and thankfully it's just as charming and brilliant as it ever was. The serving staff are cheerful, chatty and friendly, and the place is bustling, even on an exhaustingly hot June evening. One man sits in the corner alone, greedily slurping down Penang's fieriest noodle soups, to the awe of everyone in the room.
We begin with the classic roti canai – the one dish everyone visiting Penang should order without a second thought. As we said previously:
"The most addictive roti canai you'll find anywhere in the North. This delicate flatbread (a close relation of the Indian paratha) is a popular breakfast dish in Malaysia and looks like an artfully screwed-up napkin. It's made up of countless near-transparent layers of dough that glisten with hot butter, designed to be torn apart and dunked in the coconut-scented curry sauce. Flatbread and sauce may not sound all that inspiring but this is exceptional stuff. Easily the most moreish dish on the menu, and if push comes to shove, one of the best in the city. Not bad for a bit of bread."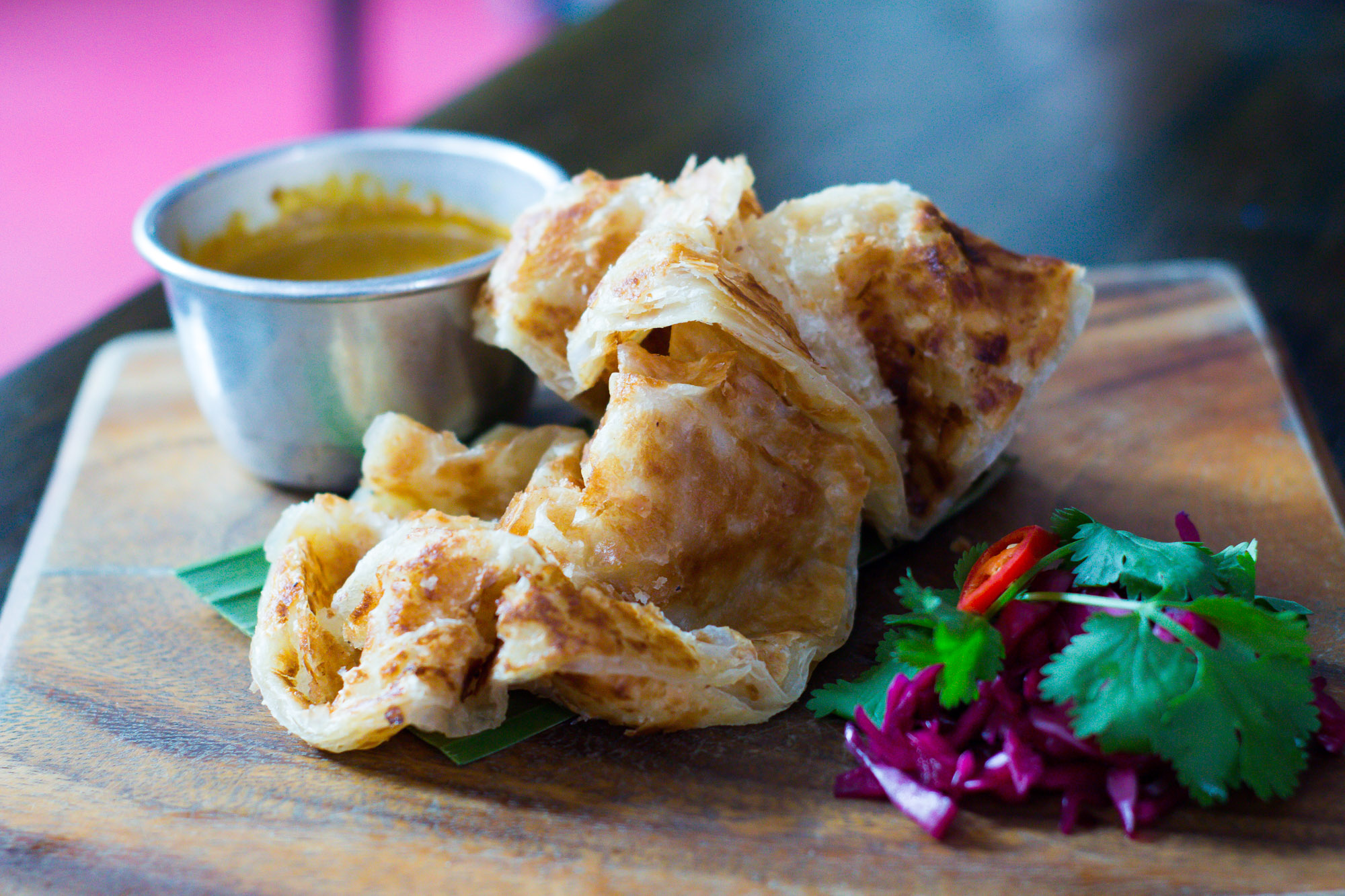 We match this with the Chicken Murtabak, a crispy pancake, stuffed with chicken, onion, potato, egg and spices, matched with a pot of that self-same coconut-based curry sauce. "Crispy pancake?", I hear you say – no, not those kind, put the 'F-word' out of your minds, these are nothing like Findus' stodgy cardboard-like offerings beloved of 80s mums, these are freshly-made and delicious.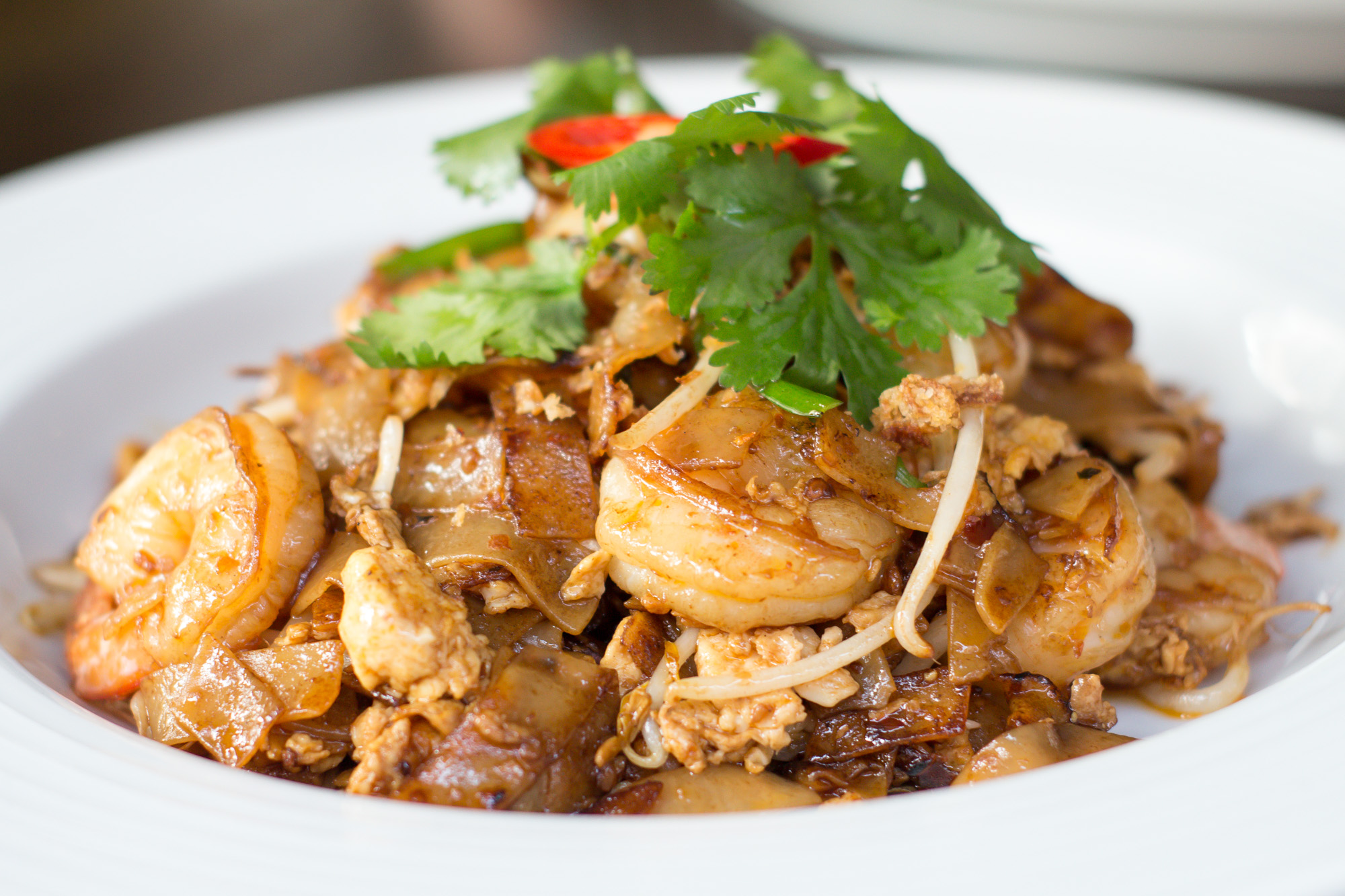 For mains, noodle-lovers should go for the Char Kuey Teow. This national favourite of both Malaysia and Singapore translates as 'stir-fried ricecake strips', but again, that doesn't do it justice. You get a huge pile of flat noodles, tossed up with beansprouts and wok-fried in a sauce made up of soy and chilli sauce and some other moreish secret ingredients. For the protein, I opt for prawns and they don't disappoint. Fat, plump and full of flavour, and the fact they come with the shell still on the tail just means there's an excuse to stick my fingers in and get my hands dirty.
The Nasia Ayam is an altogether more eye-catching plate of food, designed as a kind of deconstructed dry curry dish. It's also known as Hainanese chicken rice, a Singapore dish popular in Malaysia, originating from early Chinese immigrants from the Hainan province in southern China. The chicken breast is the star here, covered in a thick dark sticky sauce, made from lime, ginger and garlic, before being lightly grilled. It looks and tastes dark and hot, so it's neatly balanced with a chicken-flavoured rice, a light salad and a clear soup that allows you to take a break from the heavy flavours when needed. It's a fine dish and worth trying, but we'd probably recommend the Musamman curry for first-timers to Ning/Penang.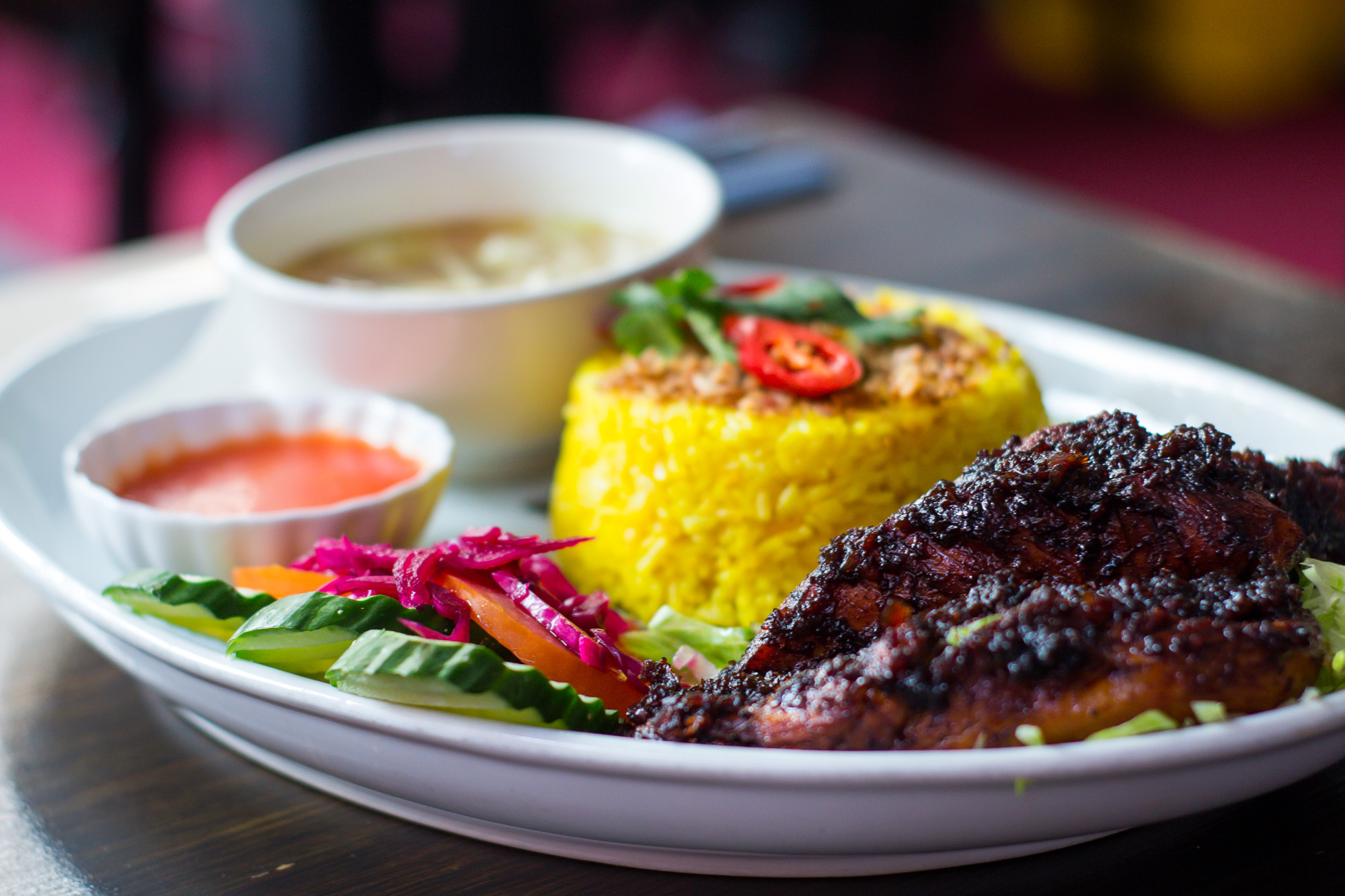 Name-change aside, Penang is still serving up the wonderful Malaysian food it always has. And for that we should be incredibly grateful. But it isn't stuck in its ways – each day you'll find evocative-sounding specials, and tweaks on classic dishes that reward repeat visits.