Mecanica
Ian Jones, Food and Drink Editor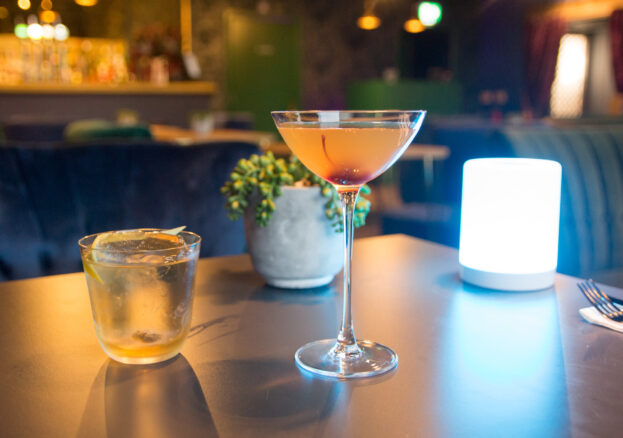 Based on Swan Street, Mecanica is a stylish new bar, taking over the space previously held by the short-lived The Quick Brown Fox. It's a very modern Northern Quarter venue, all shifting lights and dark sultry shades, with plush seating and an outdoor area that looks set to be a smash hit next summer when this whole curfew business is over and done with.
It's primarily a place for drinks, with an 'original cocktails' menu full of bespoke creations, with an impressive amount of energy, thought and ideas gone into each creation. We work our way through Sunset In France (an elegant concoction, made with H by Hine cognac, grape and pear juice), Earnest (a delicious, zingy drink with plenty of fizz, made with Diplomatico aged rum, grapefruit, oolong tea and a singular maraschino cherry) and the eponymous Mecanica (arguably my favourite, a long glass of Black Cow strawberry vodka, hints of rose, lemon verbena and soda water).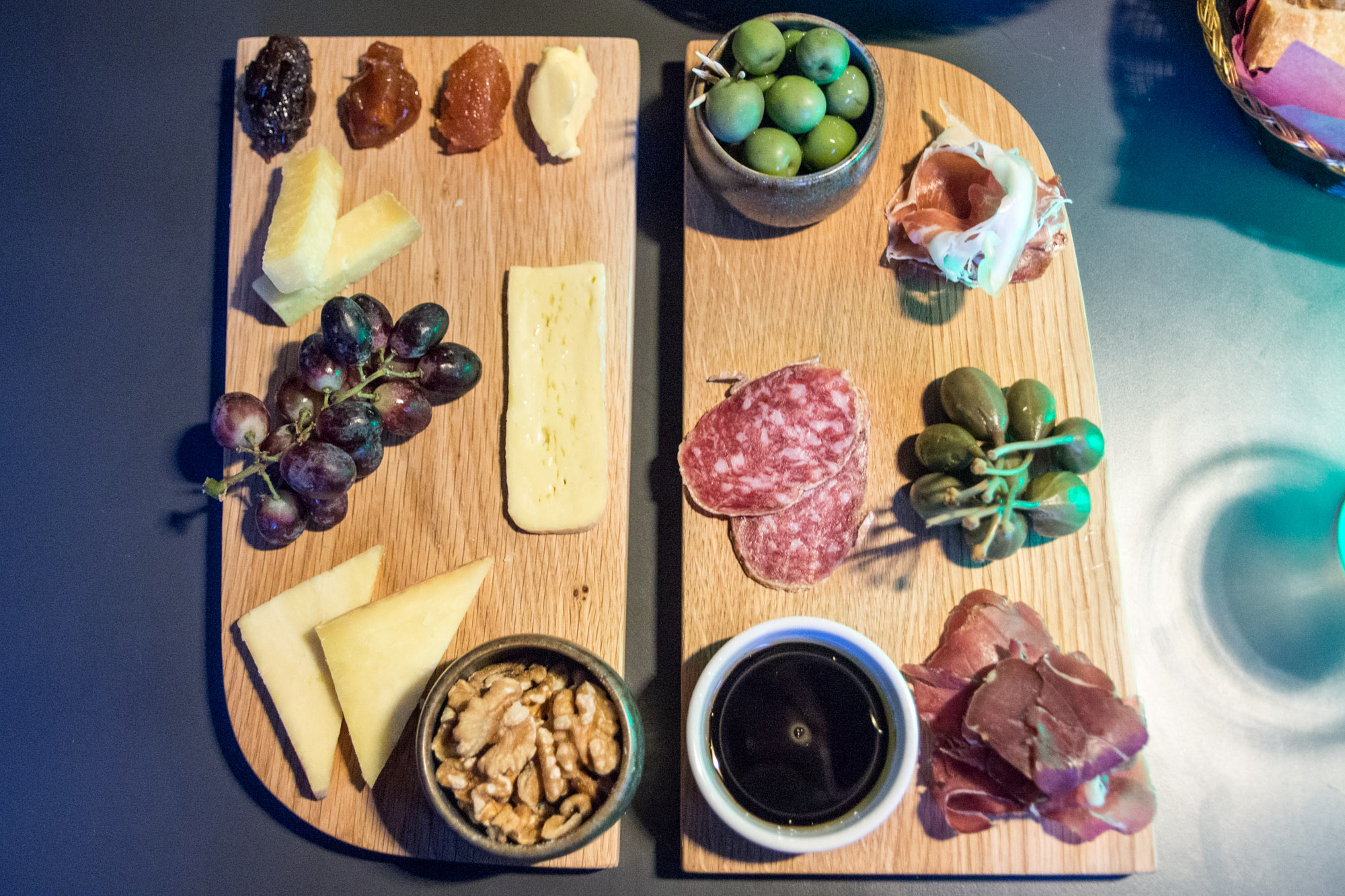 The cocktails are easily among the best in the Northern Quarter, arguably the city at large. Each not only looks stunning but more than matches up in taste, while never coming across as too busy or overcomplicated. If you like alcohol in all its forms, you'll love Mecanica.
But it's not solely about drinks. There's a small but perfectly formed food section, based about food boards. For savoury, there's a meat board and a cheese board, with accompanying bowls of bread and crackers, respectively. Again, the attention to detail is superb. Some of the finest meats and cheeses prepared in the UK can be found here, including a wonderful honeyed soft cheese that tastes like the best Camembert you've ever eaten, plus a tangled-up pile of dark wild boar prosciutto that proves incredibly moreish.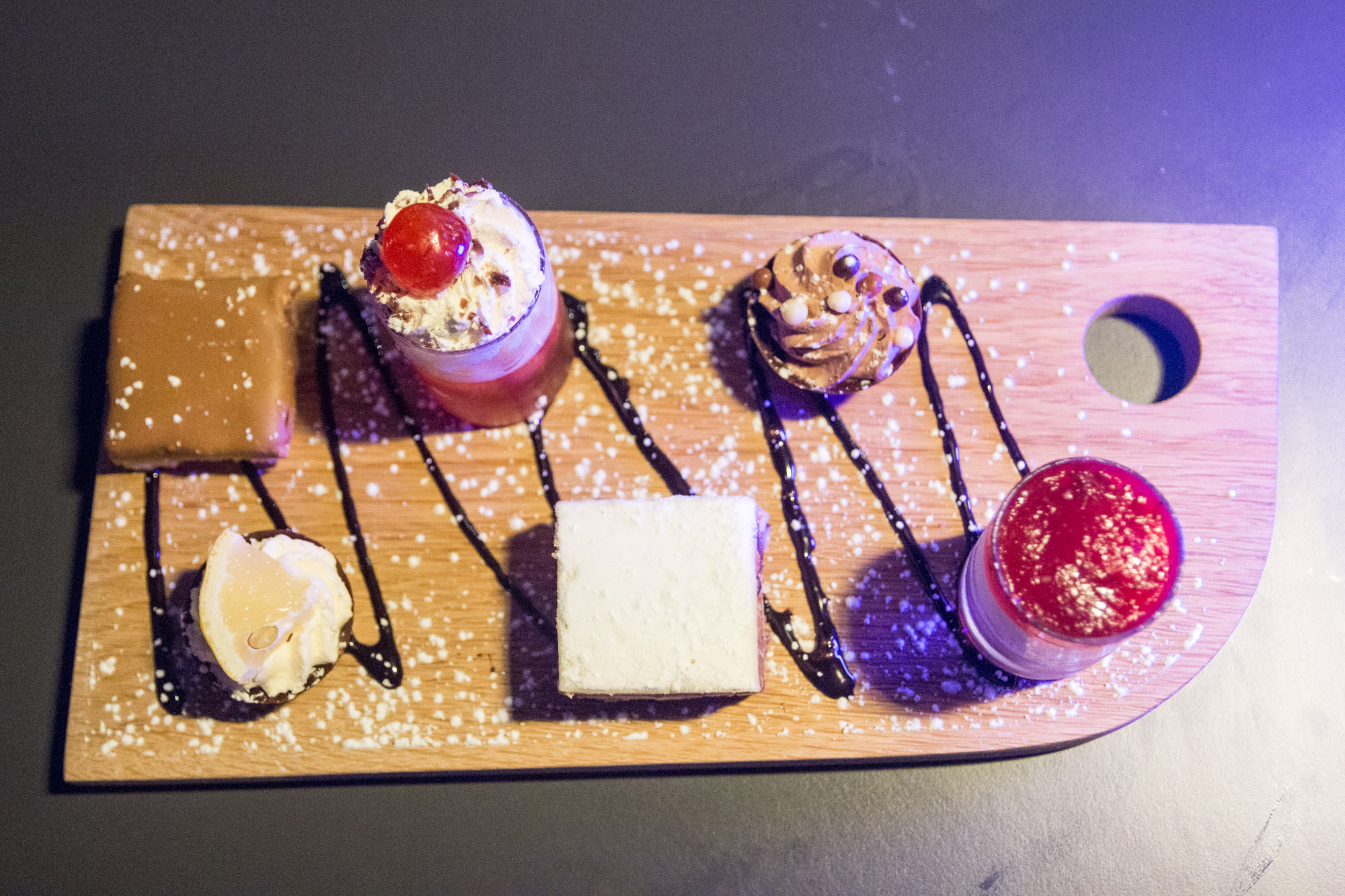 The sweet board was the undisputed highlight, however. Six fantastic mini desserts, all sourced from the locally-famed Slattery's on Bury New Road, including a slightly-too-frozen trifle but also the most spectacular carrot cake I have ever tried in my life. Scout's honour. I'm currently planning to go back and buy a board containing six of these little diamonds and when you've tried them, you will too. For just ten pounds a board (£15 for the large dessert board with six sweets) this is a bargain, especially for the Northern Quarter.
Mecanica is Spanish for clockwork, and that sums up the experience. A smooth, slick and endlessly entertaining evening packed with wonderful drinks and delicious bites to eat. It's a worthy addition to the city, and well worth a visit or three.