National Railway Museum
Ian Jones, Food and Drink Editor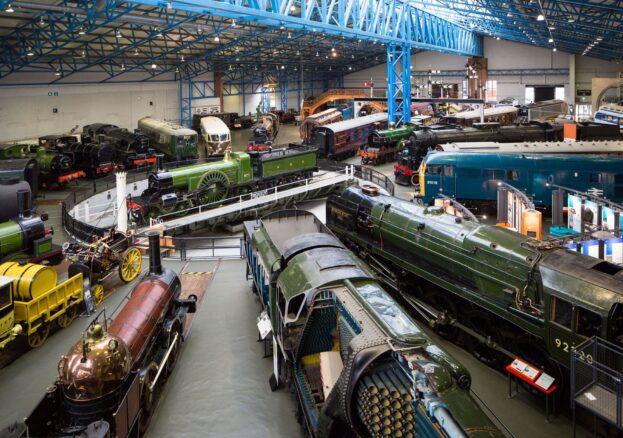 The National Railway Museum is a museum dedicated to the fascinating history of rail travel throughout the UK and is an important part of the highly-regarded Science Museum Group.
This great museum gives visitors the chance of a meeting with some remarkable railway locomotives. The famous LNER Mallard and LMS Duchess of Hamilton, those streamlined beasts of the 1930s, the days of decorous rail travel. From the late period, the Evening Star, R.A. Riddles' 1960 masterpiece, the last steam engine built by British Rail. And from the very early days, the Agenoria of 1829, a fascinating early locomotive that worked in a colliery.
Those are just a few random choices out of a series of notable exhibits. A fleet of locomotives and rolling stock await the enthusiast along with expert guides for those new to the world of railways. Train travel holds a particular fascination to young children, partly due to the legendary Thomas, but for other less clear but equally charming reasons.
And not just families, these exhibitions are of real interest to modellers, enthusiasts and anyone with a passing interest in how Britain ran in bygone days. Indeed, the museum should not be overlooked as a storehouse of social and political history: archives and collections include records of diverse railway workers and industrial and lifestyle processes.
A current exhibition focusses on First World War Ambulance Trains, with a carriage that visitors can enter and stacks of archival materials, including memoirs of servicemen, nurses, and railway staff. The Station Hall features all manner of railway related objects spanning a hundred years of history, with archive films to watch and a high-quality restaurant to grab a bite to eat after all that history.