Guild of Media Arts
Ian Jones, Food and Drink Editor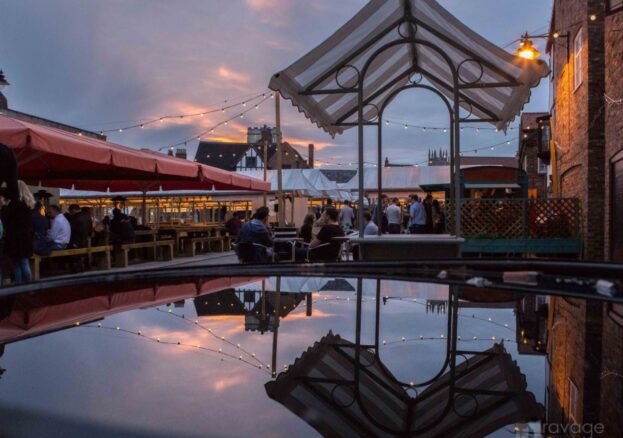 The Guild of Media arts, the brainchild of Marcus Romer and Stuart Goulden, was founded in 2014 to celebrate York's designation as a UNESCO City of Media Arts. Its remit is to find ways of making the city's designation bring tangible benefits. It is the first new trade/craft guild in York for 700 years, adding a modern twist to an ancient tradition.
This public role is diverse, covering the promotion of digital skills in schools through the Cultural Education Partnership and Digital Adventurer's Certificate, and the placing of media art in key development projects.
The Guild runs socials, networking events, skills workshops, and collaboration spaces to accommodate more or less anyone interested or involved professionally in the world of media and art, in the broadest possible sense. You can learn about new ways of making digital art or how to start a media business, and meet people with the same aims and goals. A major calendar event is Mediale, a biennial festival of Media Arts, with events and exhibitions all over the city.
Membership of the Guild is easy to apply for, and Members may also be appointed to leadership group the Guild Court, currently presided over by Olivia Chatten of York Science Park. This is a great way to meet people interested in the media and contribute to city-wide projects. Hundreds have already signed up, so if you have a media-related idea or business you're looking to promote with help from a sympathetic team, the Guild of Media Arts should be your first port of call.