House of the Trembling Madness
Ian Jones, Food and Drink Editor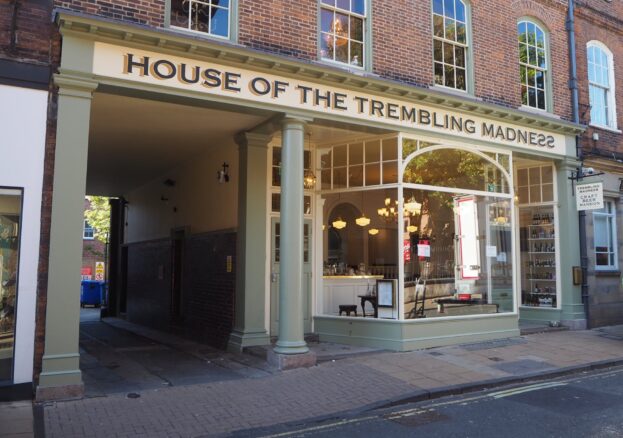 Get ready to travel back in time when you visit House of the Trembling Madness. Based in Stonegate, it's a miniature pub housed in a Norman structure dating to the 1180s, with a locally famous selection of taxidermy animals. Expect beams, cobbles, and fur. And also some premiere food and drink, tailored to match the Dark Ages theme.
The visiting beer aficionado will be pleased to discover eight kegs, three casks, and one cider, which somehow all fit into the building, as well as a shopfront with a wide range of speciality beers from around the world which guests can buy to take away or drink there and then. Sticklers for historical accuracy will note that this includes actual Anglo-Saxon style honey mead – and several varieties thereof. For something more relaxed, why not try the fine IPAs from the likes of Apex and Arbor?
The food menu offers simple but high-quality pub food, locally sourced or selected from the best overseas providers. There are soups, stews, and burgers galore, but also fancy cheese boards and cured meat selections. Of particular note are the Hunter's Platter, including venison, wild boar, and spreadable chorizo, and its vegetarian cousin with a rose-petal harissa. Then there are breakfast options and quality bar snacks. Food is served whenever drink is, the aim of the game being to create a 'budge up and pull up a pew' atmosphere.
Other historical attractions near to House of the Trembling Madness include York's Theatre Royal, housed in the remains of a convent, and Barley Hall, another beautifully preserved timber-framed building. The not far to the north-east you'll find the medieval gatehouse at Bootham Bar.