The Garden Room at The Principal York
Ian Jones, Food and Drink Editor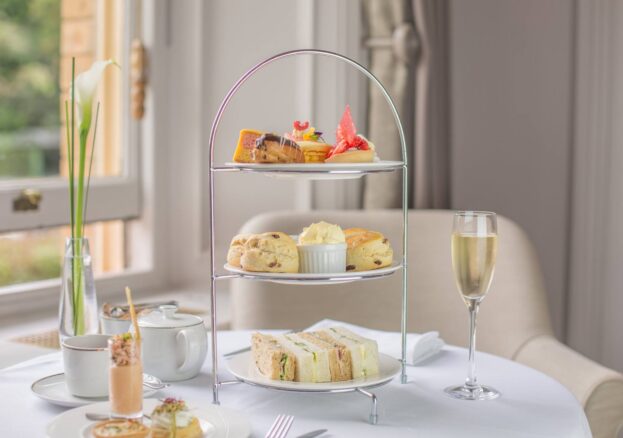 The Garden Room at The Principal York is a must for fans of traditional English afternoon tea, in sumptuous surroundings. The prestigious Principal Hotel is a sprawling, palatial Victorian building next to the station and offers guests a truly magisterial afternoon tea experience.
There's been a high-class hotel on site since the first version of the railway station was built in the 1850s, and the current building, with its five stories of exquisite Scarborough yellow brick and famous three-sided bar, was completed in 1878. It's the work of the famous William Peachey of the North Eastern Railway and was originally run as an integral part of the station.
Looking out over manicured lawns and flowerbeds from a luxurious pillared dining room, with huge windows and comfy chairs, guests can enjoy tea, coffee, hot and cold food and cakes with views of the Minster. The menu at The Garden Room includes Homity pie, Yorkshire rarebit, and sandwiches. Then there are scones (of course) or your choice of desserts including lemon drizzle loaf and banoffee macaron. Book ahead, as discounts and deals are available online and can often be combined with a train ticket.
The hotel is located just near one of the entry points to the City Walls trail, affording a panoramic walking tour of the city, with dozens of historic interest points on the walls alone, such as the Richard III museum. Station Road takes you up to the Yorkshire Museum and Art Gallery, and then a little further on is the Minster. In other words, for those wanting to take majestic promenade through York's wonders, the Principal makes the perfect starting point just off the station.