Roots York
Ian Jones, Food and Drink Editor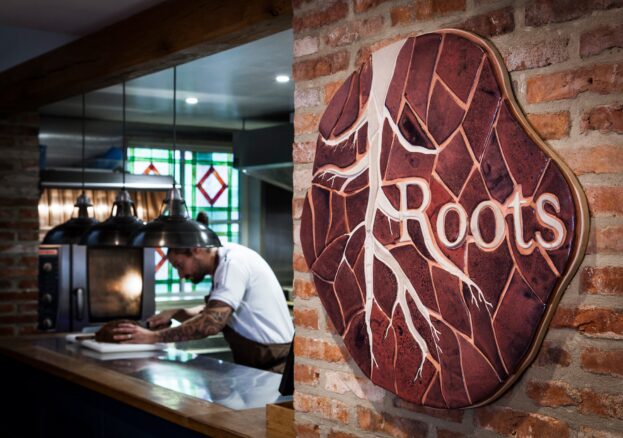 Located on Marygate, on the north side of Museum Gardens, Michelin-starred chef Tommy Banks' restaurant Roots York serves up an unusual and stylish twist on farm-to-table cooking. A fine arts-and-crafts pub building houses a spacious, well-appointed dining room.
The food is served as tasting plates, which guests can mix and match according to taste. The menu changes according to the different times of the year, keeping in sync with the growing rhythms on the Oldstead farm: The Preserving Season, The Hunger Gap and The Time of Abundance. The emphasis on preserves reflects the short growing season in the UK, and the idea is to keep things earthy and real whilst bringing out the best from the rugged ingredients.
The current range includes Cod Cheek with Fermented Honey and Pickled Mussel, and Lamb with Jerusalem Artichoke and Black Gar. You'll find the menu changing slowly week by week and over the year, so be sure to check online or ask the staff who'll be happy to advise. There's also a lighter menu for lunch – the current sample is Hafod cheddar with sour bread, seed crackers, and chive butter – and optional paired drinks menu. Roots York also offer a Sunday Roast of salted meats and Yorkshire puddings.
Nearby you'll find the Museum Gardens and the Yorkshire Museum and Art Gallery. The gardens are a fine place to wander in, complete with Roman ruins, whilst the Museum and Art Gallery hold tantalising piles of exhibits. You can also get up on to the Walls Trail at Station Road, and take a panoramic walk around the city.