Little Tea House
Carmel Smickersgill, Tours & Activities Editor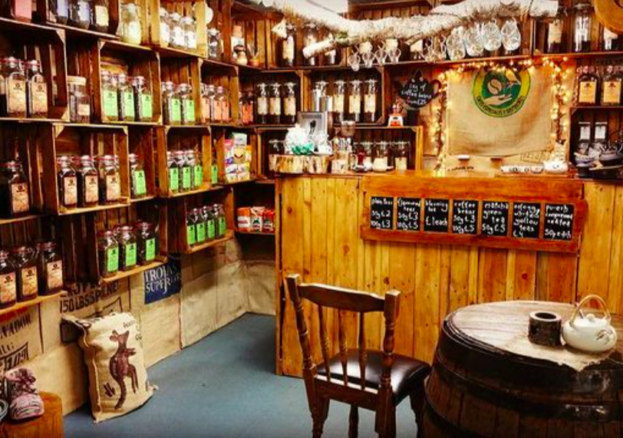 In Yorkshire, there aren't many things that can be as unanimously agreed upon, as the power of a good cup of tea. Who would expect a tiny tea house in the hectic maze of Oastler Shopping Centre to be elevating brew making into such a refined artform. The Little Tea House is an independent treasure trove of speciality teas, coffees and some drinkable delights you've probably never heard of. Spend some time exploring the jars and tins stacked in aged wooden boxes where every imaginable breed of tea can be found alongside some particularly special coffees.
Their approach to tea making turns the traditional brew into theatre
This hidden hot beverage based gem is a great place to call in for a quick brew to break up a shopping trip or visit between galleries and museums. Take a moment of calm from the busy shopping centre and sit down at The Little Tea House's comfy chairs and barrel, where you can have both your thirst and sense of curiosity satisfied.
Their approach to tea making turns the traditional brew into theatre. It's worth a visit just to check out the range of international teas, ingredients and techniques they use when crafting each drink. You can try Yerba Mate, artistic Spanish style split teas or talk to the expert staff who can recommend a brew based on your tastes.
If you find something that you need to have in your own kitchen, all the teas and coffees can be bought by the bag. You'll also find a whole host of beverage making paraphernalia. Ornate pots, combined with the expert knowledge of the staff at The Little Tea House, will let you get the best possible flavour out of every sip of your homemade brews.
Each month customers are entered into a prize draw to win a beautiful ornate teapot. These dreamy tea sets always come recommended with teas to brew best suited to them.