Hebden Bridge Little Theatre
Polly Checkland Harding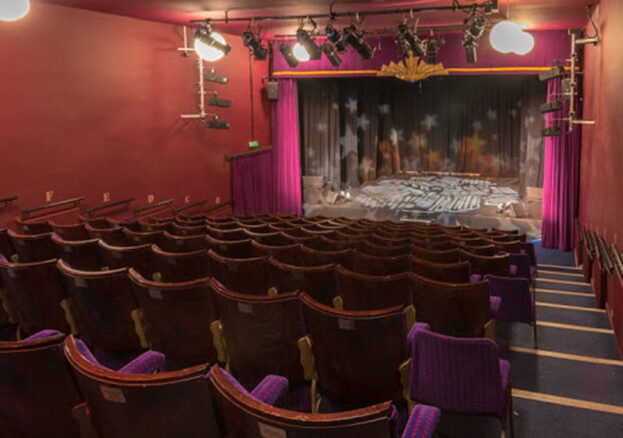 The Hebden Bridge Little Theatre first formed in the early part of the 20th century, and has continued to present a varied roster of plays in the town ever since. Today, this small, active and friendly theatre group programmes five plays annually, with the high audience numbers at each a testament to the quality of the drama being staged. Now housed in a purpose-built 120-seat theatre on the site of a former disused coach garage, the Hebden Bridge Little Theatre has the advantage of a position next to the River Calder, with a licenced Waterside Bar that serves coffee, tea, ice cream, sweets and alcoholic drinks.
It all began in 1924, when the theatre company was formed as a subsection of the Literary and Scientific society. In the early years, the Hebden Bridge Little Theatre was without a permanent venue, performing instead in the town's Picture House, Co-Operative Hall, the Band Rooms in the park and, from 1937 to 1977, on the ground floor of the Trades Club. A permanent site was finally found in 1983, with a major fund-raising campaign and build project culminating in the opening of the existing building in 1993.
Membership at the theatre has been popular over the years, with people signing up in the past to receive invitations to the productions. The theatre remains enthusiastic about getting new people involved in all aspects of its efforts, with members able to try their hand in wardrobe, scene painting and behind the bar. There are also open castings for every read-through for all plays, giving the opportunity for members of the theatre to have a go at acting – whether for the first time, the next of many, or after a hiatus. Better still, members are offered a generous discount on drinks from the Waterside Bar. This is a theatre that remains ambitious, whilst being rooted in the community and, as such, is well worth a visit.