Garnett Bed and Breakfast
Polly Checkland Harding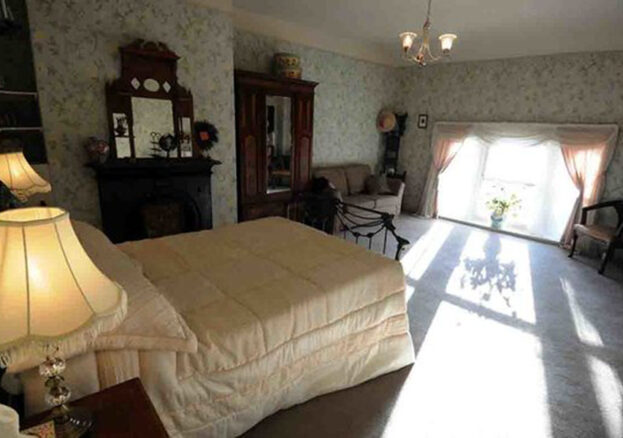 Named after Garnett Street, a small cul-de-sac behind Hebden Bridge's main thoroughfare, the Garnett Bed and Breakfast is housed in a Grade II listed building with a quirky, welcoming interior. Owned and run by Sharon Slade, the B&B is dubbed as a stay 'chez Sharon', a welcoming host who's on hand to serve up guests' choice between a full English breakfast, continental or vegetarian option the morning after their stay. Garnett Bed and Breakfast has two available bedrooms, both with a double bed and one with an additional double sofa bed. The Pennine Room, sweetly decorated in a floral print, has an ensuite bathroom, while the Calder Room, which has a floor level window and bookcase, has access to the luxury bathroom.
There's a mix of decors throughout this B&B, ranging from traditional English designs to Parisian influences and Moroccan crockery. It's a homely, friendly place, with TVs, tea and coffee making facilities, toiletries, towels, dressing gowns and hair dryers in the bedrooms. Original features including fireplaces add to the characterful feel; the Garnett Bed and Breakfast is a far cry from a sterile chain hotel, despite boasting the same level of comfort for its visitors. If you're after a welcoming atmosphere, and a great introduction to the town, this is the ideal stay.
This is also a place that benefits from an unbeatable location. It's right behind the town's award-winning high street, home to independent bookshop The Book Case, organic and ethical grocers Valley Organics Workers' Co-Op and much more. Guests in search of places to eat and drink should make for independent bar and bottle shop Drink? and, further down on New Road, much-loved bar and kitchen Vocation & Co, run by Hebden Bridge's own brewery. Slightly further afield are Hebden Bridge Market, the famous Trades Club and Hebden Bridge Little Theatre – all part of what make this town a special place to visit.