FOLK Didsbury
Ian Jones, Food and Drink Editor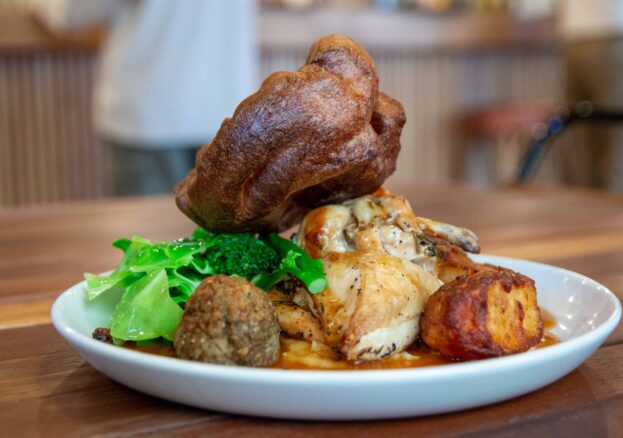 Everyone in South Manchester knows about Folk. It's been around for years, under various guises – anyone remember the heavy red curtain era? Happily, the dark Twin Peaks-style days are over, and it's reached its final form: a bright, breezy, late-night cafe, staffed by a bunch of upbeat twentysomethings, who seem remarkably chirpy for a Sunday afternoon.
We're here to sample Folk's fabled Sunday roasts, famed across South Manchester for battling even the most fearsome hangover, and providing an entire day's worth of calories on one delicious plate.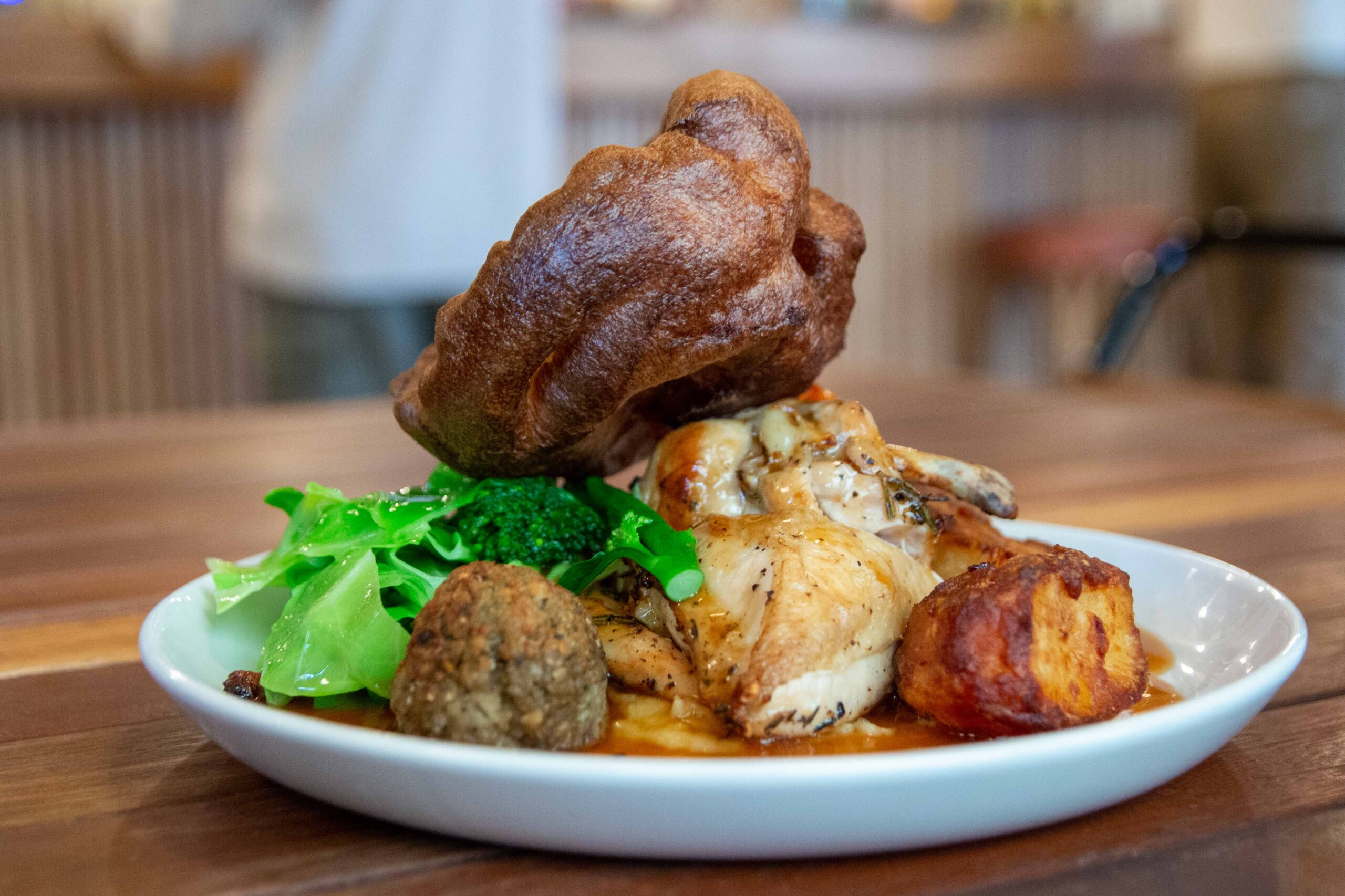 Served from 1pm til 8, the menu offers everything you want from a Sunday lunch. There's roast beef, roast chicken, a mushroom or a cranberry and pistachio wellington. Fancy being fancy? Go for the pan-roast sea bass. Got an urchin or two? There's a roast dinner for kids, featuring the same sides, but with chicken goujons as the main meat.
The quality is impressively high, across the board. The slices of beef are thick and cooked pink, as it should be. The chicken is tender white meat, soft and moreish, with a flavour-packed little ball of stuffing on the side. The vegetables are seasonal, so today we get carrots, cabbage, and some very welcome pureed parsnip.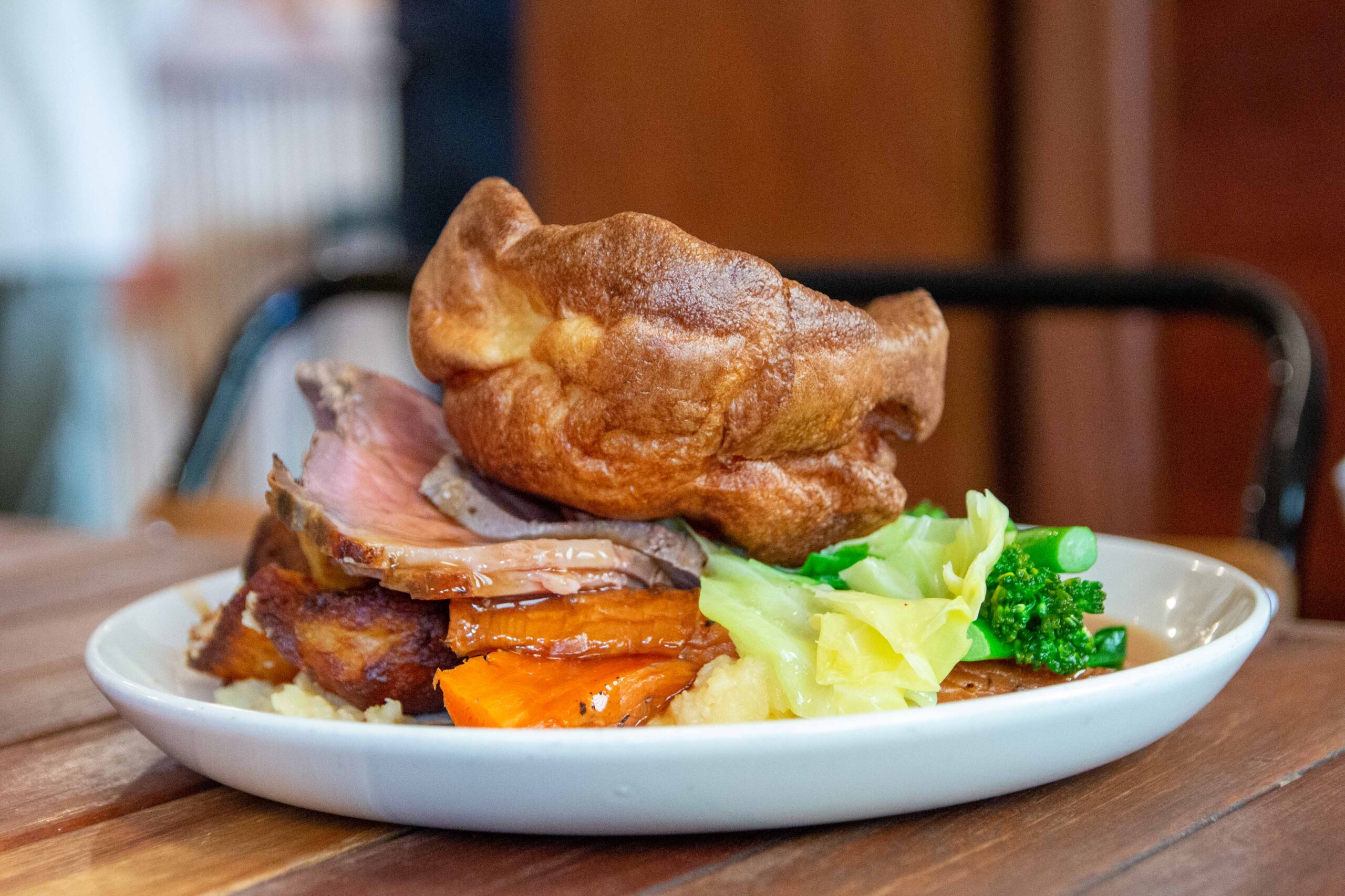 Yorkshire puddings are where many roast dinners come unstuck, but not here. These have the golden ratio of gooey bottom to crispy sides and can hold at least 20ml of the superb gravy without dissolving.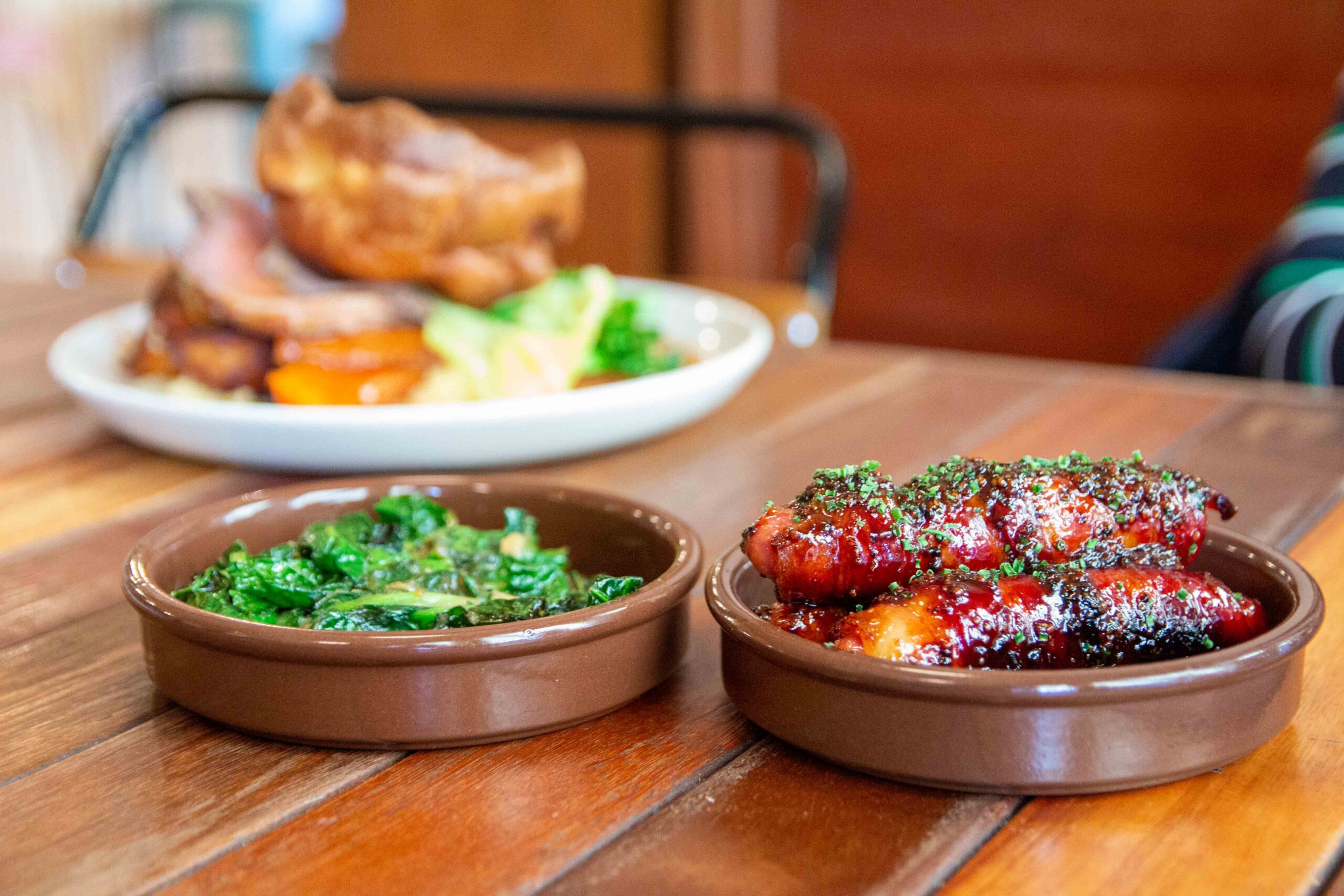 But special mention should go to the roast potatoes. They're easily the best I've tried, in over a year of digging deep into all the roast dinners available in and around Manchester and the North. The outer layer is tough and crispy, seasoned with magic, while the inside is piping hot and fluffy. Flawless.
Each roast is well enough for the hungriest diner, but it's worth getting some of the cider and honey-glazed pigs in blankets. These sticky pork cylinders taste as good as they look, and they look dazzling – shiny and scattered with chopped chives. The wilted cavolo nero with confit garlic is a good addition too, though not strictly necessary.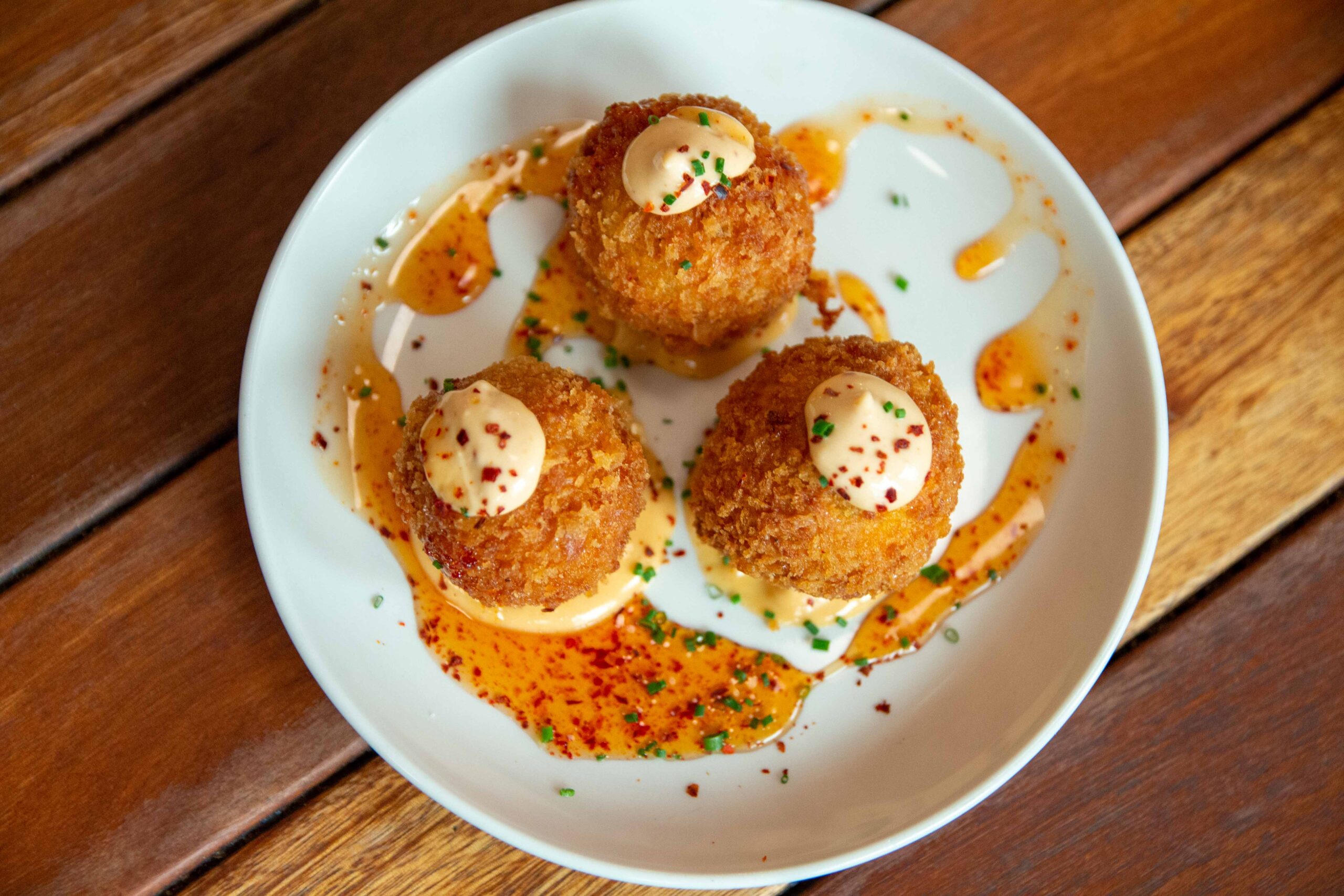 Also unnecessary are the nduja croquettes but go on, live a little. They're billed as coming with hot honey and they certainly deliver a kick, as does the accompanying chipotle mayo.
As a former resident of West Didsbury, I can confirm Folk Didsbury had a solid reputation way back in the 00s. They've simply built on that, with great food options, a superb-looking venue and some of the happiest, friendliest staff for miles around. When it comes to Sunday roasts in South Manchester, Folk has it nailed.