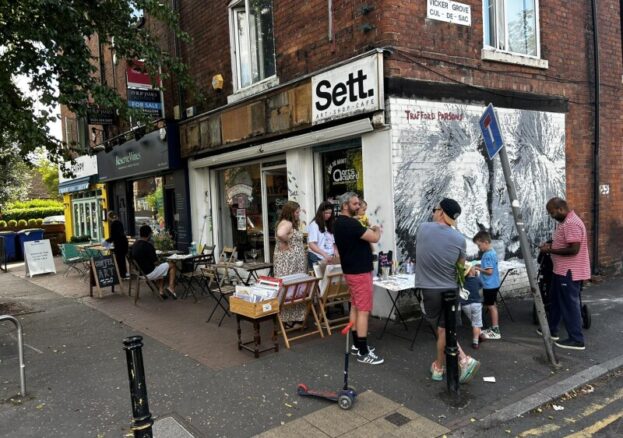 Sett is an art café in West Didsbury, one of the areas many thriving independent businesses.
Opened by Frank Clarke as a way of getting local artists' work displayed on walls rather than online, the venue has grown from strength to strength, evolving into a community hub.
Not only should you see the art for yourself, but you can get involved in making your own, or simply have a bite to eat in a quirky location.